A limited edition vinyl of iconic football anthem Three Lions has been announced to mark the track's 25th anniversary.
Released 25 years ago today (20 May 2021), Sony Music has revealed that a limited edition red 7" vinyl of Three Lions by Baddiel, Skinner and The Lightning Seeds will be released on June 4.
The A-Side will feature the original 1996 recording with the B-Side featuring Three Lions '98, plus a numbered sleeve. The vinyl is now available for pre-order.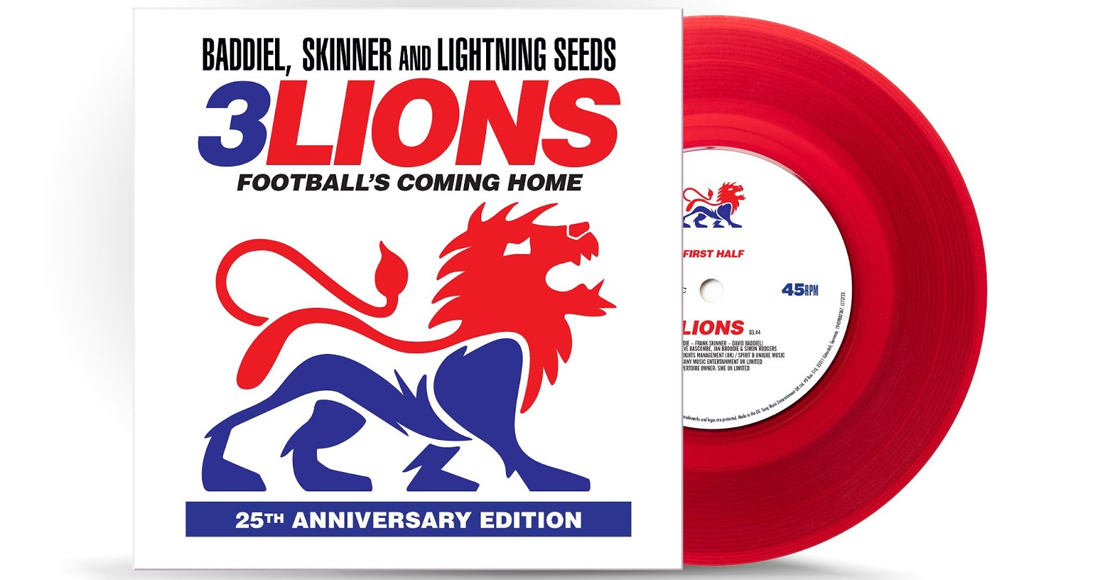 Back in 1996 the FA approached Lightning Seeds' Ian Broudie to write an official Euro '96 track with comedians David Baddiel and Frank Skinner. The exceptionally catchy song that resulted became an instant classic, reaching Number 1 on its release and returning to the top spot three more times over the next 22 years.
During the Summer of 2018, it broke an all-time Official Chart record after scoring four separate runs at Number 1 with the same artist line-up. View Three Lions' full UK chart run here.
Matching the drama of England's performance in the 2018 World Cup, the track made history again the very next week when it saw the biggest ever drop from Number 1, falling 96 places (!).
To date, the original single has notched up 1.2 million chart sales - including 936,000 physical and digital sales and 45.6 million audio and video streams.
Article image: Shutterstock/Rex