For her third studio album, Rebecca Ferguson has side-stepped the usual drill of self-penning her own soulful confessionals and taken on Billie Holiday's Sings The Blues album. 
OfficialCharts.com caught up with the singer to talk about why she decided to take on on the ambitious project, her turbulent year and ambition to hear the world's biggest popstars sing her songs.
Hi, Rebecca! Your new album is essentially a cover of a Billie Holiday album, but done in a very classy way…
"That's exactly what I wanted! I said this to the label when we all went to see the Lady Sings The Blues film. I said, 'if we're doing this then we've got to do this good! None of that crap - this has to be classy'. Credit to everyone involved, the production is great. Even when I listen to it now I think, oh, it's Christmas! It reminds of Christmas shopping."
It's the sort of album we'll be playing when our posh friends over.
"Definitely - and get a little glass of Shiraz on the go!"
Taking on a music icon like Billie Holiday is always going to attract criticism from someone. How did you overcome that when approaching the songs?
"I only listened to her versions of the songs once or twice because I didn't want to mimic what she did. I played around with it and made it my own. People wanted me to listen to it note-by-note, and I'm just not about that. Hopefully I've brought something new to the songs."
How have you found the reaction from fans?
"I've seen a lot of love the project, but then I've also seen criticism that I'm putting out an album I haven't written, which is a fair comment I suppose."
It's not necessarily the third album some of your fans were expecting…
"I've fallen in love with jazz if I'm honest - I've even been performing in places just for fun. My next album will be self-written again and will be a lot about the hardships I've faced over the past year, which some people may have read about. This album is just another flavour of what I do. It's something I wanted to do and I think I've done it to the best of my ability and I'm glad I've done it."
What's the best song on the album?
"For me, Embraceable You. It reminds me of my little girl and I felt like I was singing it to her when I was recording it."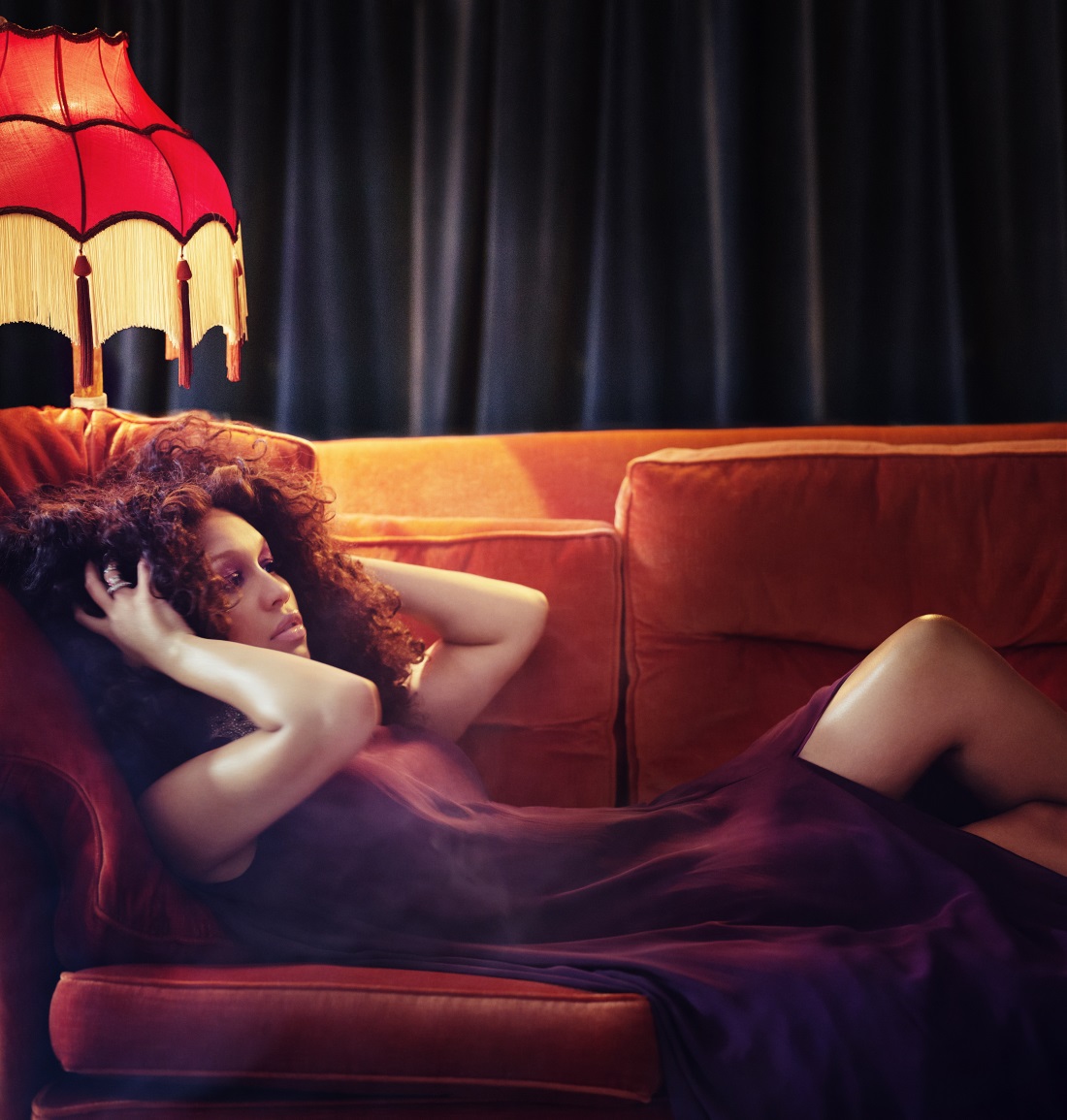 Your last album - 2013's Freedom - was well-received critically, but the campaign seemed to get cut short. Were you pleased with how the album played out or was there more you wanted to do with it?
"I really liked Freedom! I love that album, but I had to cut it short because I got pregnant. I was listening back to it the other day and I'm still very proud of it. It's VERY emotive – the place I was in was pure determination, and there was bitter anger in there. At the same time, when I listen back to it I also hear where I could be better. With this new album, I was a lot more more disciplined with the vocals because you can do whatever you want with the songs. I used to like things a bit rough around the edges, but I've become a complete perfectionist now."
How far along are you with your next album of original material?
"I think I'll get more into it later on in the year. I've written a few songs but I think they're going to other artists. There's one particular song that I've written that has been really picked up by publishers. One singer has recorded it but whether she puts it on her album, I don't know. I'm excited to hear other people singing my songs though."
What level of singer are we talking here?
"I can't say her name, but we're talking a big popstar… it's exciting! Another artist I'd love to write for is Meghan Trainor. I have a song that'd be just be perfect for her, but we'll see. She'll probably think, 'what the hell is this?' but I'll give it a go."
Why not wing a couple over to Rihanna or Beyonce while you're at it?
"What harm could it do? You never know! That'd be insane, wouldn't it? I'm not sure I could handle that."  
Rebecca Ferguson releases Lady Sings The Blues on March 9.