After three weeks of fierce competition, 41,000 votes counted and fanbases pitted against one another, the UK has voted Rage Against The Machine's Killing In The Name the UK's Favourite Christmas Number 1 of all time.
In partnership with Nine Eight Books, to celebrate both the 70th Official Christmas Number 1 race and The Official Christmas No. 1 Singles Book, the first-of-its-kind knockout poll ended with Spice Girls' much-loved 1996 Christmas chart-topper 2 Become 1 battling against Rage Against The Machine's anti-establishment Killing In The Name – famously campaigned by Jon and Tracy Morter to reach Christmas number 1 in 2009, in response to the X Factor takeover in the years before – as fans from all ends of the musical spectrum found themselves campaigning for their favourite artist to win.
Ultimately, after a hard-fought battle which saw an almost even split for the entire voting period, it was Rage Against The Machine who took the crown as the UK's Favourite Christmas Number 1 of all time, clinching the victory with just 51% of the final vote.
Jon Morter said "I'm humbled to think that a small idea in a kitchen in Essex a few years back has been officially crowned the 'Nation's Favourite Christmas Number 1'.
It was the people's Number 1, using the people's song...a song that even the band themselves now claim is owned by all of us, not them, so I'm not surprised it has won considering these challenging times we're living in. Rage on!"
Out now, The Official Christmas No. 1 Singles Book is the perfect gift for music lovers of all ages, jam-packed with facts, figures and photos to get your toes tapping along to the sounds of seven decades of festive chart-toppers.
With a fully illustrated double-page spread for every year since the Official Singles Chart began in 1952, Michael Mulligan's fun and authoritative journey through the Christmas archives will delight curious browsers and dedicated pop nerds alike.
Featuring Top 10 countdowns, fascinating trivia about the highest-charting Christmas singles and plenty of entertaining infographics, this is the ideal family stocking-filler, celebrating all that is wonderful, whimsical and unpredictable about the festive season's most hotly contested musical event.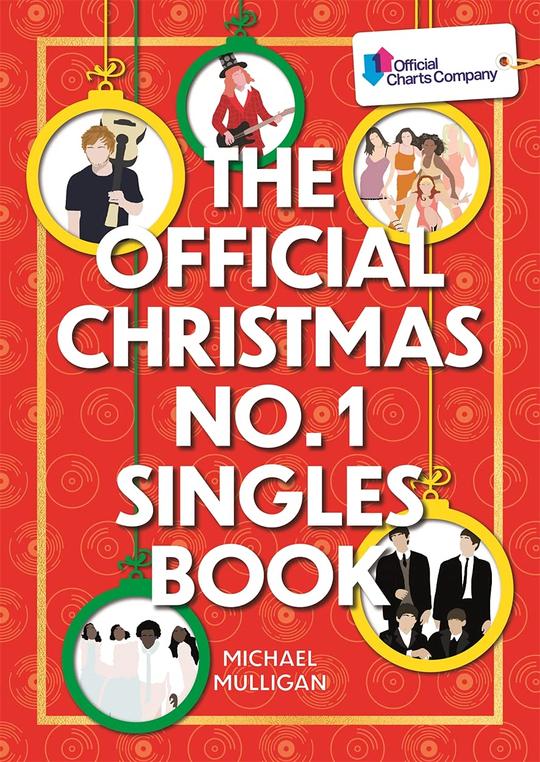 The Official Christmas No.1 Singles Book is priced at RRP £12.99 and is available via the Official Charts online store, on Amazon, Waterstones, WHSmith and more.
Image credit: Daniel Karmann/EPA/Shutterstock