A one-off orchestral performance of three iconic Michael Jackson albums has been announced, with the concert to be presented by legendary producer behind the records, Quincy Jones.
Off The Wall, Bad and Thriller will be performed back-to-back by the Symphony Orchestra, conducted by Quincy himself, and Jules Buckley. Buckley was recently behind the recent hit Classic House albums with Pete Tong. 
The show takes place on Sunday June 23, just two days before the 10th anniversary of Michael's death, and will be held at London's O2 Arena - the venue he was set to perform his 50-date residency This Is It. Jackson passed away on June 25, 2009 in Los Angeles, just weeks before his final live shows were set to begin.
MORE: 10 surprising facts about Michael Jackson, the ultimate King of Pop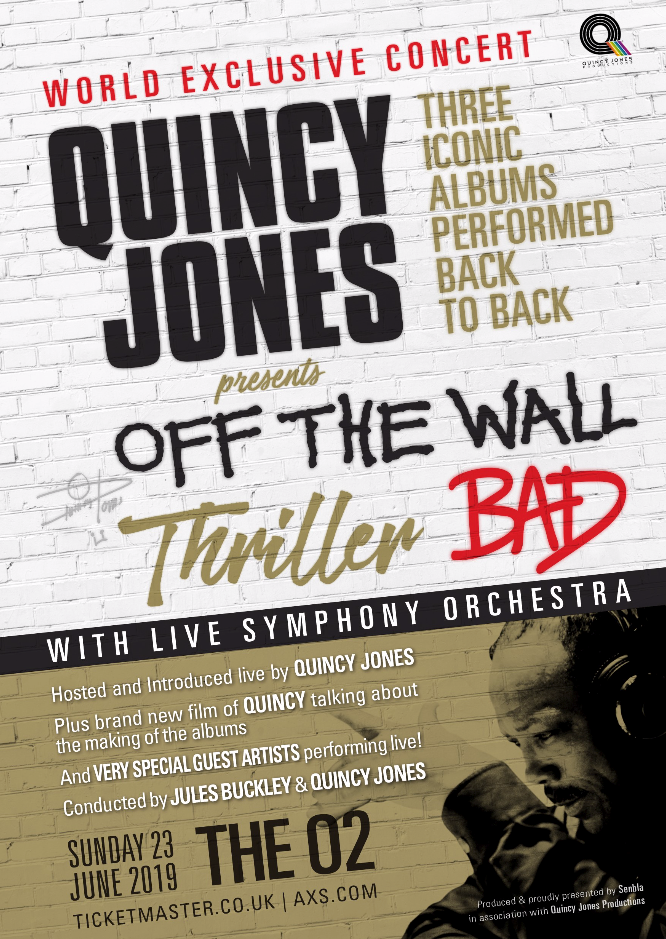 Special guest vocalists still to be announced will take part in the show, with the event also featuring never-before-seen videos about the making of each album. Off The Wall peaked at Number 3 in the UK, while Thriller and Bad both topped the Official Albums Chart. View Michael Jackson's complete UK chart history.
Jones commented: "It's an absolute dream to present this music live, so I hope you'll come join me for a hang-thang! It's time to rock wit y'awl!"
O2 Priority pre-sale opens on Wednesday February 13 at 9am, while a Ticketmaster pre-sale begins on Thursday February 14 at the same time. General tickets go on sale Friday February 15 at 9am.