Can it really be 10 glorious years since Nicole Scherzinger first came into our lives? And Ashley? And Kimberley? And Carmit? And Melody? And Jessica? You bet your thigh-high boots it is!
A decade ago, we were introduced to all-American, all-singing, all-dancing and all-amazing Pussycat Dolls, when their debut single Don't Cha knocked Gorillaz' Dare off the top spot.
The saucy track, which featured rapper Busta Rhymes was a huge hit and in celebration of a decade of worrying our boyfriend was going to run off with one of the Dolls, we look back at Don't Cha, in numbers!
3
Don't Cha spent three weeks sitting pretty atop the Official Singles Chart, before it was toppled by Sugababes' anthem Push The Button.
10
That's how many weeks Don't Cha spent in the Top 10. It spent 23 in the Top 40. That's nearly six months!
43
After charting on downloads alone, Don't Cha leapt 43 places to land the top spot this week in 2005.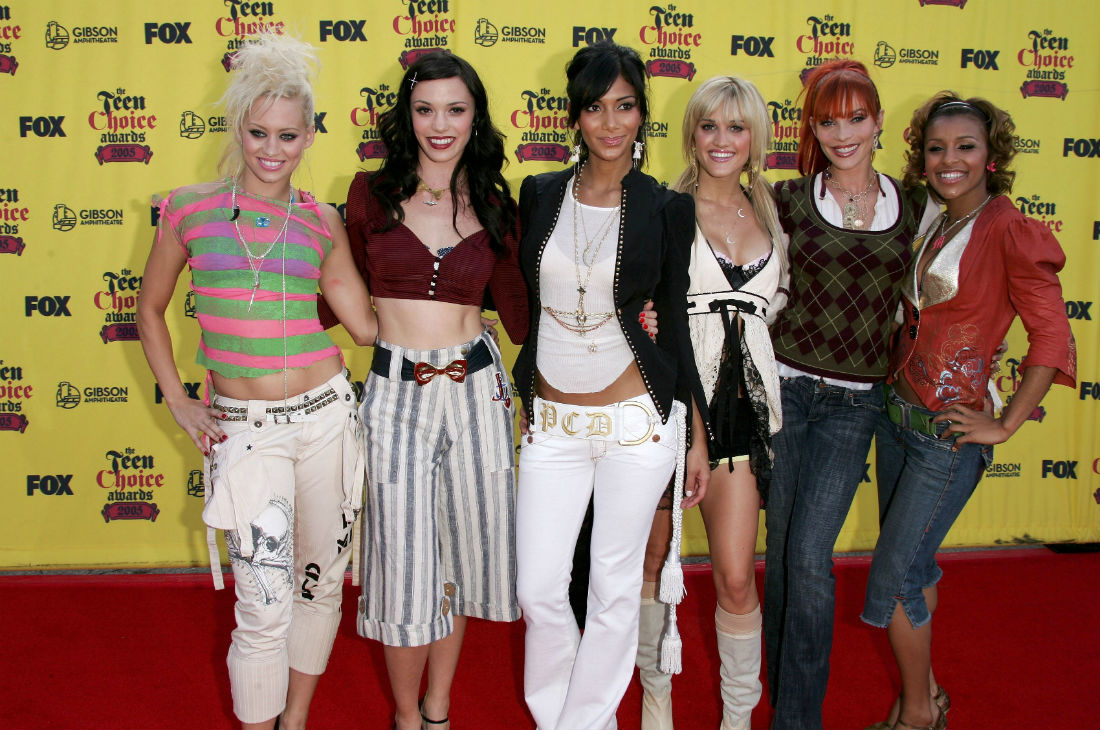 The Dolls at the Teen Choice Awards in 2005. Notice Nicole's very on-brand belt. Image: Jim Smeal/BEI/REX
85,021
Some very impressive sales made sure that PCD were in no danger of missing out on that chart-topping crown. The week they hit Number 1, they shifted over 85,000 copies.
62,465
So impressive were those sales, that they beat the Number 2 record, former chart-topper Darefrom Gorillaz, by over 62,000 copies. Don't cha wish your sales were huge like theirs?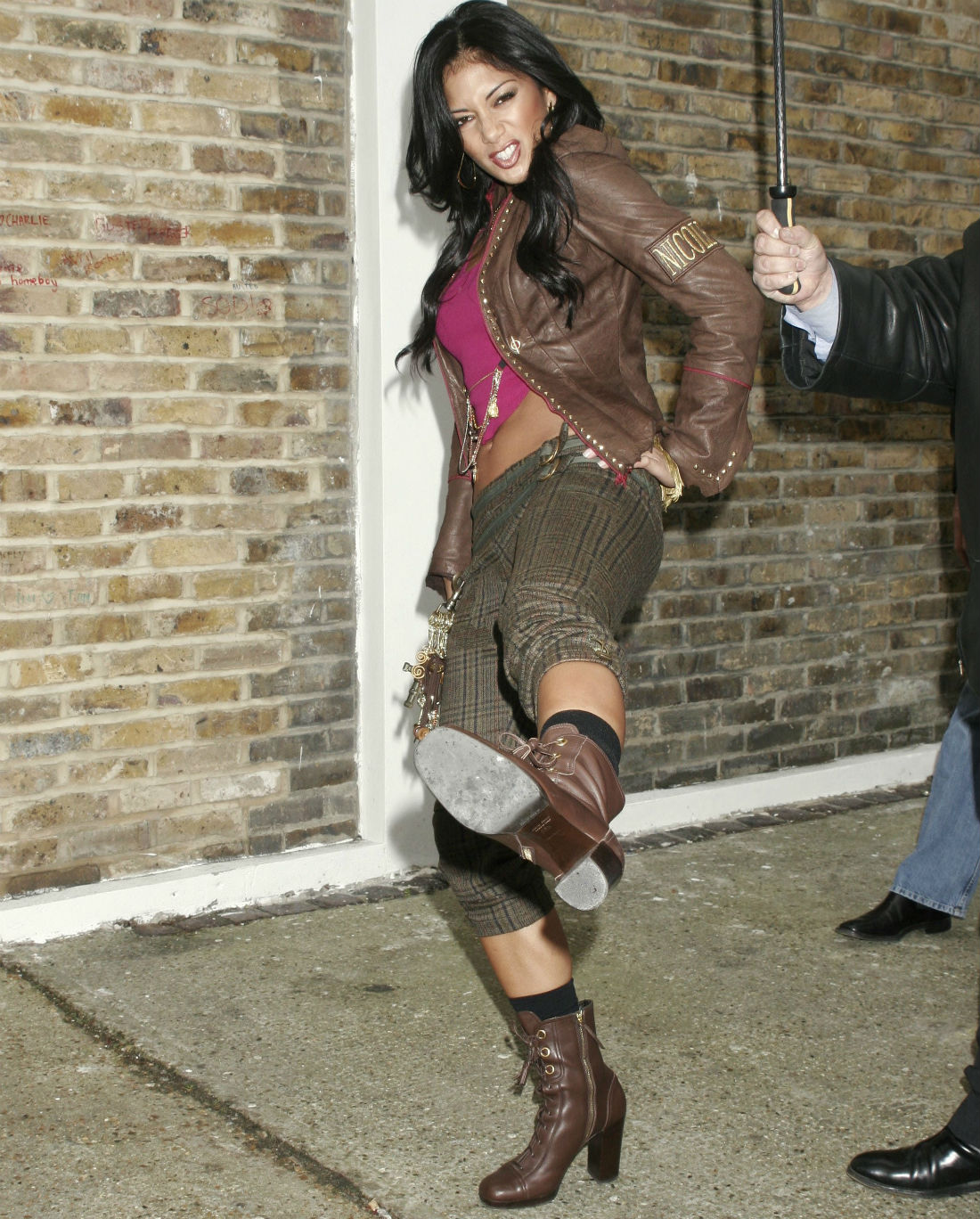 A star is born. Future solo star and shamazing X Factor judge Nicole Scherzinger sticks the boot in as she arrives at a recording of dear departed music show CD:UK Image: Mike Webster/REX
2
The number of times Nicole has spoken to the rest of the band since they went on hiatus. Just kidding! Please don't @ us. PCD scored 2 chart-topping singles including Don't Cha. Their other was their second single Stickwitu. The Dolls' song titles really would give your English teacher nightmares, wouldn't they?
2.11 million
It may be a decade old but it still sounds fresh to your ears. Don't Cha has been streamed over 2.11 million times since we started counting in June 2014.
336,130
That's how many of you went clicky-clicky on 'Buy' and downloaded the song.
284,200
And of course, as we're talking 10 years ago, there are some physical sales too! Just over 284,200 of you have that CD in your collection somewhere. We hope you've been kind to it.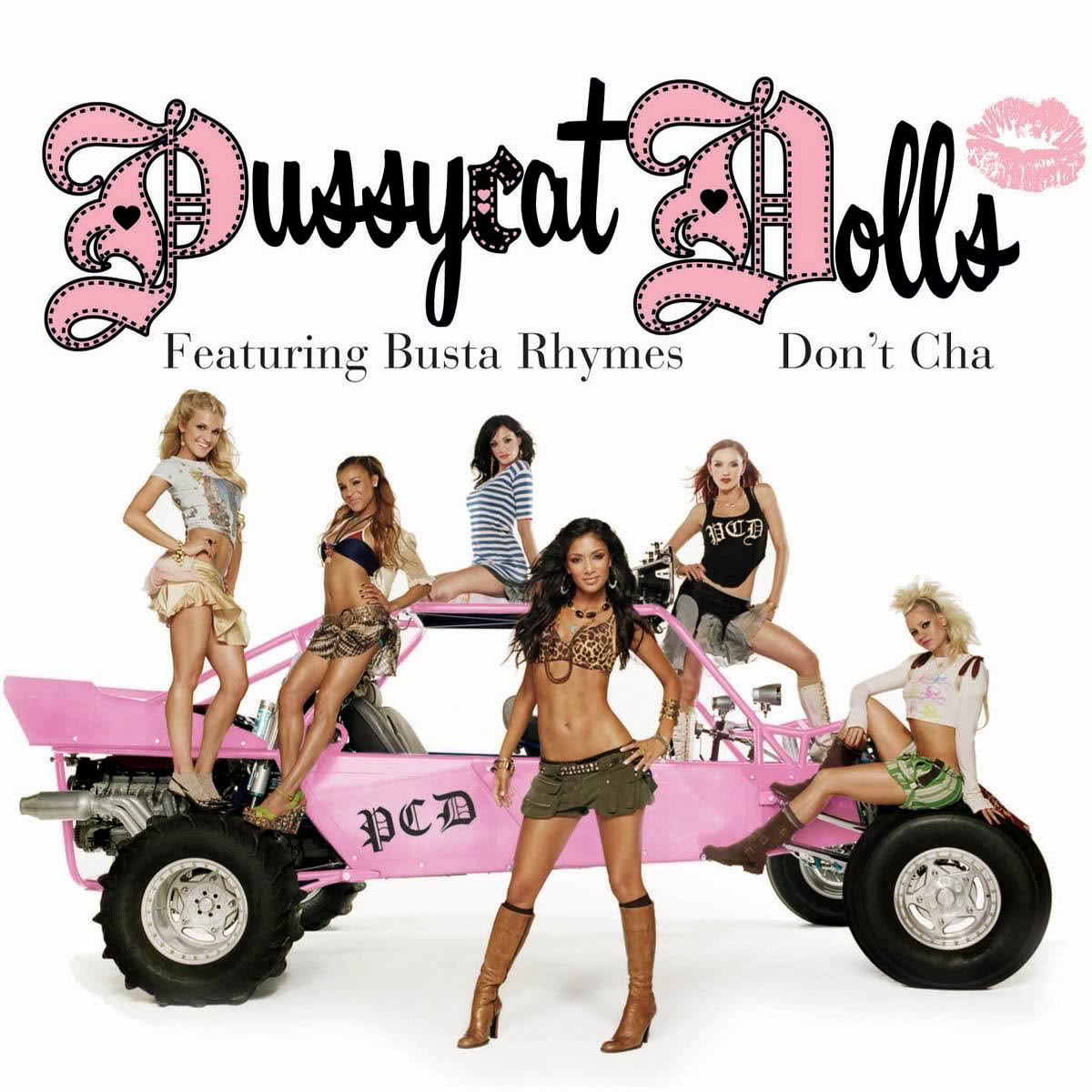 2
Pussycat Dolls were the second act to get their hands, or paws, rather, on this tune. Don't Cha was originally recorded by Tori Alamazé and featured in the Queen Latifah movie Beauty Shop. Sadly, it wasn't a success so PCD gave it a whirl and it was a worldwide Number 1. That's showbiz.
42
That's how many weeks it took the Dolls' debut album PCD to reach its chart peak of Number 7. Follow-up Doll Domination out-peaked it on its first week of release, entering at Number 4.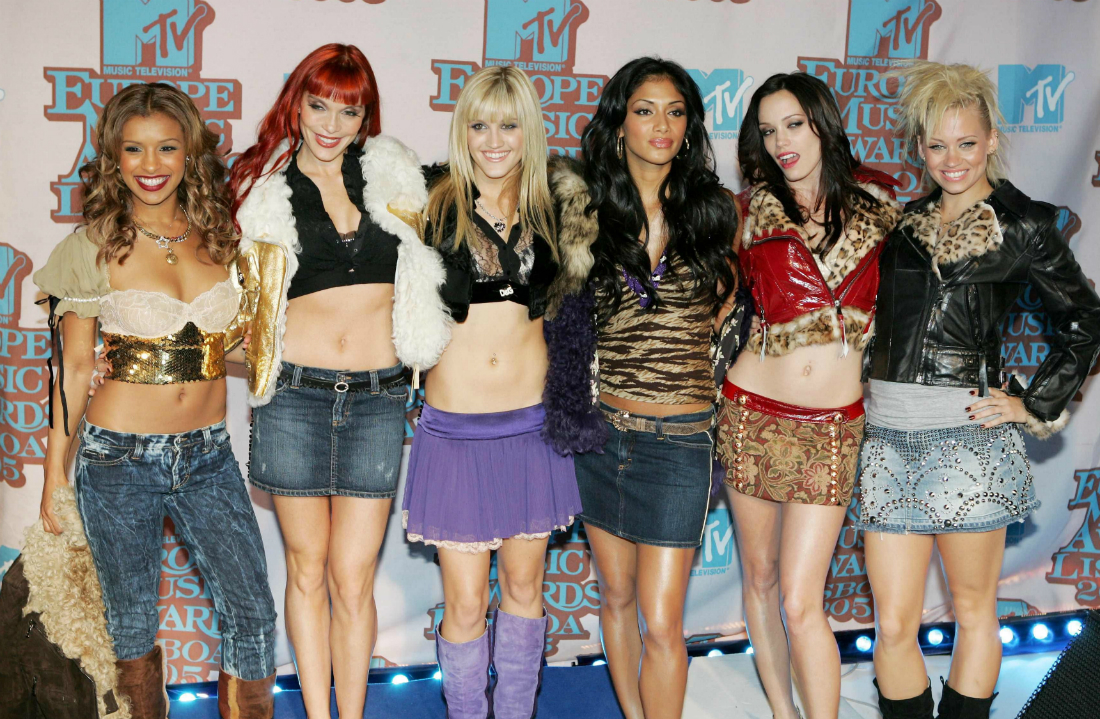 No award ceremony in 2005 was complete without Pussycat Dolls and their dazzling array of miniskirts. Image: Jens Hartmann/REX
641,540
When you combine the streams, the downloads and, those dear old friends of ours, the CDs, you get a chart tally of 641,540, which is pretty good, right? 
The rest of the Top 10
PCD ruled the roost but what was going on down below? Click the image to see the full Top 100 from this week in 2005. 
ChartFacts
Mylo vs Miami Sound Machine (3) was a mashup (so 2005!) of Mylo's song Drop the Pressure and Miami Sound Machine's Doctor Beat, Top 40 hits in 2004 and 1984 respectively. In fact, this new version out-peaked both tracks.
Fix You (4) was Coldplay's seventh Top 10. It was written by singer Chris Martin for his then-wife Gwyneth Paltrow. :(
These Boots Are Made For Walkin' (10) had originally been a hit for Nancy Sinatra in 1966, when it hit Number 1. Jessica's version, from the movie version of the Dukes of Hazzard, peaked at Number 4. Oh well.
This time last year...
A seventh Number 1 for Scottish DJ and producer Calvin Harris as Blame ft. Yorkshireman John Newman went straight in at the top. Click the pic for the full Top 100 from today in 2014.