Music icon Prince has passed at the age of 57, his publicist has confirmed.
Amassing a staggering number of UK Official Chart hits throughout his career - including one Number 1 and 15 Top 10s - the legendary musician was found dead in his Minnesota home earlier today (April 21).
MORE: View Prince's complete Official Charts singles and album history - see every hit single and album in chronological order, and where it charted in the UK.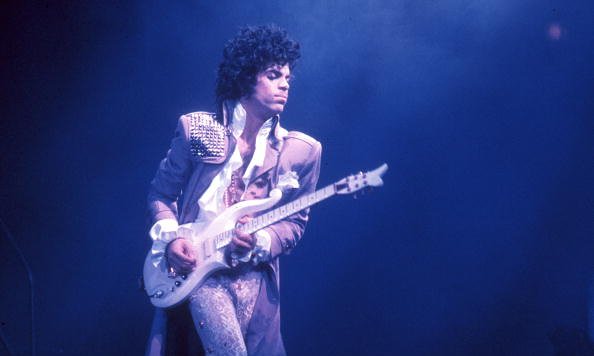 Full name Prince Rogers Nelson, he was inducted into the Rock and Roll Hall of Fame back in 2004, won seven Grammys, and even an Academy Award for Purple Rain.
In addition to singles success with the likes of pop classics 1999, When Doves Cry, and the chart-topping The Most Beautiful Girl in the World, Prince also achieved 5 UK Number 1 albums and a further 14 Top 10s. The impressive back catalogue helped him sell over 100 million records worldwide.
The world of music has been left in shock that 2016 has claimed yet another pioneering icon.  Here are just a selection of Twitter reactions from Prince's peers and celebrity fans so far.
#RIP our dearly beloved #Prince. Tears and love on our tour bus. @CHICorg @nilerodgers I'll never forget my brother. We've had #good times

— Nile Rodgers (@nilerodgers) 21 April 2016
ONLY ONE PRINCE BUT WORTH MORE THAN ALL KINGS. #rip #prince https://t.co/3RCa63vvdJ

— Jean-Michel Jarre (@jeanmicheljarre) 21 April 2016
Went to so many of his fab secret shows always on too late always very long but always too thrilling to be tired.. #Prince

— Marc Almond (@MarcAlmond) 21 April 2016
So sad to hear of Prince's passing; one of the greatest musical talents of my lifetime. Maybe of the 20th century. RIP.

— Slash (@Slash) April 21, 2016
R.I.P to one of the greatest living musicians and artists of the last 100 years... Prince, u changed our lives. We will miss u forever

— OneRepublic (@OneRepublic) 21 April 2016
A music legend #Prince The world has lost a bit of magic today. 🙏

— Emma Bunton (@EmmaBunton) 21 April 2016
Prince, NOTHING COMPARES... #RIPPrince... https://t.co/KAserIRfgD pic.twitter.com/6qyF7VqNtV

— Justin Timberlake (@jtimberlake) 21 April 2016
The mast talented creative innovative artist of his generation. A trendsetter and tastemaker.genre defying Prince. The king of musicians

— Craig Charles (@CCfunkandsoul) 21 April 2016
In disbelief over this news... Rest In Power to the icon, the legendary... Prince #RIP ☔️☔️☔️☔️☔️☔️☔️☔️ pic.twitter.com/ZpitkVcK9o

— Cypress Hill ™ (@cypresshill) 21 April 2016
RIP PRINCE..ONE OF THE SADDEST DAY'S TO SAY THE LEAST. HE WAS THE TRUE DEFINITION OF A REAL ARTIST. pic.twitter.com/wt3wA6NHe0

— ❌ Nikki Sixx ❌ (@NikkiSixx) 21 April 2016
Oh my good god. The man who opened every musical door for me in my teenage years has died. Incredible. RIP Prince. Thanks for everything.

— Ed Byrne (@MrEdByrne) 21 April 2016