Pride season is well underway, and it's a global celebration of the LGBT+ community and its culture – a reminder of both how far we've come and the distance we still have to go before we have true equality.
For LGBT+ anthems, you might think of old-school dancefloor bangers by glamorous pop divas, and while those songs certainly have a much-deserved spot in our hearts and minds, we take a look at some other LGBT+ themed tracks from recent years.
(Quick warning: videos may contain sensitive material, adult themes, graphic imagery and SWEARS!)
Years & Years – Desire
Olly Alexander is possibly one of our frankest pop stars, speaking openly about his sexuality, struggles with anxiety, and other issues affecting his generation. The band's music reflects this, and Desire – which was remixed to add LGBT singer Tove Lo – is one of the most evocative tracks.
MORE: See all the hit singles and albums Years & Years have scored in the UK
Janelle Monae – Make Me Feel
When Janelle returned earlier this year, she was uncompromising in her discussion of sexuality and gender. Pynk was a love letter all things feminine, and in the stripped-back, hot and heavy funk of Make Me Feel, and its accompanying video, Janelle acknowledged there was more than one way to get off, thank you very much.
Frank Ocean – Forrest Gump
Just days before the release of his debut album Channel Orange, intense speculation led to Frank confirming his sexuality on Tumblr, telling fans how he fell for a guy when he was 19. Many of Frank's songs have explored sexuality, in a variety of ways, and this track uses the characters from hit '90s movie Forrest Gump to represent a story of hero worship and unrequited love.
Frank performs Forrest Gump at the 2013 Grammys (Giphy)
MORE: Take a look at Frank Ocean's UK chart archive
Troye Sivan – Bloom
If there's one thing Australian YouTuber-turned-popstar Troye Sivan is good at, it's writing deep, catchy and uncompromising songs about sex, boys, and romance that everybody loves, whatever their orientation. His most recent single Bloom is a celebration of sexuality, and it doesn't take too long to decipher the lyrics to work out exactly what he's on about. 🍑
In the video, Troye continues the work of other prominent LGBTQ icons over the last few decades by challenging gender norms and wearing what the hell he likes.
MORE: Troye Sivan's charting singles and albums
Halsey & Lauren Jauregui – Strangers
On the surface of it, this is just another (very good) song about a couple who don't want hooking up to turn into anything more serious. The difference? It's about two women and, the bonus part, sung by two LGBT artists. Fifth Harmony's Lauren Jauregui came out as bisexual in 2016, in an open letter to Donald Trump supporters, and has been overwhelmingly supported by fans.
MORE: Halsey's Official UK Chart archive
MUNA – I Know A Place
American trio MUNA all identify as queer, and wrote this song in response to the shootings at Pulse nightclub in Orlando, Florida, in 2016, where 49 were killed at a club night for Latinx people. I Know A Place talks about the importance of spaces where you can be yourself, among people you can trust.
Perfume Genius – Slip Away
American Mike Hadreas has never shied away from dark themes, and uses his music to express his feelings on sexuality, identity and other issues he's faced as an openly gay man. Slip Away is about the struggle of being who you want to be in the face of resistance.
Sia – The Greatest
She may not have shown her face on stage for a while, but Sia has always been open about her sexuality. Perhaps that's why so many of her biggest hits – both her own and those she's penned for other artists – are about overcoming adversity, having faith in yourself, or being a little worried you don't fit in. The emotional video for The Greatest, which featured Kendrick Lamar, was widely acknowledged as a tribute to the Pulse nightclub shootings.
MORE: All Sia's hit singles and albums in her UK chart archive
Mary Lambert – She Keeps Me Warm
We love a love song and being in love, don't we? Lighters in the air for this ballad, adapted from the chorus of Same Love, which Mary sang with Macklemore and Ryan Lewis.
Hayley Kiyoko – Curious
Hayley has gone from growing up as a Disney child star to being called "lesbian Jesus" by her adoring fans – what a career trajectory. Hayley has a sharp ear for uncompromising bops, starting with Girls Like Girls – "girls like girls like boys do, nothing new" being one sample lyric. Curious and its summery vibes have a deeper theme – the crushingly relatable situation of realising you may have been someone else's "experimental phase" and feeling more than a little put out.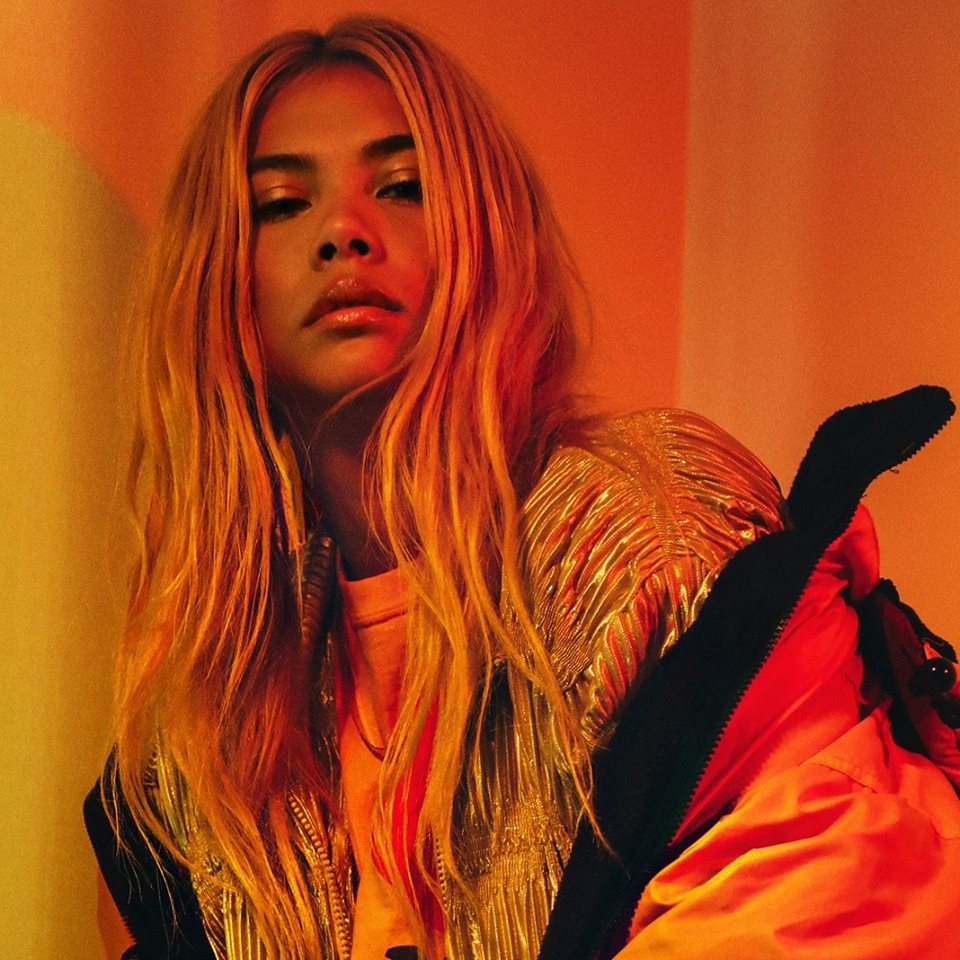 Mykki Blanco – High School Never Ends
American rapper Mykki has deconstructed gender, sexuality, identity, sexism, racism and masculinity in her music so far, and with tough tracks like Feeling Special taking no prisoners. High School Never Ends is one of her more emotive tunes, originally written with the refugee crisis in mind, but with a lot to say about finding your own space in the world and the hierarchies that try to keep us where we are.
Christine and the Queens – Tilted
Also known as Heloise Letissier, the French singer found herself a global star when Tilted became an unexpected hit in 2016. The "tilted" of the title refers to not quite fitting in and gradually becoming comfortable with it rather than worrying. "It's about embracing who you are," says Heloise, who identifies as pansexual.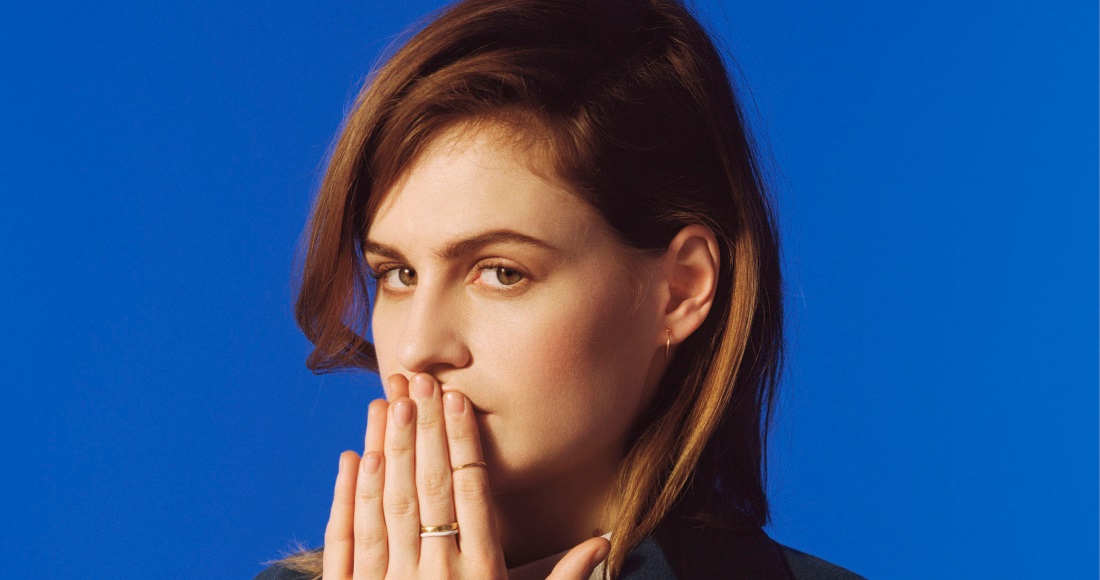 MNEK – Tongue
The singer-songwriter-producer, who's been behind tracks by Beyoncé, Madonna, Little Mix and Stormzy, among others, preferred not to make a big deal about his sexuality until he was asked. Once out – and very proud – he's produced a number of LGBT anthems, most recently Tongue, which he found liberating. "Now I'm not afraid to touch on relationships and on my sexuality in my videos," he said in an interview with Billboard. And he certainly isn't – the video is a wildly colourful scene of gay seduction. Yay!
Tegan and Sara – Boyfriend
Openly gay Canadian duo Tegan and Sara have a knack for turning serious issues into danceable pop songs, and Boyfriend's theme will be familiar to millions of LGBT people. Experimenting with sexuality, the pain at being somebody else's secret, and standing up for yourself – it's got everything!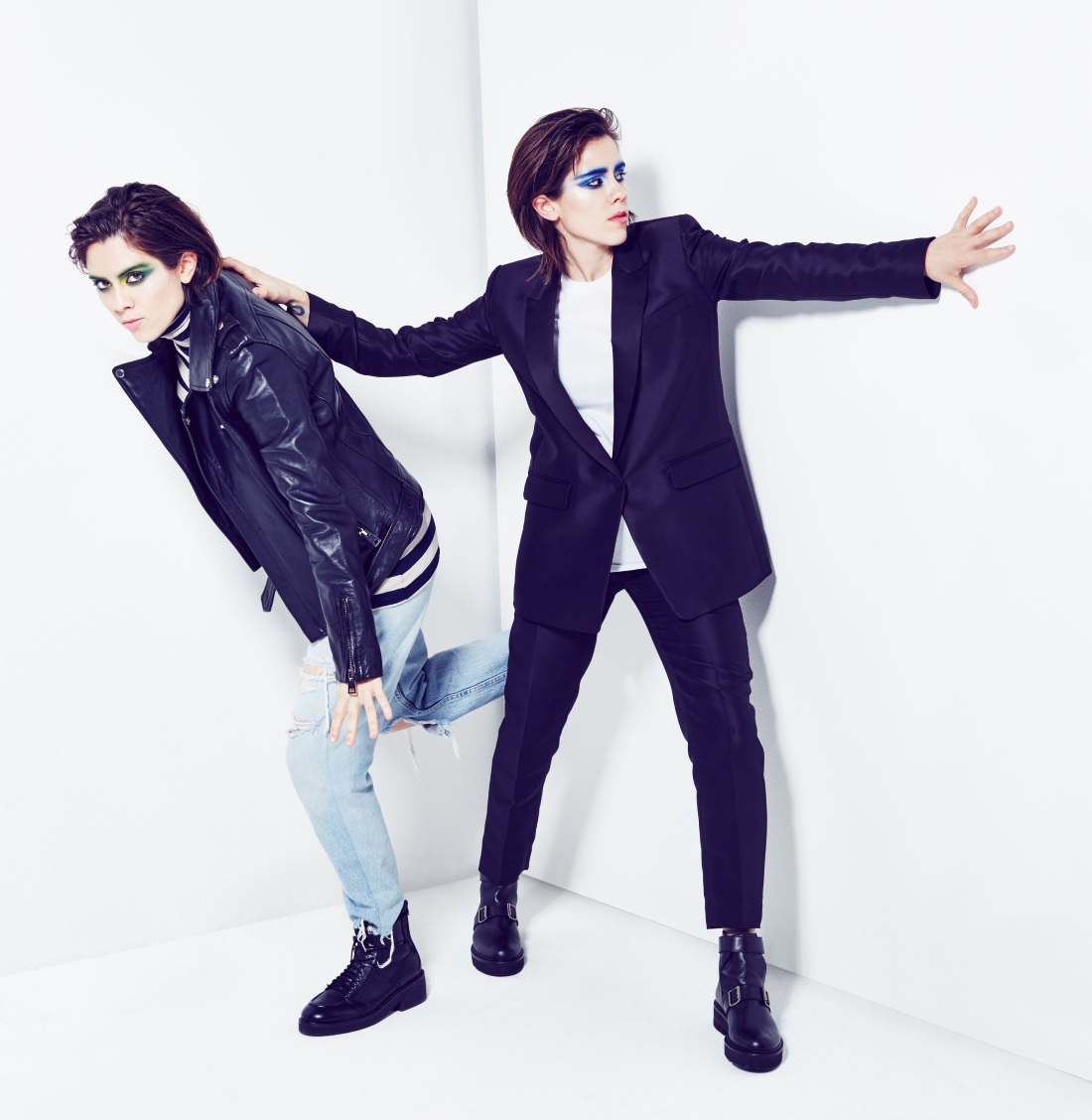 Bright Light Bright Light – All in the Name
Just so we're clear: being LGBT isn't just doom and gloom and angst – not all day, anyway! Bright Light Bright Light – also known to his mates as Rod Thomas – teamed up with Elton John, among other leading lights of LGBT+ music, for this riotous celebration of being who you want to be and embracing that fact.
Scissor Sisters – SWERLK
There's still plenty of room for floorfillers in our LGBT+ anthem roundup, and Scissor Sisters have been flying the flag for queer pop since 2003. The group recently reformed for a one-off single with MNDR one year on from the PULSE Nightclub shooting in Orlando. 
In the words of MNDR, the track is about "celebrating life, dancing, individuality, differences, fierceness, and sometimes SWERLK is even a shoulder to cry on.  The SWERLK is not only a dance floor anthem, but it is a way of life, a mind set, and a show of solidarity. The SWERLK doesn't stop SWERLKING even in the midst of senseless violence. To SWERLK is to live to the fullest.  So keep on SWERLKING and stay SWERLKY! SWERLK!" Amazing. 
MORE: All Scissor Sisters' UK hit singles and albums
Rita Ora, Cardi B, Charli XCX, Bebe Rexha – Girls
Rita took a bit of a slating when this song was originally released, as some people felt it didn't represent their own experience and resented the implication you needed to drink red wine to be in the mood for some same-sex snogging. But, as Rita says in the song, "I'm 50:50 and I'm never gonna hide it", before acknowledging her sexuality for the first time in public. Girls is a playful song that discusses sex and sexuality in a normalised way, plus it's a snapshot of Rita's own experience, so it's still authentic and a step forward of sorts.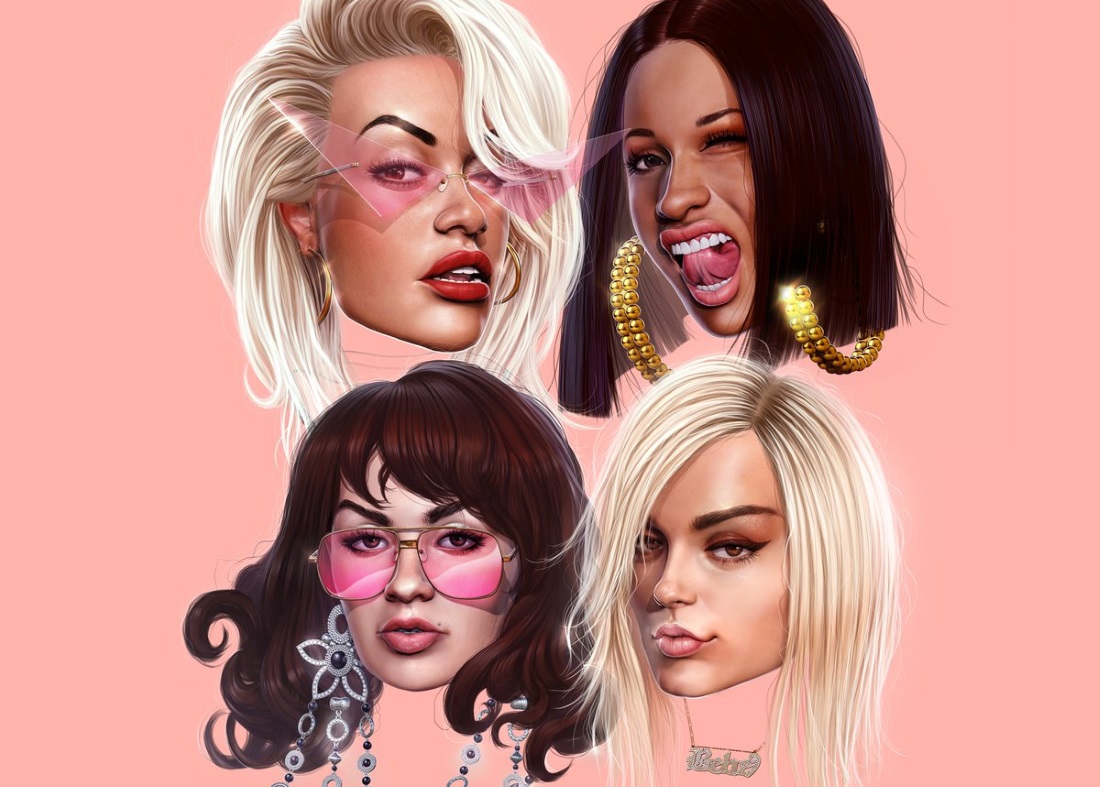 MORE: See all Rita Ora's UK chart hit singles and albums
Listen to all our picks for modern LGBT+ anthems in our playlists on Spotify and Deezer.