What is it with popstars and falling out? Music beefs have been back in the news thanks to Cardi B and Nicki Minaj's ongoing feud, and 50 Cent continuing his scrap with Ja Rule by claiming to book tickets to his rival's concerts to keep the seats empty.
Some popstar spats might never be fixed, but what if we could end them here and now using chart feats and stats? We rounded up a selection of notorious or historic pop feuds and present the cold, hard chart facts. We'll leave it you to decide who emerges victorious…
Ja Rule vs 50 Cent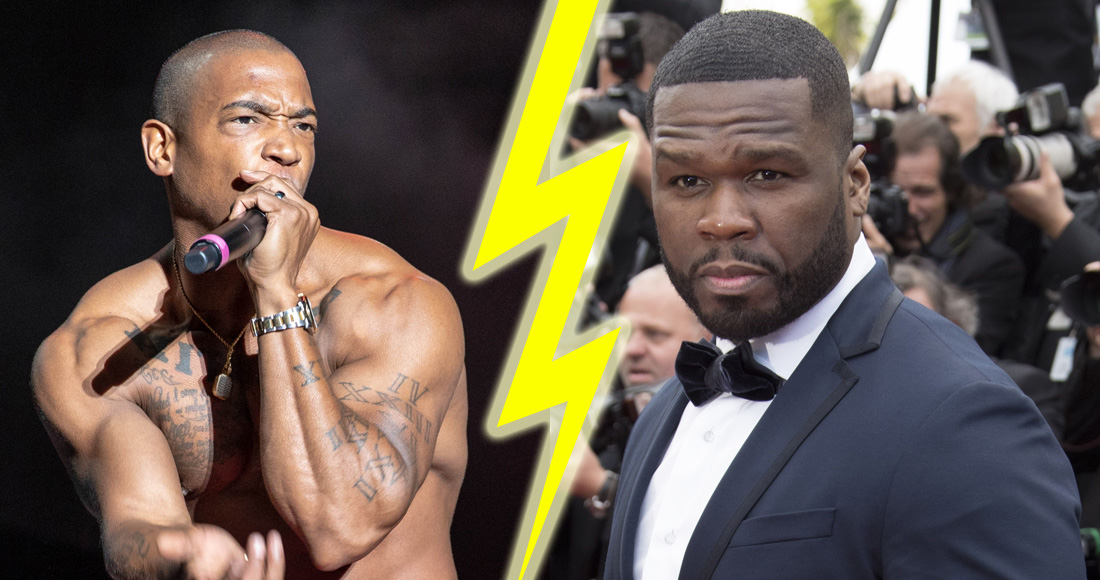 50 Cent himself confirmed he'd bought tickets to Ja Rule's concerts on Groupon, blocking out the first few rows by shelling out $3,000 on over 200 seats. Neither rapper can agree what started the feud, but it goes back almost 20 years! Let's look at the stats: 50 Cent's biggest selling single is his 2003 hit In Da Club, which has shifted 1.05 million across physical, digital and streaming equivalent sales. Ja Rule's is Always on Time, a hit in 2004, and has a tally of 480,000. 50 Cent has scored 13 Top 10s from 20 Top 40s, but only Ja Rule has a chart-topper – Wonderful went all the way in 2004, from Ja Rule's slate of four Top 10s from 11 Top 40s.
Elton John vs Madonna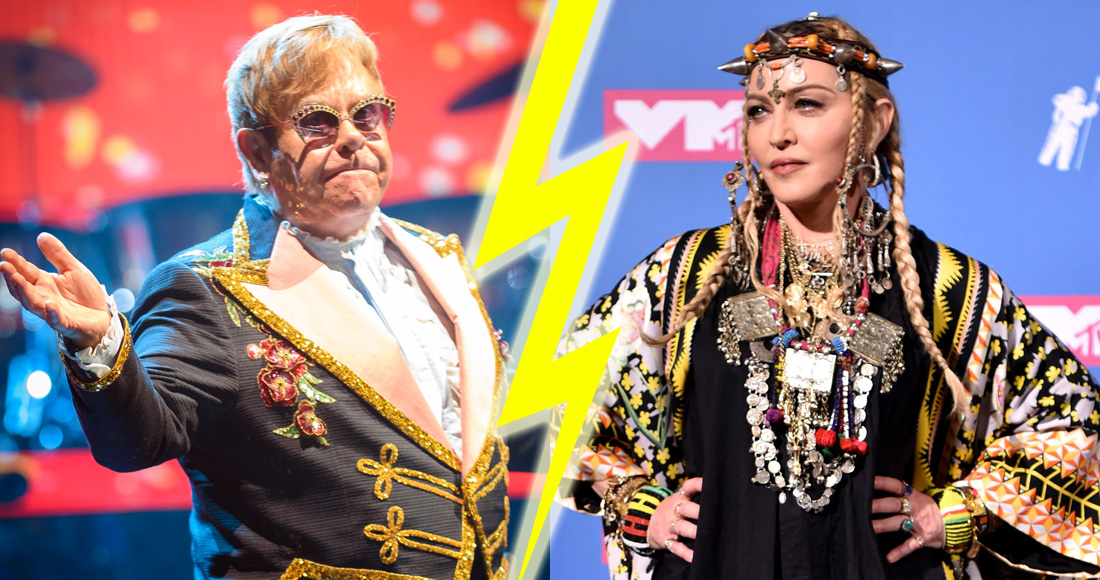 Two of pop music's biggest legends, Madonna and Elton John have a troubled relationship. For the best part of a decade, the two were locked in a feud after Sir Elton kicked things off in 2002 by claiming her Bond theme Die Another Day was "the worst ever". Madonna never directly threw back any barbs, but Elton wasn't put off, criticising her tours, movies, and wardrobe choices until, in 2012, he apologised and bought her dinner. Madge and Elt are both chart legends, and record holders: Madonna has the most Number 1 singles (13) and albums (12) of any female artist, and the longest run of consecutive Top 10s of any artist of all time (36), while Elton John has seven Number 1 albums and singles, plus the biggest selling single of all time in the shape of Candle in the Wind '97 – 4.94 million sold.
Mariah Carey vs Jennifer Lopez
Of course, for Mariah, this feud isn't actually happening because she doesn't actually know J-Lo. The frost between our two talents began thanks to the media's obsession with asking female popstars what they think of other pop divas in the hopes of creating a rivalry: Mariah deflected questions and avoided bitching by claiming, "I don't know her". Fair enough. One huge meme later, and even J-Lo herself had to concede it was puzzling, claiming the pair had met many times: "She's just forgetful I guess."
Chart-wise, Mariah has two Number 1 singles, from a clutch of 39 Top 40s, of which 24 went Top 10. Jennifer Lopez has three chart-toppers, however, and has racked up 17 Top 10s from 23 Top 40 hits. Mariah does have two Number 1 albums to J-Lo's zero, however, plus a million-selling single in All I Want For Christmas is You – 1.2m sold and 12 visits to the Top 40 since 1994.
Oasis vs Blur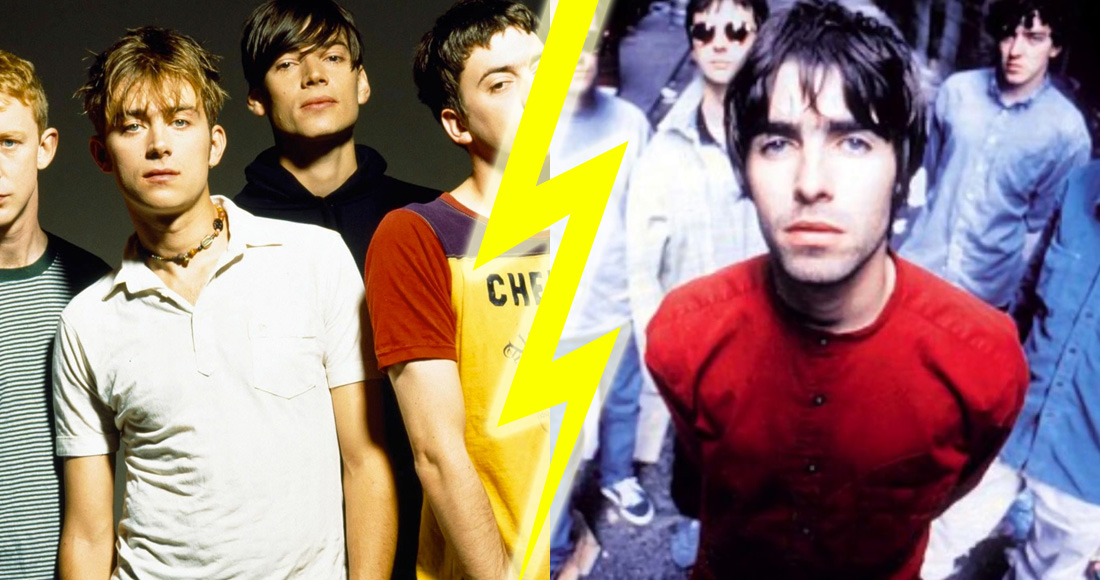 Things may have softened now – between Noel Gallagher and Damon Albarn, at least – but in the '90s these two groups of Britpop bruisers were at war. They traded insults at any given opportunity and even released singles on the same day in one of the most infamous chart battles of all time – Blur's Country House beating Oasis' Roll With It to Number 1. But if we're talking chart stats, how do things end up?
Blur have two albums with sales of over a million: 2000's The Best Of (1.24m) and Parklife (1.1m), six Number 1 albums, and two chart-topping singles. Their biggest song is 1997's Song 2, with 723,000 sales. Five of Oasis's albums have passed a million, with the biggest (What's The Story) Morning Glory racking up sales of 4.3 million, making it one of the biggest selling albums of all time. Oasis have 8 chart-topping singles and albums, and two million-selling singles, with Wonderwall coming out on top, 1.52 million combined sales.
Kanye West vs Taylor Swift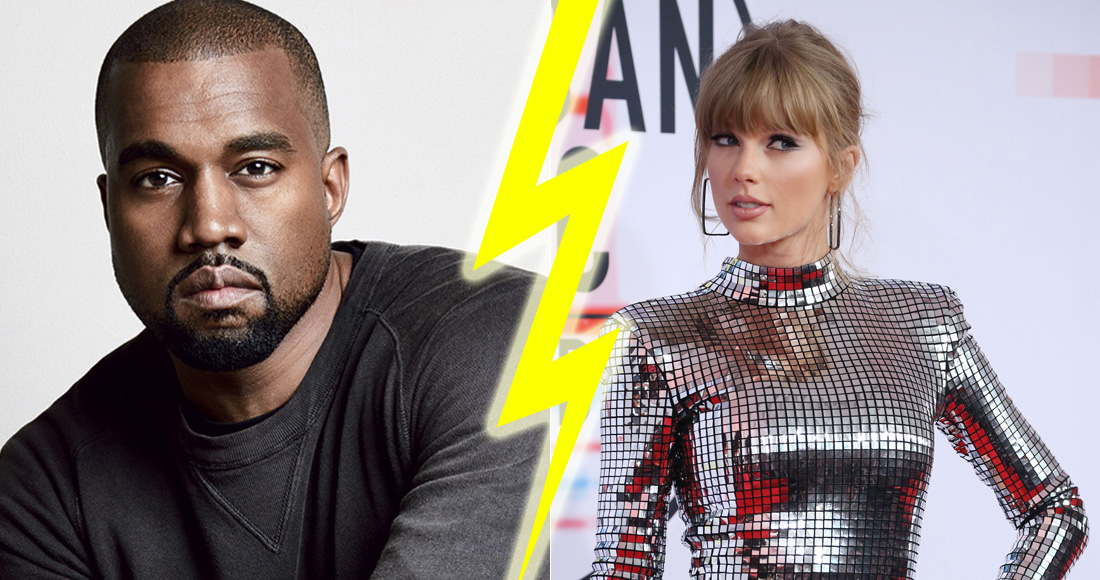 Can you believe it's almost a decade since the stage invasion which put Kanye and Taylor at odds? Time flies when you're having a very public war of words across a variety of social media platforms! Wait, we're going to let you finish – we just want to delve into the stats first.
Kanye West has three Number 1 singles (of 19 Top 10s from 39 Top 40s) and two Number 1 albums, with his biggest song being 2005's Gold Digger, which has a tally of 1.26m across all formats. His biggest album is Late Registration, on 852,000. Taylor Swift has topped the Official Albums Chart three times, but the singles chart just once, from 11 Top 10s out of 23 Top 40s. Taylor's biggest song is Shake It Off (1.45m) and her top album is 1989, with 1.2 million sales.
Interestingly, Taylor's only Number 1 so far alludes heavily to this feud.
Lily Allen vs Cheryl Cole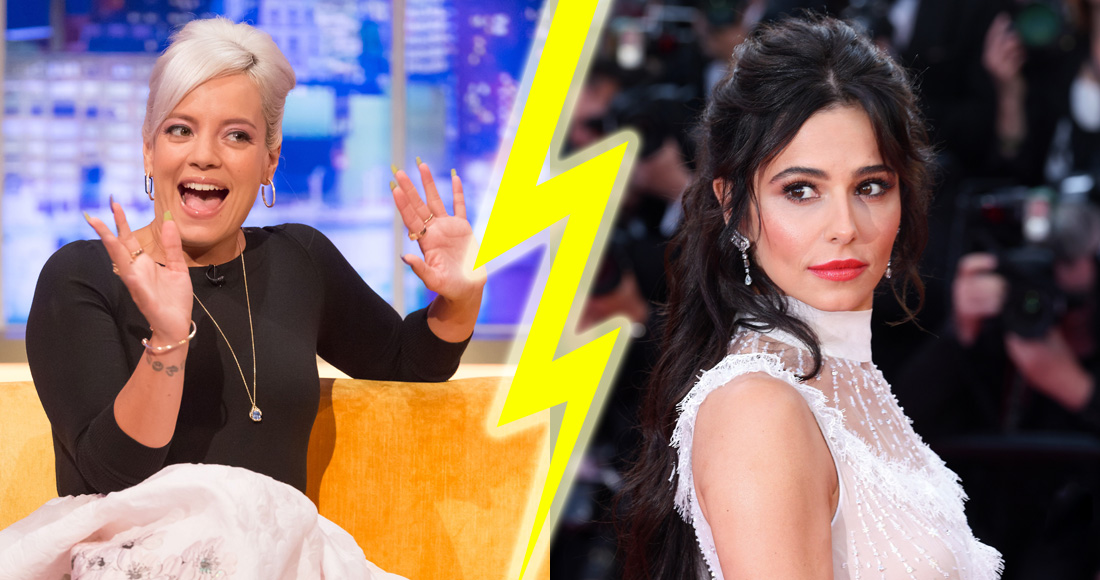 You don't get much more Noughties than Lily Allen and Cheryl trading insults in the media. Some very harsh words were said – kicked off by Lily saying her song called Cheryl Tweedy was not meant to be complimentary – but the row eventually fizzled out and Lily has since said she regrets the battle, as she actually quite likes Cheryl!
Setting aside her hits with Girls Aloud (to make it a fair fight), Cheryl has five Number 1 singles in the UK (a record at the time), of 8 Top 10s from ten Top 40s. Her biggest song is her debut, Fight For This Love, with 1.04m sales. Two of Cheryl's albums have topped the charts, with her most successful being her debut 3 Words – 1 million sold. Lily Allen has scored three Number 1s on the Official Singles Chart, and her biggest is 2013's Somewhere Only We Know, with 869,000 combined sales. Two of Lily's albums have gone to Number 1, and two have sold over a million, with the big one being her debut Alright Still, with 1.15 million sales.
The thing to remember about chart stats and feats, of course, is that it's not about beating your rivals, it's about… actually, no, hang on, that's exactly what it's about. You can't get to Number 1 without literally beating everyone else to the top.
Anyway, one thing we can agree on is that popstar feuds are good for little except column inches in newspapers – surely everybody should just get along.
Right, Mariah?
Oh, OK.
Still images: Shutterstock