Original Sugababes member Siobhan Donaghy has revealed that the trio are still working on new music together and plan to release an album.
In an interview on podcast Bottle Pop with Tom Aspaul, the singer-songwriter said her relationship with fellow members Keisha Buchanan and Mutya Buena is "stronger than ever" and insisted a new album from the group "will happen".
"We're still working together. That's really easy to [say] and reassure fans," she said. "We're kind of stronger than ever. Things were really difficult when we were teenagers. The vultures were out, it was new to us and relations were strained or whatever. Then we got back together and you've got to go through that full circle of almost like therapy of working out who you are now and what happened back then. We've done all that now. 
"We all like each other and we like hanging out. It's so weird because Keisha to me is one of the funniest people I've ever met and seriously enjoy her company, as I do Mutya's."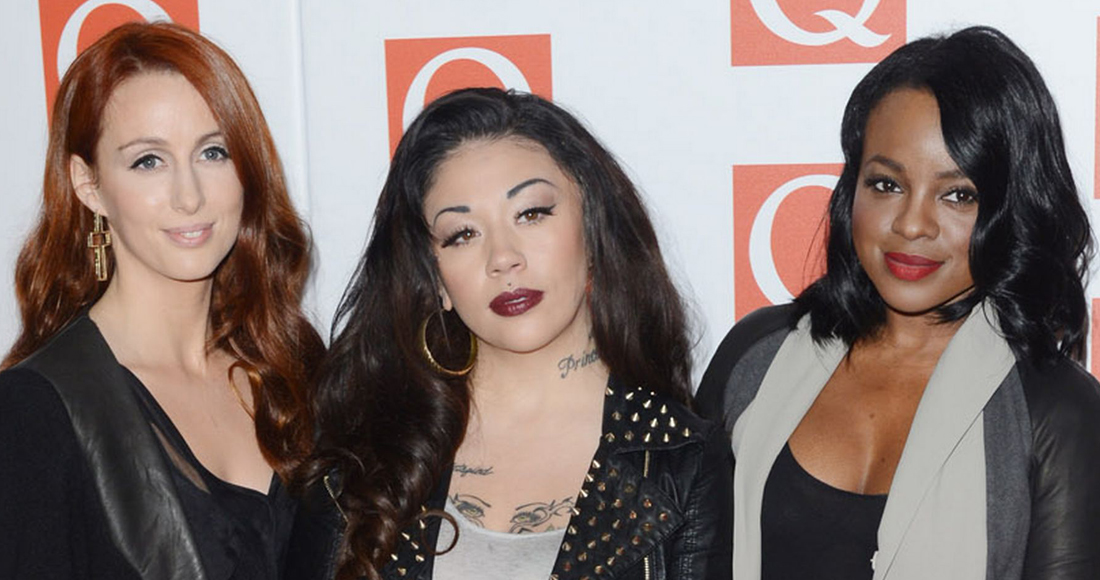 Sugababes at the Q Awards in 2012 (Rex)
Asked about when fans can expect new music, she said: "We're working together and recording again and writing. Do I know when a record will come out or in what format? No I don't. I'd love to say soon just so everyone can joke about it."
Siobhan added that "major legal complications" have been a huge factor in stalling their comeback, but they remain adamant on releasing a record.
"We're all in our early thirties now so it doesn't really matter when we release this record," she explained. "To us, it will happen. If it takes longer, that doesn't mean we'll suddenly think we don't want to do this anymore. We got together 20 years ago... and when we sing now it feels just as magical - even more so. That's really special... this is a natural connection that we have."
She continued: "The record will come out. Loads of stuff has leaked but I don't really care. We can write a song in a couple of hours and it'll be great. We've also gone back to stuff we haven't listened to in years and thought 'that's a smash'. I'm never worried about the music with the Sugababes."
Listen/download Bottle Pop with Tom Aspaul here.
The original Sugababes lineup briefly reformed in 2013 for a UK tour and released the single Flatline. Read our interview with the trio from back then here.
The Sugababes' lineup changed four times during the group's run between 2000 and 2010. Look back at the Sugababes' complete Official Chart history here, including six Number 1 singles and two chart-topping albums.