2018, what a year it's been - but what are our favourite singles and albums of the last 12 months?
The rules are simple: each of the team could only select one song and album, both of which must have first charted in 2018. There's been some incredible music released this year, so debating was tough, but we've narrowed it down, and it makes one hell of a playlist.
See what our favourites of 2018 were, and let us know yours below.
Rob Copsey - Website Editor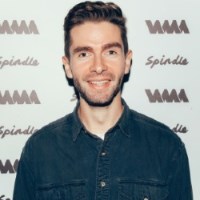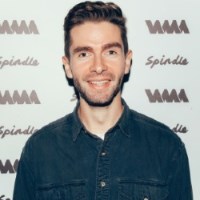 Single: Ariana Grande - No Tears Left To Cry 
Ariana's first release following the horror of the Manchester arena attack is all about music's ability to heal even the deepest of wounds. From the swooping operatic intro to the brassy pop strut of its verses, No Tears Left To Cry packs in the drama and hooks to prove empowering pop can still feel genuine. 
Album: The Aces - When My Heart Felt Volcanic
If you're not familiar with Utah quartet The Aces yet, they are essentially a pop group with guitars; their sound a blend of Haim-meets-Paramore with hints of The 1975 and Carly Rae Jepsen. Their debut album is back-to-back indie pop, the kind with towering choruses and finger-snapping singalong verses that perfectly soundtrack a hazy summer road trip. 
Martin Talbot - Chief Executive Officer
Single: Orbital – Tiny Foldable Cities
The highlight of their mesmeric, dystopian album Monsters Exist, the intricacy of the Hartnoll brothers' Tiny Foldable Cities provides echoes of their 1996 classic The Box. Accompanied by a video which brings to mind Godfrey Reggio/Philip Glass's Koyaanisqatsi, it is a squeaking, creaking, quacking masterpiece which stands up next to anything that "the kings of electronica" (as they are often dubbed) have produced across their 30 year career.
Album: Christine & the Queens – Chris
This is a quite glorious, genre-jumping collection of songs by Nantes-raised Heloise Letissier and band, bringing a wide range of influences to tracks including the Prince-ish album opener Comme Si and the funky Damn (What Must A Woman Do), alongside some lively Eighties synth work on Girlfriend, 5 Dollars, among others. If the gender-bending Letissier isn't the most fascinating pop star alive right now, I'd like to know who is.
MORE: The best albums of 2018: What the critics said
Chris Austin - Head Of Operations
Single: George Ezra - Shotgun
Not my pick really, but my kids spent the summer singing this in the back of the car so it meets all the requirements for a banger - if you're 7 and 5 I guess!
Album: Anne-Marie - Speak Your Mind
Anne-Marie not only has a stunning voice, but has the biggest debut album of 2018 from an artist campaign brilliantly crafted over two years. Speak Your Mind has generated 6 Official Top 40 Singles and is a great example of modern pop music.
MORE: The Official Top 40 biggest albums of 2018 so far
Jack White - Content and Brand Executive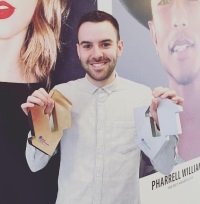 Single: Janet Jackson ft. Daddy Yankee - Made For Now
Janet has always transcended genres, topping Pop, Rock, R&B and Dance charts across the world during her 30-plus year career. Janet ventured into the Latin sphere in 2018, opening a fresh chapter in her illustrious back catalogue.
Made For Now has been the perfect feel-good anthem to showcase her enduring legacy when rightfully accepting the likes of the Icon Award at the Billboard Music Awards and MTV Europe's Global Icon Award. Janet is living for the moment, and as voted by the public to join the Rock & Roll Hall of Fame in 2019, she's Made For Now.
MORE: Janet Jackson's Official Top 40 most downloaded songs
Album: Kacey Musgraves - Golden Hour
Grammy nomination absolutely deserved, Kacey Musgraves' Golden Hour is a revelation, rightfully spring-boarding her to new global heights. An A+ example as to why country music should be more broadly promoted in the UK and can be relatable to young people, Golden Hour struck a chord with me. The subtlety of Lonely Weekend and gravitas of Oh What A World connected with me, and I urge all of you to give Golden Hour a chance to resonate with you.
Elli Brazzill - Operations Assistant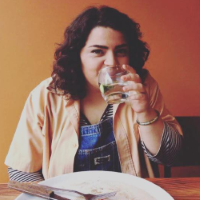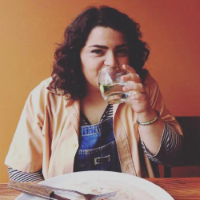 Single: AJ Tracey & Not3s - Butterflies
AJ Tracey proved his potential with this hit sound-of-the-summer single. Moving away from the classic grime expected of him, he insists Butterflies has "no genre" but is instead his take on a UK/Caribbean sound – and it's worked out very well for him, making it his debut top 20 on the Official Singles Chart. Just an undeniable banger!
Album: Denzel Curry – TA13OO
Boundless energy, insightful lyrics and atmospheric moments that still give me goosebumps six months on. TA13OO is a step-up from any of Curry's previous work, a mature album containing powerful performances and wicked wordplay focusing on everything from the current hip-hop culture, intensely personal tales and the socio-political climate. Everyone hyping DAYTONA as Album of the Year clearly hasn't heard this.
Omar Maskatiya - Chief Operating Officer
Single: Courtney Barnett – Charity
From the equally great album Tell Me How You Really Feel, this track is simply a gem and destined to be a future 'indie' classic.
Album: Elvis Costello & The Imposters – Look Now
First album in five years from EC and, despite some of these songs being leftovers from previous projects, Look Now is probably his strongest collection in some time. Alongside collaborations with Burt Bacharach and Carole King the album features songs such as Under Lime and Unwanted Number that hark back to his classic Imperial Bedroom period and are every bit as good. There are very few artists who can deliver music of this quality on their 25th studio album.
Rob Poole, Commercial Manager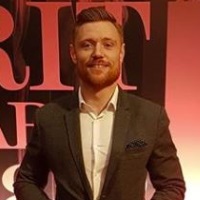 Single: Drake - Nice For What
How can anyone dislike a song with a sample from the legendary Lauryn Hill's Miseducation of Lauryn Hill? There are a lot of candidates for single of the year including A$AP Rocky's Praise the Lord and In The Morning by Jay Prince, however as a long time Drake fan, I've had to go with Drizzy. It came as no surprise when this went straight to Number 1 to add to his ever growing hit list, and again he keeps it very current-affairs with a song aimed at female empowerment accompanied by a great beat with a host of influential women in the video.
Album: J. Cole – KOD
J. Cole is one of the best rappers out there; his flow is always on point and his lyrics are intelligent and witty. J again proves that he doesn't need guest appearances on his music to succeed (the only guest artist is an alter-ego). With my dislike of mumble rapping, the diss track 1985 is a highlight – it caused a few feuds with those he called out, but he was just saying what most of us are thinking, which seems to be a theme across all of his work. This album is 42 minutes well spent.
Gus Hully - Senior Analyst
Single: Dynoro & Gigi D'Agostino – In My Mind
Absolutely loved this track from everybody's favourite Lithuanian producer. Total sound of the summer (aside from Three Lions, obviously).
Album: Alkaline Trio – Is This Thing Cursed?
First new album in five years and what a return to form for the Chicago pop punkers. Massive choruses all over the shop (Throw Me To The Lions) and a typical Alk3 ending of a melancholy acoustic number.
Gary McKee - Senior Brand & Digital Marketing Manager
Single: 5 Seconds Of Summer - Youngblood
I've never really paid much attention to 5SOS but this song grabbed me from the first listen. It lulls you in with its stripped back start then builds through the bridge to a thumping, insistent chorus that is filled with angst and needing.
Album: Kylie Minogue - Golden
When the phrase 'Kylie's going Country' emerged early in 2018, I was intrigued and perhaps a little worried, but hearing Golden, my mind was soon put to rest. This is Kylie doing Kylie but with country influences and it's one of her most cohesive albums to date. With Kylie having a hand in the writing of every song for the first time since in 1998's Impossible Princess album, it's nice to hear what she's got to say in a particularly poignant year for the singer who celebrated 30 years in the charts and her 50th birthday in 2018. It's an album full of single choices and highlights for me, include lead single Dancing, Raining Glitter and current single Music's Too Sad Without You with Jack Savoretti.
MORE: 50 golden chart facts about Kylie, the original pop princess
Helen Ainsley - Content and Brand Assistant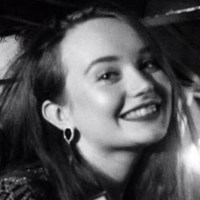 Single: The Japanese House – Follow My Girl
I don't think I can name a bad Japanese House song. Every offering from her is something new, very vibey and the songwriting and production is always great - it's no different with Follow My Girl. It's just a really lovely piece of music.
Album: Post Malone – Beerbongs and Bentleys
I was so glad when this album came out that it was full of great tunes. Post's older music didn't always click with me, so it was going to be hit or miss! The various genre influences throughout really make it for me – it's rocky and bluesy in places which I love. I'm not a big rap listener so this being my favourite album of the year is a bit of a curveball, but I guess that's testament to Post's ability to create accessible music. Also, Paranoid is a banger.
Justin Myers - Freelance Writer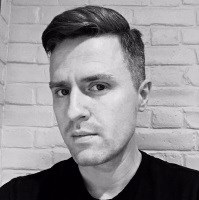 Single: Jennifer Lopez feat Cardi B – Dinero
It's not uncommon now to disregard popstars' efforts once they've been around for a couple of decades, as if anyone over 40 no longer has anything to offer, and you could forgive many a diva for losing heart and giving up altogether. Jennifer Lopez has had her ups and downs creatively, but hit the mark brilliantly with this infectious, incessant track.
Dedicated to the third most popular lyrical concept in pop after love and breakups – the cold hard cash – Dinero brings together two leading ladies for a cross-generational bop that acts as a companion piece to vintage glow-up anthem Jenny From The Block and Cardi's equally brilliant I Like It. There are some killer lines to enjoy along the way – "Ben and Andy on a double date, Grant just hit me, said he on the way" is a whip-smart shoutout to $100, $50 and $20 bills, and Cardi's "Two bad bitches that came from the Bronx, Cardi from the pole and Jenny from the block" is air-punch good. Welcome back, J-Lo!
Album: Tracey Thorn – Record
For those of us unwilling to give up on pop and disappear into back catalogues and nostalgia for the rest of our days, Tracey Thorn's excellent solo record was just the jolt we needed to remind us there was still room on the dance floor for us. Wistful, optimistic, urgent, political, and angry in all the right places, Record is the kind of album you could imagine Madonna making one day if she allowed herself a few moments of introspection, although I'm much happier Tracey made it first. Sophisticated pop, yes, but without a speck of snobbery or sanctimony; Record is celebratory and self-aware and, at just nine tracks, clever enough to leave you wanting more. So, y'know: more (please)! 
David Murray - Digital Commercial Lead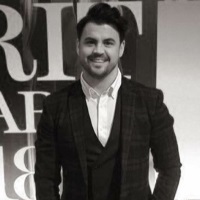 Single: Razorlight - Carry Yourself
If I'm honest, I wasn't expecting much from Razorlight in 2018, but with the release of Carry Yourself, I was transported back to the early Noughties, and the heyday of indie music! In my eyes, both the single, and album were massively underrated. I'm hoping for a 2019 indie revival!
Album: Idles - Joy as an Act of Resistance
After seeing the band perform at the end of 2017 in Shoreditch, and being absolutely mesmerised by their on-stage presence, passion and energy, I prayed their follow-up album would do big things! I bought the album on vinyl, sat down with a glass of red, and was absolutely blown away! To top things off, the album entered the Official Albums Chart at Number 5, and was/is so different to anything in the charts currently. Idles have delivered, for me, the only album I can truly relate to in 2018.
Nik Sharma - Operations Assistant