What has been the UK's most trusted weekly playlist since its launch in 1952 - the Official Singles Chart - is now available officially on streaming services for the first time! 
As of today (March 6), you'll be able to listen and subscribe to Official Charts on Spotify, Deezer, Apple Music and Napster, where you'll discover a selection of playlists - from the biggest tracks of the week, to future hits, retro gems and other curiosities, all powered entirely by exclusive Official Charts data.
Essentially, this means by subscribing to Official Charts on your favourite service and following our playlists, you'll be able to spin the Official Top 40 and more through your phone, tablet, or desktop, with the playlist refreshing automatically every week. Don't say we don't spoil you.
As well as the Official Singles Chart, you can also follow our Official Trending Chart. Updated every Tuesday, the Top 20 list is compiled of the freshest tunes that are starting to make a big impact in the UK.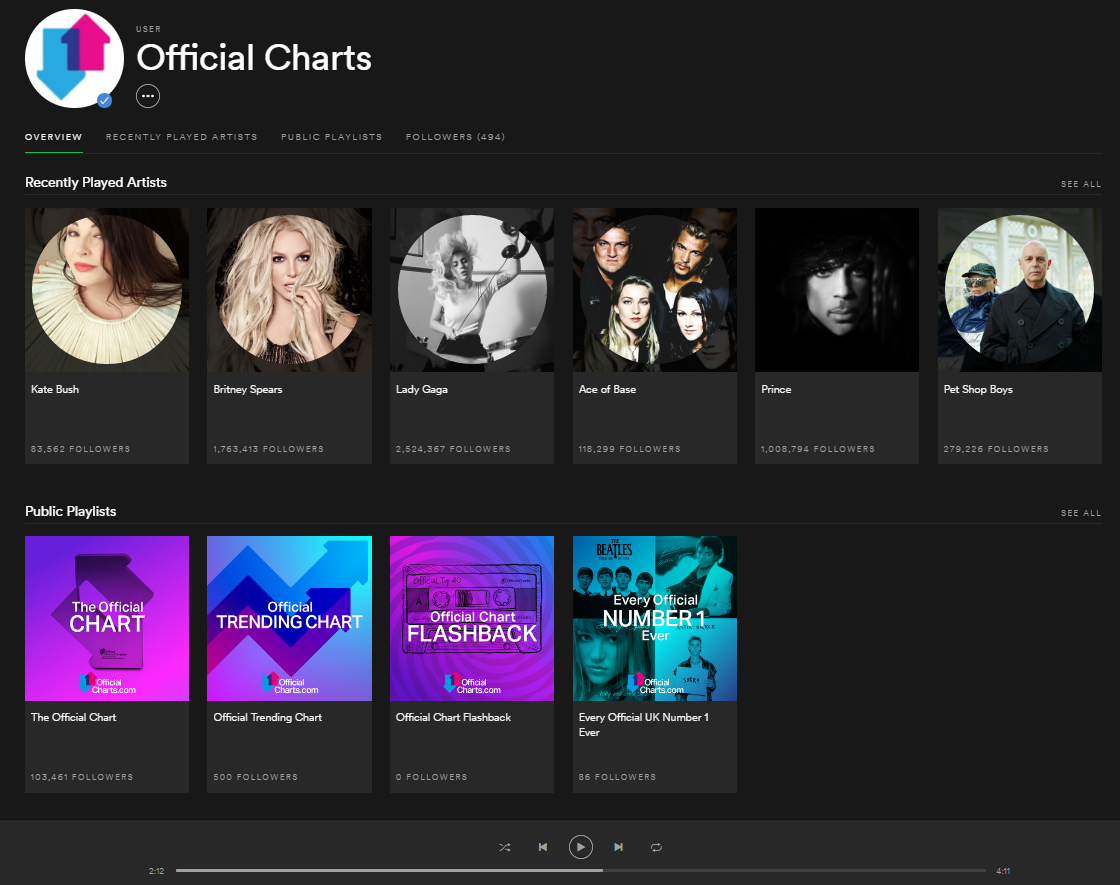 MORE: Look back through every Number 1 on the Official Trending Chart
The launch of Official Charts on streaming services coincides with the first birthday of the Official Trending Chart, which as you can read more about here, has proven incredibly accurate when it comes to predicting future hits on the chart. The Trending Chart is now being made available in more places than ever before, both on streaming platforms and a dedicated show on MTV.
If, like us, you enjoy a regular fix of nostalgia, every Thursday we'll be posting a new Official Chart Flashback playlist, taking you back in time to the Top 40 on this week in history. For launch week we've gone back to 1996 when Oasis stormed to Number 1 with Don't Look Back In Anger, while there were also entries from Babylon Zoo, Celine Dion, Joan Osborne, East 17, Mariah, and er, John Alford, yes, he of London's Burning fame. For those who were around for it, it's a brilliant chart. 
Plus, could this be the most mammoth playlist of all time?  If you're looking for the history of pop music in one unmissable playlist, check out our Every Official Number 1 Ever playlist. A whopping 1,300 songs and over 78 hours long, all in chronological order, starting at Al Martino's 1952 hit Here In My Heart, through to (currently) Ed Sheeran's Shape Of You. Not bad, right? 
Subscribe to Official Charts on your favourite streaming service by clicking the Spotify, Deezer, Apple Music and Napster logos below. Plus, check out our competition at the bottom of the page for a chance to win a 12-month premium subscription . Enjoy!




MORE: Check out the latest Top 100 Official Audio Streaming Chart