When she made her chart debut in 2006, Lily Allen was certainly a breath of fresh air. She was frank but friendly, cheeky but lovable and, most excitingly, very much not media-trained. She spoke her mind.
Following her first big hit Smile and debut album Alright Still, all eyes were on Lily to see what she'd do next. The signature look of prom dress and trainers might have been ditched, but Lily didn't disappoint musically, storming back with The Fear, a cautionary and strangely prophetic tale of fame and fortune –  securing her second Number 1 single into the bargain. Look back at all Lily Allen's full UK chart history here.
The Fear went straight in at the top this week in 2009 with opening week sales of 83,367 and stayed there for a month, thanks in part perhaps to its colourful, tongue-in-cheek video and the general relief that Lily's early success hadn't been a fluke – plenty of acts who'd appeared at the same time as her had already evaporated.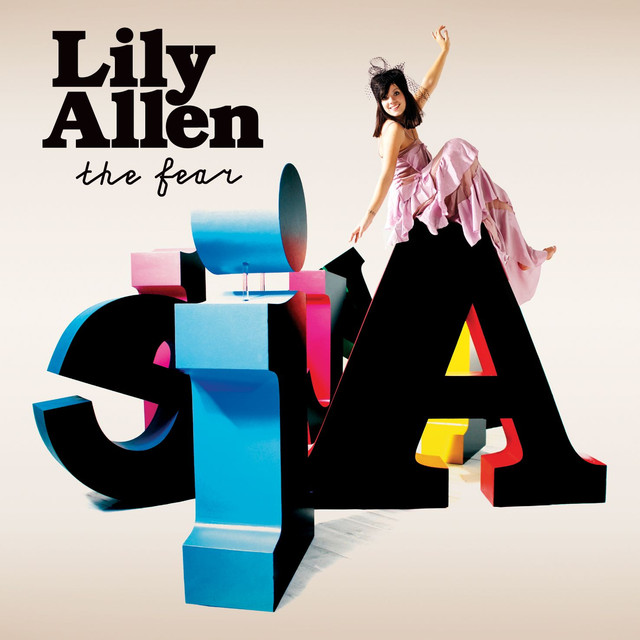 The track was eventually knocked off the top by Kelly Clarkson's mighty My Life Would Suck Without  You; and three big climbers saw it pushed down to Number 5 that week, behind Taylor Swift's Love Story (2), Lady Gaga's Poker Face (3) and TI's Dead And Gone ft. Justin Timberlake (4). 
The Fear has sold 580,000 copies and notched up seven million streams since we started counting in 2014. Lily went on to score a third Number 1 single four years later - her cover of Keane's Somewhere Only We Know went to the top in November 2013. 
Elsewhere in the Top 40, former Mis-Teeq rapper and Strictly Come Dancing judge Alesha Dixon broke the Top 10 with Breathe Slow, and there were climbs for Jason Mraz's I'm Yours (11), Britney Spears' Circus (13), and Jordin Sparks' toe-tapper One Step at a Time.
New Top 40 entries farther down the chart came from Shontelle's debut single T-Shirt (25), The Fray's You Found Me (35), and Pussycat Dolls' second single from their Doll Domination album, Whatcha Think About That (36).
Listen to the UK Top 40 from this week in 2009 on our streaming channels! Subscribe to our weekly Flashback playlist on Spotify, Deezer, Apple Music: