The pressure was on for Scissor Sisters' second album. Their self-titled debut from 2004 was a slow burner that became a surprise hit and finished as the UK's biggest album of that year, with 1.6 million copies sold. So, how were they going to follow it up? 
The band's answer was I Don't Feel Like Dancin', a song that dialled up the camp and cartoonish of their debut up to 100. Don't feel like dancin', dancin', even if I find nothin' better to do" they sing over the stuffed-to-the-brim chorus that sounds part Bee Gees era disco, part line-dancing anthem. And if that wasn't enough, the song was co-written by Elton John, who also provides the piano.
The result was their first Number 1 on the Official UK Singles Chart 11 years ago this week, shifting  67,000 copies that week. It wasn't an instant hit though; debuting at Number 4 on its first week before knocking Justin Timberlake's Sexyback to take the top spot the following week.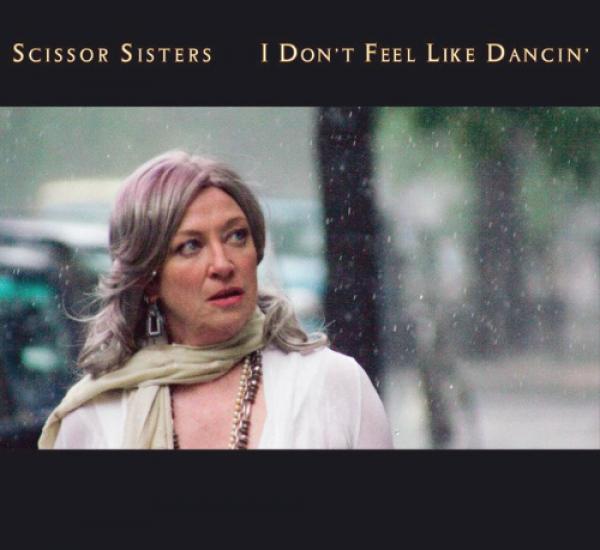 Thought provoking artwork. We think. 
It spent four weeks at the summit, holding off competition from The Killers' When You Were Young and Fergie's London Bridge before eventually being knocked off by Razorlight's America. To date, I Don't Feel Like Dancin' has sold 625,000 copies in the UK and notched up 7.7 million plays on streaming services. And it still gets some love 11 years on: last week it was downloaded 64 time and racked up just over 81,000 plays in the UK. 
The track helped send their second album, Ta-Dah to Number 1 on the Official Albums Chart, but Dancin' was to be the biggest spin-off from the collection - follow up Land Of A Thousand Words reached Number 19, while She's My Man topped out at 29.  
Elsewhere on the Official Singles Chart that week, Robbie Williams landed his 24th solo Top 10 with Rudebox at 4, and Fame Academy finalist Lemar reached Number 7 with It's Not That Easy.
Further down, Jamelia debuted at 28 with Something About You, a song that would go on to peak at 9, and funky-house number Lucy by dance outfit Jealousy was new at at 30, and New York band The Rapture landed their biggest UK hit with Get Myself Into It at 36. 
Listen to the UK Top 40 from this week in 2006 on our streaming channels! Subscribe to our weekly Flashback playlist on Spotify, Deezer, Apple Music or click the image below: