In October 1997, Danish-Norwegian Europoppers Aqua claimed their first-ever UK Number 1 single with Barbie Girl. Spending four weeks at the top spot, and a total of 27 weeks on the chart, most had assumed (or possibly hoped) René Dif, Lene Nystrøm, Søren Rasted and Claus Norreen were one-hit wonders. Surely they were destined for the pop graveyard alongside Teletubbies, Partners in Kryme and the like?
Well, not quite.
On February 2 1998, Aqua found themselves back at the summit with follow-up Doctor Jones; ending Usher's one-week reign with You Make Me Wanna....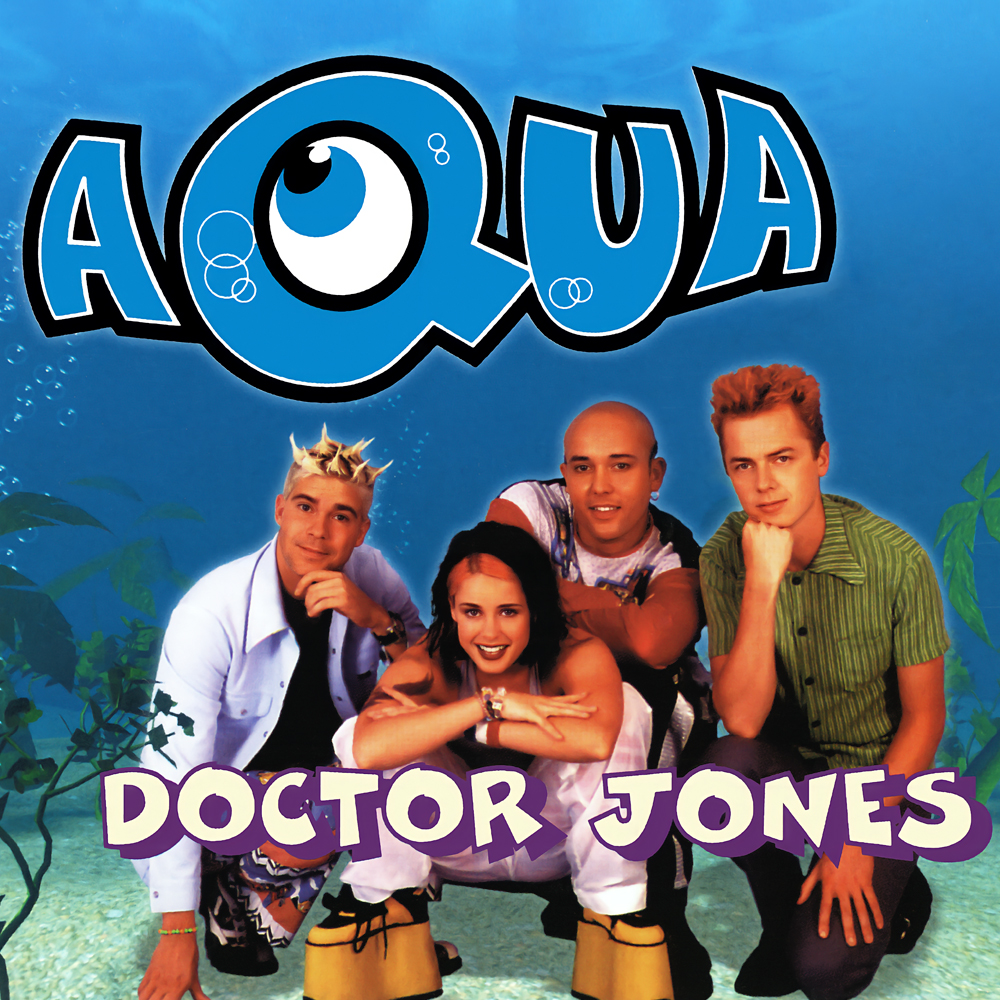 The fourth single lifted from Aqua's debut album Aquarius, Doctor Jones debuted at Number 1; beating Will Smith's Gettin' Jiggy Wit It (Number 3) and Aaron Carter's Crazy Little Party Girl (Number 7) as the week's highest new entry.
To date, Doctor Jones has shifted in excess of 779,000 UK chart units - including over 590,000 physical sales and just shy of 17 million UK streams.
Deserved.
You can catch Aqua performing their biggest hits at Mighty Hoopla Festival 2023, taking place at London's Brockwell Park on Saturday 3 and Sunday 4 June. More info here.
Elsewhere in the Top 20 this week in '98, All Saints' former Number 1 smash Never Ever slipped two spots (4), while Saint Etienne were a brand-new entry with Sylvie (12). CeCe Peniston's cover of Somebody Else's Guy also impacted the Official Singles Chart (13), as did Puff Daddy & The Family's It's All About The Benjamins (18).
Aqua's enduring Barbie Girl also spent its 16th week inside the UK Top 40, down three spots (34).
Listen to the UK Top 40 from this week in 1998 on Spotify below. Also available on Apple Music | Deezer 
Article image: Shutterstock.