It's fair to say that when Siobhan Fahey left Bananarama, expectations of any solo project she might have planned were not high.
The singer parted ways with the group in 1988 after a row over pizza (!) and becoming frustrated with the musical direction they were headed, famously telling their chief producer Pete Waterman they wouldn't sing songs with the word 'love' in the title. When she did return just a year later, few expected it to be one of the boldest revolutions in pop.
Teaming up with US singer-songwriter Marcella Detroit (although originally conceived as a Siobhan solo project), the pair formed Shakespears Sister, a band whose dark-but-danceable goth-pop couldn't have been further from Bananarama's brand of bold and unpolished sass. 
The duo's big breakout hit arrived 26 years ago this week, when Stay had climbed its way to Number 1 on the Official Singles Chart, knocking Wet Wet Wet's Goodnight Girl off the summit after a five-week ascent. The single stayed there for eight weeks - a record for a UK girl band - and, unsurprisingly, became the fourth biggest selling single that year.
Stay went on to become a hit across the globe, reaching Number 4 on American's Billboard Hot 100 and spending six weeks at the top in Siobhan's native Ireland. The accompanying music video, directed by Sophie Muller and inspired by 1950 sci-fi film Cat Women Of The Moon, won Best Video at the BRITs and was brilliantly spoofed by French & Saunders.
Shortly after Stay's success, Marcella left the group and Siobhan continued solo. Look back at Shakespears Sister's complete Official UK Chart history here.

Elsewhere in the Official Singles Chart Top 40 this week in 1992, Michael Jackson's Remember The Time reached its Number 3 peak, and a re-release of The Temptations' 1964 hit My Girl was back in the Top 10 after featuring on the 1991 film of the same name starring Macaulay Culkin and Anna Chlumsky. 
US singer Shanice landed her breakthrough hit with I Love Your Smile, new at Number 7, while outside the Top 10 there were new entries for Bryan Adams, Tears For Fears and Massive Attack.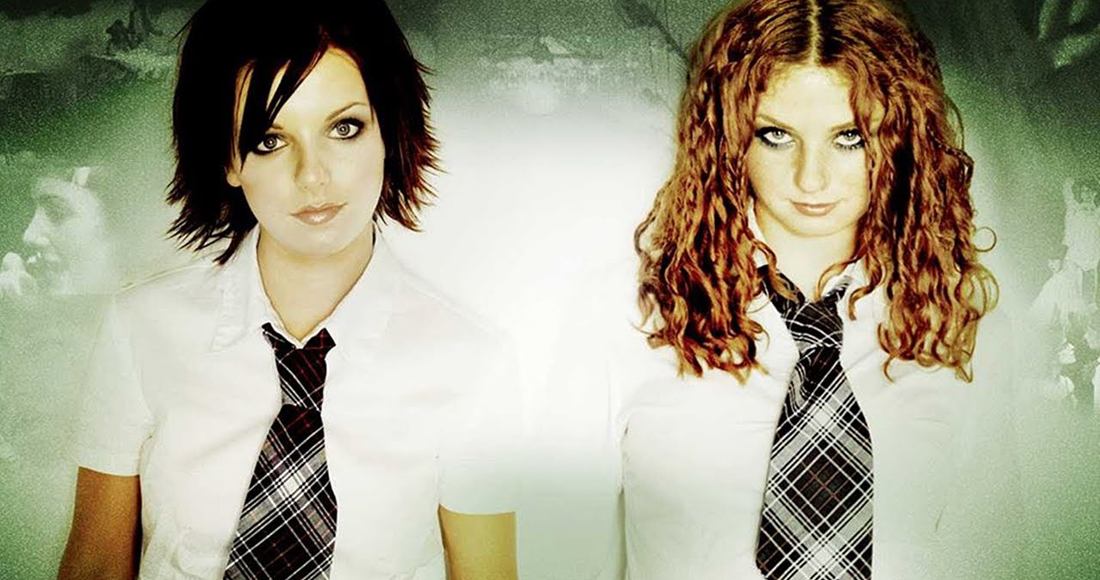 Perhaps the biggest pop phenomenon and marketing masterstroke since the Spice Girls' peak in the mid-Nineties, t.A.T.u had the press eating out of their hands when they launched their pop career in 2003 with the global smash All the Things She Said.
Lena Katina and Yulia Volkova were not your average popstars. The fact they were from Russia was unusual enough for an act getting to Number 1 in the UK, but they had plenty of other tricks up their sleeves to make sure you never forgot them.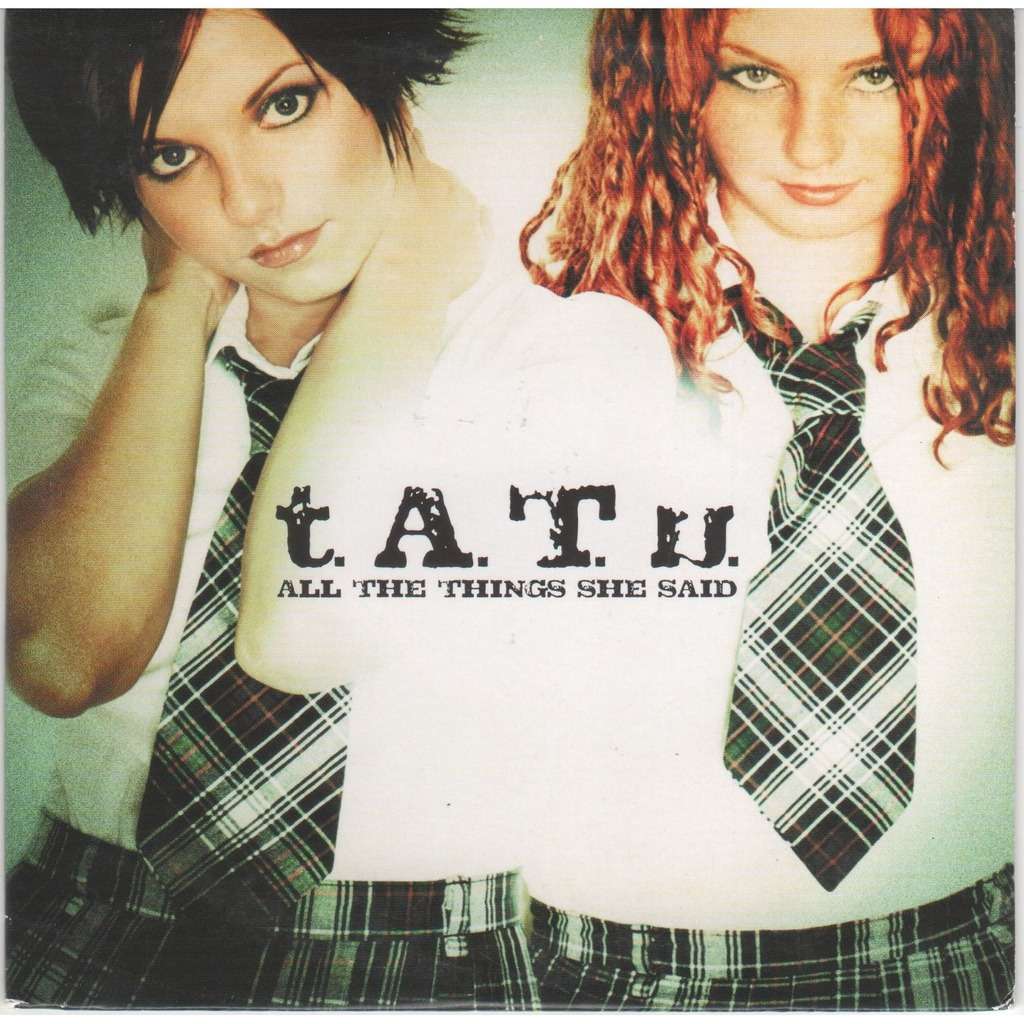 For a start, they were pretty fond of dressing up in school uniforms, which perhaps would struggle to pass the ick factor in 2018 and their gimmick – which they said wasn't a gimmick – was that they were prone to snogging each other, usually only when a camera was pointed at them, of course. Despite many popstars of the day, and indeed now, were gay or bisexual, very open expressions of same-sex love and rejections of heterosexual norms were quite rare, so the duo understandably attracted a lot of attention.
But a gimmick is nothing without a decent tune, and luckily there was much more to t.A.T.u than locking lips. All The Things She Said was an unforgettable monster hit, shifting 90,000 copies during its first week at the top.
The track, which enjoyed a month-long run at Number 1 on the Official Singles Chart, has 529,000 combined sales to its name, including 6.7 streams since 2014. A handful of you are still very much into it; last week 55 people in the UK downloaded it, according to Official Charts Company data.
t.A.T.u's dominance was short-lived in the UK, but they did manage to land two more Top 10 singles before the marketing schtick unravelled and things fizzled out in 2006. Look back at all t.A.T.u's full UK chart history here.
Still, t.A.T.u's success that week was at the expense of former Destiny's Child star Kelly Rowland and Stole, her first single as a solo artist – aside from her guest spot on Number 1 Dilemma with Nelly – which had to settle for Number 2 that week.
Elsewhere in the Top 40 15 years ago this week, Fame Academy winner David Sneddon was pushed down to 3 with his debut single Stop Living The Lie, and US rapper and actor Cam'Ron scored what was to be his highest charting single in the UK with Hey Ma at 8.
Further down, there were also new entries from Kelly Osbourne(!) (12), Beenie Man (13), Busta Rhymes (16), Supergrass (22), and Blackstreet (37).
Listen to the UK Top 40 from this week in 1992 on our streaming channels! Subscribe to our weekly Flashback playlist on Spotify, Deezer, Apple Music: