Looking back at 1996, you'd perhaps expect the all-conquering Spice Girls to claim the year's best-selling single with their debut Wannabe - but there was one song that proved even more popular that year.
The Fugees' Killing Me Softly was a runaway hit in 1996 and, after five weeks at Number 1 on the Official Singles Chart, finished as the UK's top seller of the year with 1.17m sales (compared to 1.16m for Wannabe).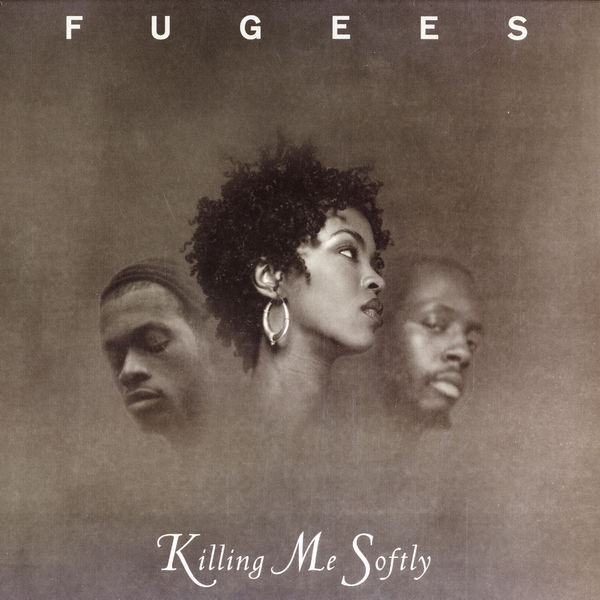 The hip-hop trio formed in South Orange, New Jersey in 1992, consisting of Lauryn Hill, Wyclef Jean and Pras Michel. They originally named themselves Refugee Camp but had trimmed the name down by the time they released their 1994 debut album, Blunted On Reality. The record was well received and had moderate sales - enough to build considerable anticipation around their second record, The Score. 
The album's first single, Fu-Gee-La, reached Number 21 in April, but it was the follow-up, Killing Me Softly, that sent them stratospheric. In fact, the track was so popular with the British public that the group's label Sony Music had to fly in extra stock from The Netherlands to meet demand, after shifting 484,000 copies in its first three weeks. 
Killing Me Softly spent the first of five non-consecutive weeks at Number 1 on June 2, replacing Three Lions by Baddiel, Skinner & Lightning Seeds. The track topped the charts in most countries, except their US homeland, where it peaked at Number 2. In 1997 it won a Grammy for Best R&B Performance by a Duo or Group with Vocal.
The Fugees' stripped-down adaptation of Killing Me Softly - led by Lauryn's golden, emotionally-raw voice - was based on Roberta Flack's version of the track, itself a huge hit in 1973. The track also added a sample from A Tribe Called Quest's 1990 album track Bonita Applebum - which in itself originated from 1967's Memory Band by Chicago psychedelic soul group Rotary Connection.  
Prior to The Fugees' version, Killing Me Softly had been covered by several big names, including The Jackson 5, Carole King and Luther Vandross. The original version was written and released by Lori Lieberman in 1972, though it failed to chart. 
However, it's The Fugees' cover that is the best-selling, with 1.38 million pure sales (1.71m when streaming equivalent sales are factored in), placing it as the UK's 46th best-selling single of all time.
The group swiftly followed Killing Me Softly with another chart-topper - Ready Or Not hit the top spot three months later. Two more hits, No Woman No Cry and Rumble In The Jungle, followed shortly after, before the group disbanded to venture into solo projects. View Fugees' complete Official UK Chart history here.
See what else was in the Official Singles Chart Top 100 from this week in 1996, including new entries from Ocean Colour Scene, Livin' Joy and D'Angelo. 
Listen to the Official Singles Chart Top 40 from this week in 2005 below, or here on Deezer.