Ten years ago Coldplay dethroned the Military Wives from their Christmas tenure at the top and scored their second Number 1 single with Paradise.
The tale of how Paradise got to Number 1 began when in September 2011, ahead of the release of their fifth album Mylo Xyloto, it was released as an enticement. Due to the rules as to what was eligible for the Official Chart back then, as Paradise was used as an 'instant grat' (ie: a lure for people to pre-order the album on iTunes) it wasn't allowed to chart in its own right.
However, following the release of the album at the end of October – which became the band's fifth Official Album Chart Number 1, in fact Coldplay have a full house of each of their albums reaching Number 1, up to and including 2021's Music Of The Spheres – the song was then allowed to chart first entering at 14 and then after a whopping ten weeks, it finally made Number 1 in the first week of 2012.
Paradise very nearly wasn't a Coldplay song though, as in 2010 the producers of The X Factor originally approached Chris Martin to write a winner's song for the seventh series of the show in 2010. Chris had penned Paradise – you can almost imagine Matt Cardle belting it out with pyrotechnics going mad behind him – but Coldplay drummer Will Champion had other ideas and convinced Chris to keep it for the band's album instead.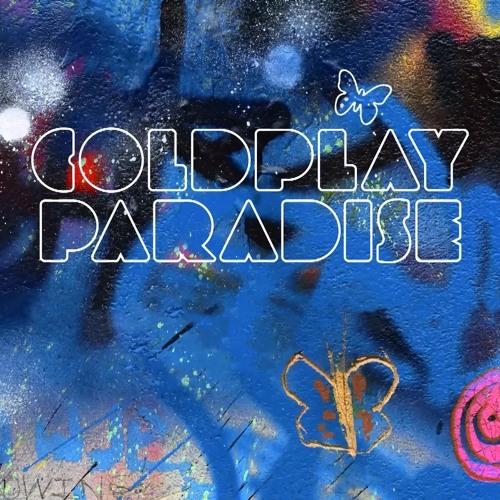 Paradise was Coldplay's second Number 1 following 2008's Viva La Vida, and the band's only million-seller download-wise with chart sales now totalling at 1.69 million. It's the band's fourth biggest song on the Official Chart, beneath their Chainsmokers collaboration Something Just Like This, Viva La Vida and Fix You.
The rest of the chart that week saw several movers due to the post-Christmas clearout, with a lot of songs climbing back up the chart.
At Number 2 was Olly Murs' previous chart-topper Dance With Me Tonight, and up to Number 3 was Flo-Rida with Good Feeling which would climb to Number 1 the next week to become the rapper's fourth of five pole position hits. Military Wives' Christmas Number 1 Wherever You Are was down from 1 to 4, and the Top Five was rounded off by a rebounding Rihanna and Calvin Harris with their banger We Found Love.
Elsewhere, Little Mix's debut Cannonball was on the slide from 2 to 6, The hotly tipped Ed Sheeran was on only his third Top Ten song with Lego House climbing back up to 7 from 14. Labrinth and Tinie (back when his showbiz surname was) Tempah's Earthquake back up to 8; LMFAO's million-selling Sexy And I Know It bounced back into the Top Ten at 9, and Rizzle Kicks' Mama Do The Hump was at 10, en route to its chart peak of 2 a few weeks later.