20 years ago, it was a bittersweet victory for Aaliyah's More Than A Woman when it became her first and only UK Number 1.
The song had first appeared on her eponymous third album, which was released in July 2001, and became her highest-charting album on the Official Albums Chart on the back of the success of More Than A Woman, climbing up to Number 5.
Aaliyah, or the red album as it was occasionally known, had taken three years to complete as Aaliyah was focusing on her film career. Work began in 1998 and three tracks were completed with Timbaland ahead of her filming Romeo Must Die. Once that was out of the way, the plan was to finish it in Australia before the end of 2000, with her recording in the evenings while filming Queen Of The Damned during the day.
A modern classic, Aaliyah saw contributions from Timbaland, Missy Elliott and Tank among others, and Aaliyah had also hoped to work with Nine Inch Nails' Trent Reznor however they were unable to coordinate schedules. The album also featured the singles I Care 4 U and We Need A Resolution, and the European release added her 2000 banger Try Again as a bonus track.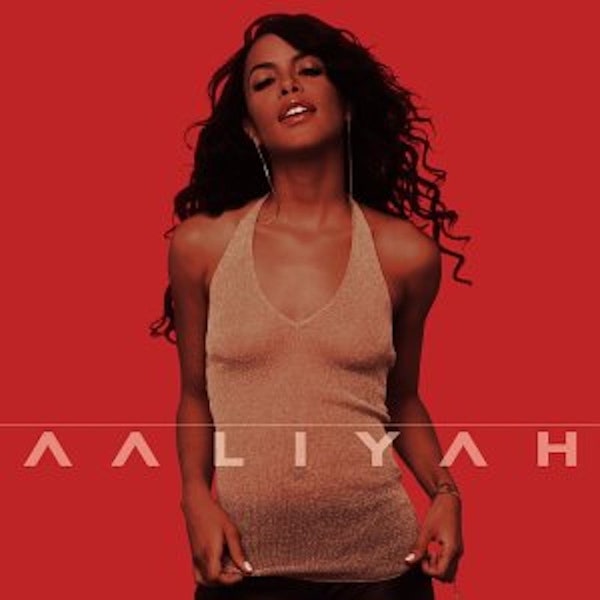 The video to More Than A Woman was filmed in Los Angeles, and was the last one completed by Aaliyah before she headed to the Bahamas to record a promo for Rock The Boat.
Sadly, that trip ended in tragedy when the plane that Aaliyah and her entourage were travelling to Florida in crashed killing everyone onboard. The Cessna aircraft had a limit of only seven passengers – there were eight onboard plus the pilot – and was overloaded by Aaliyah and her team as well as their luggage and equipment. During the investigation into the crash, it transpired that the pilot also did not have the requisite license to fly the plane, and had faked several documents.
Aaliyah's Rock The Boat followed More Than A Woman into the chart reaching Number 12 that May, and 2022 should see a flurry of activity with the Aaliyah catalogue as her albums are due for reissue, plus the release of a posthumous set called Unstoppable, which was previewed by a song called Poison with The Weeknd at the end of 2021.
MORE: 100 Songs turning 20 in 2022
The Top 10 that week saw a lot of moving and shaking, with a brace of new songs entering to further break up the post-Christmas lull. Australian act Puretone's drum'n'bass banger Addicted To Bass had shot up to Number 2 from 68; the previous week's Number 1 Gotta Get Thru This by Daniel Bedingfield slipped to 3; Bad Intentions by Dr Dre Ft. Knoc-Turn'al was new at 4, and The Whistle Song by DJ Alligator Project entered at Number 5.
Goldtrix Ft. Andrea Brown's scorcher It's Love (Trippin') was new at Number 6; Sophie Ellis-Bextor's Murder On The Dancefloor slid down from 2 to 7; So Solid Crew's Haters was in at 8; Lange Ft. Skye's Drifting Away flew in at 9 and the Top Ten was rounded off by Stereophonics' Handbags and Gladrags dropping from 3 to 10.
A chart first was created a week later when More Than A Woman was knocked off the top by a reissue of George Harrison's My Sweet Lord, becoming the first time that a posthumous Number 1 had been replaced by another.
Listen to the UK Top 40 from this week in 2002 on Spotify below. Also available on
 

Apple Music

 

| Deezer