19 years after it smashed its way to Number 1 and into the record books, Oasis' classic third album once again reigns supreme. Be Here Now, reissued soon after the release of documentary Supersonic, which charts the early days of the band's success, is this week's best-selling vinyl album.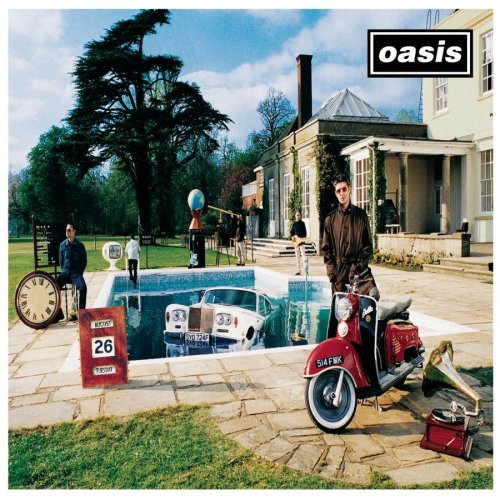 On original release in 1997, Be Here Now broke the chart record for highest first-week sales, shifting 695,761 copies despite only going on sale on a Thursday, a mere three full days before the chart was compiled.
The sales figures may not be as lofty as 1997, but Be Here Now is in good company, with an array of classic albums entering the Top 10.
MORE: Oasis' Official Top 20 biggest selling songs
Kings of Leon's brand new set WALLS is new at 2 but right behind it comes two more iconic album reissues, both from Madonna. True Blue, which celebrated its 30th anniversary this year, is at 3, while Like A Prayer, which topped the charts in 1989, is at Number 4.
Pink Floyd's Wish You Were Here goes in at 5, and Frankie Goes To Hollywood's debut Welcome To The Pleasuredome, originally released in 1984, is at 8. The appetite for material for the late, great David Bowie continues – the vinyl release of Bowie at the Beeb is new at 9.
Relive every Number 1 album of 2016 so far in our gallery: