"Dónde está el hombre con fuego en la sangre?" chanted Geri Halliwell at the start of her second solo single Mi Chico Latino. "Where is the man with fire in his blood?" was quite a timely question – Geri's first solo outing, the amazing Look At Me, had just missed out on the top spot, and it was clear its follow-up needed to have an extra kick.
And kick it did. Mi Chico Latino came at the tail-end of a summery Latin pop explosion. Ricky Martin had been ruling the radio and the charts with Livin' La Vida Loca, Enrique Iglesias was showing us his best vest muscles for the first time, and Jennifer Lopez was making the move from Hollywood leading lady to bonafide popstar.
Taking its cue from Madonna's masterpiece La Isla Bonita, half-Spanish Geri's dreamy love letter to a man she was yet to meet had all the ingredients to be a Number 1 single, and went straight in at the top this week in 1999, shunting Westlife's If I Let You Go.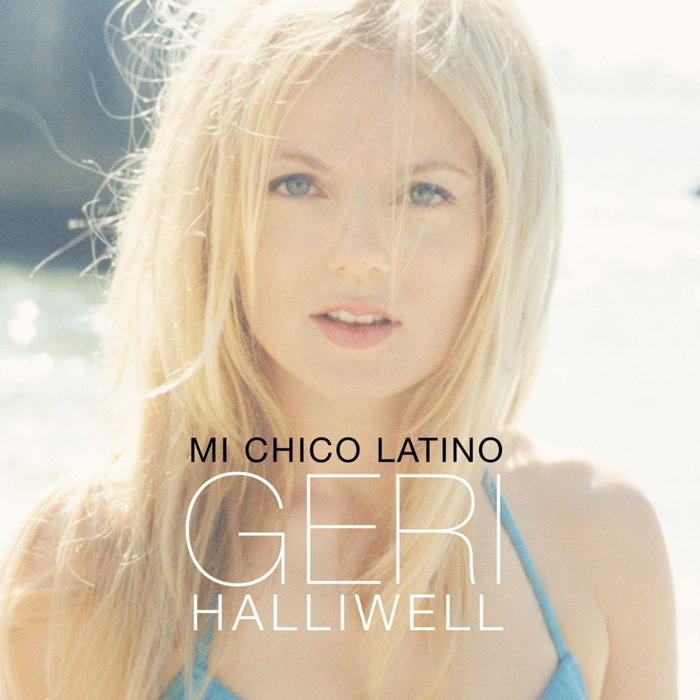 It was the first of four chart-topping singles for the former Spice Girl. She'd have four in a row with Mi Chico Latino, Lift Me Up (which beat her Spice bandmate Emma Bunton to Number 1), Bag It Up and It's Raining Men. But which one does she love the most? "It is hard to choose which is my favourite," Geri told us, clearly not wanting to upset any of her chart-toppers. "I'm incredibly grateful for my success, especially when I wrote those songs – they are a piece of me so it's amazing people connect with them!"
Scoring those four Number 1s gave Geri her very own Official Chart record – she had the most chart-toppers by a British female solo act. She held on to the feat for 14 years.
But how did it feel to be a record-breaker, and was she gutted to lose it? "I'd never really thought about it intently, but I really admire great female artists so it feels good to be in such great company," says Geri. "I love it when there's a positive message: inspiring a younger generation, anything is possible. That's the kind of music an artist strives to make." Very diplomatic – you can see why she was made a UN ambassador, can't you?
Mi Chico Latino sold 132,000 copies in its opening week to take the top spot. It stayed there for just one week, before novelty summer hit Mambo No. 5 from Lou Bega took up residency at the top. To date, Mi Chico Latino has 391,500 chart sales, mostly made up of physical sales (373,000).
Elsewhere in the Official Singles Chart 20 years ago this week, Scottish pop rockers Texas scores an eighth Top 10 with Summer Son at Number 5, US trio TLC landed at Number 6 with Unpretty and short lived girl band Hepburn were new in the Top 20 with their second single Bugs. 
Listen to the UK Top 40 from this week in 1999 on Spotify below. Listen on Deezer here.