A new Elvis Presley album with the Royal Philharmonic Orchestra has bee announced. 
Elvis Presley - Christmas with Elvis and The Royal Philharmonic Orchestra will be released on October 6 via RCA Records and Legacy Recordings and includes his classic hits and covers Blue Christmas, Winter Wonderland, Silent Night and The First Noel.
The album brings together the legend's yuletide performances from his 1957 Christmas Album and Elvis Sings the Wonderful World of Christmas from 1971, re-imagined with new arrangements performed by the Royal Philharmonic Orchestra.
A deluxe edition of the album, containing four bonus tracks (new symphonic versions of material from Elvis' Peace In The Valley EP) will follow shortly after November 24.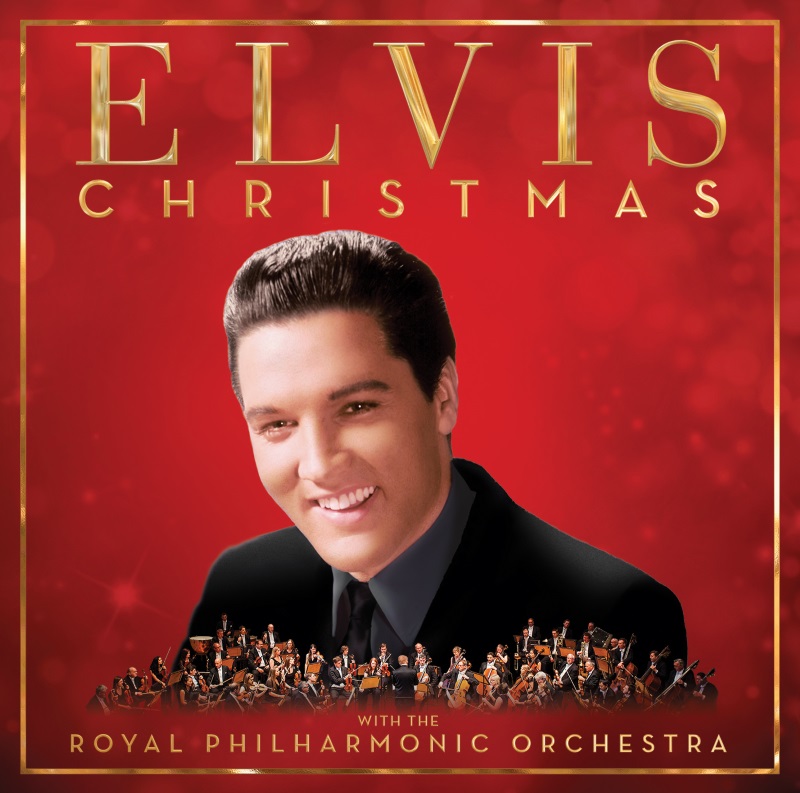 It's the third album of orchestral re-workings of tracks performed by Elvis, following 2016's The Wonder Of You and 2015's If I Can Dream, the latter of which has sold over 1.1 million copies. Both reached Number 1 on the Official Albums Chart. 
If Christmas with Elvis follows suit, his UK chart record of holding the most chart-toppers for a solo male artist will be further extended to 14. 
Priscilla Presley, executive producer of the album, said in a statement: "I hope you'll enjoy this new Christmas album. The songs chosen were songs that Elvis was particularly fond of and it seemed quite fitting to have the Royal Philharmonic Orchestra once again accompanying him at this very special time of year. I'm positive he would be smiling if this opportunity came up in his lifetime and that this album would definitely be in the making."
Songs from Christmas with Elvis will feature in his upcoming UK tour this November, which runs between November 23 - 30. Meanwhile, a new exhibition of the icon's artefacts from the Graceland archives opens at  London's O2 arena on November 3.  
MORE: Get the Official Charts news and features straight to your inbox with The Official Word newsletter
Christmas with Elvis and The Royal Philharmonic Orchestra track listing
1. Santa Claus Is Back In Town
2. White Christmas
3. Here Comes Santa Claus (Right Down Santa Claus Lane)
4. Merry Christmas Baby
5. Blue Christmas
6. I'll Be Home For Christmas
7. Winter Wonderland
8. Santa Bring My Baby Back (To Me)
9. Silver Bells
10. Oh Little Town Of Bethlehem
11. O Come, All Ye Faithful
12. The First Noel
13. Silent Night
Deluxe edition tracks (The Peace In The Valley EP)
14. (There'll Be) Peace In The Valley (For Me)
15. I Believe
16. Take My Hand, Precious Lord
17. It Is No Secret (What God Can Do)