Once upon a time, artists releasing Christmas albums was very much a US thing. It started the pre-rock era, when Frank Sinatra, Bing Crosby, Ella Fitzgerald and Jim Reeves were the big hitters, and then through the generations everyone was at it – Elvis Presley, Phil Spector, Dolly Parton, Destiny's Child, Christina Aguilera onwards.
By comparison, UK acts had stuck primarily to Christmas singles, with only a few such as Cliff Richard or Elaine Paige going down the full-length route. Now, in the last decade, UK acts have been playing catch-up with Robbie Williams, Saint Etienne, Tracey Thorn, honorary Brit Kylie and more entering into the spirit of an album of yuletide bops, and now the schedules from September onwards are increasingly festive.
Here at Official Charts, we've rounded up some of the new and new-ish (updated for 2021) entries into the advent event vying to become family favourites.
Gary Barlow – The Dream of Christmas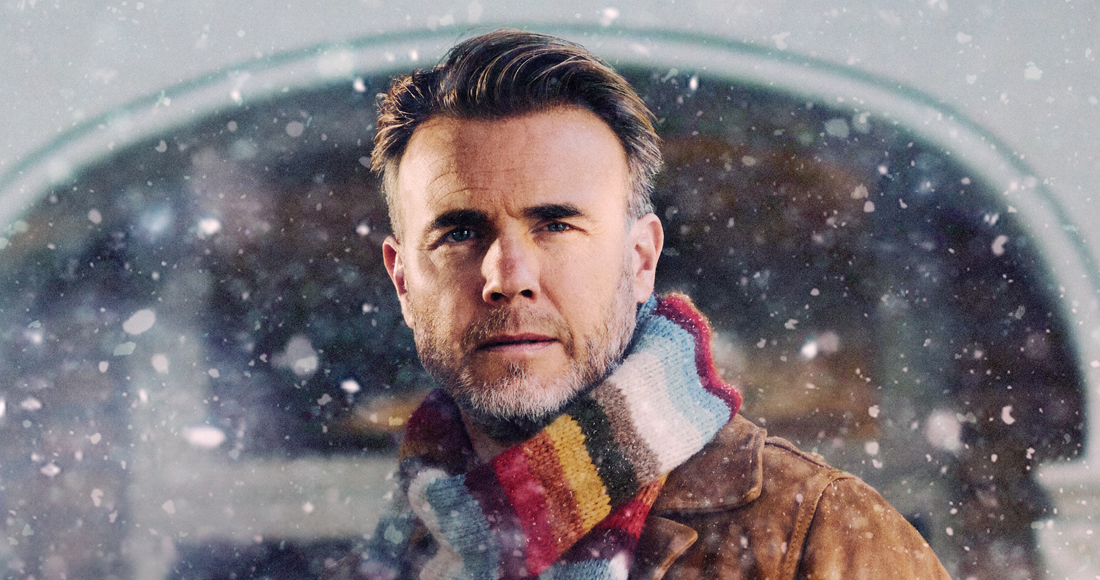 It's a bit of a surprise after 30 years into a pop career that Gary has only just got around to making a Christmas album. Possibly prompted by the success of Robbie's 2019 Official Albums Chart Number 1 The Christmas Present, Gary has taken matters into his own hands and assembled The Dream of Christmas in order to cheer everyone up. Claims Gazza: "(last year) was a really hard Christmas for so many because of the scenario we all found ourselves in. So to try and make things a bit special, I started writing these songs."
He's called on a few friends too, such as Sheridan Smith on the album's big single How Christmas Is Supposed To Be, plus Aled Jones, Puppini Sisters and Sheku Kanneh-Mason on a mix of new songs and old. If it follows the form of previous solo albums, it could become his fourth Number 1 following last year's Music Played By Humans.
Kelly Clarkson – When Christmas Comes Around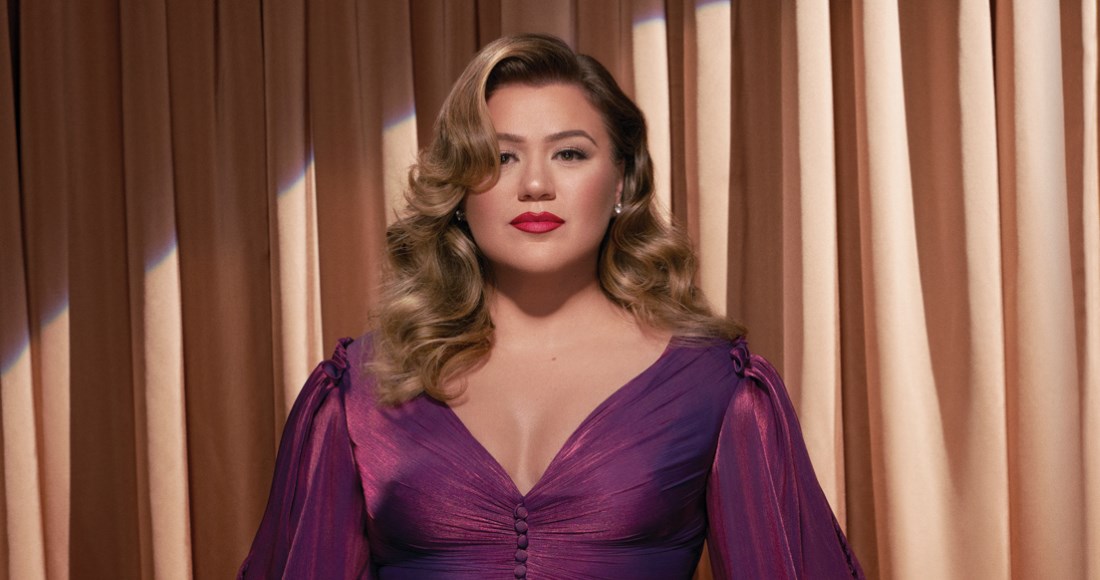 No such messing around with Kelly Clarkson, as When Christmas Comes Around marks her second foray into the festive pop market following 2013's Wrapped In Red.
While over in the UK, punters haven't been too fussed about Wrapped In Red as a whole – preferring the single Underneath The Tree, which reached an Official Singles Chart high of Number 15 last year and clocking 84 million streams to date.
When Christmas Comes Around has a lot going for it, with a brace of originals such as Christmas Isn't Canceled (Just You); duets with Ariana Grande on Santa, Can't You Hear Me and with Chris Stapleton on Glow, Kelly has also reworked Wham!'s Last Christmas into a jazzy number, plus Rockin' Around The Christmas Tree and Santa Baby.
Norah Jones – I Dream Of Christmas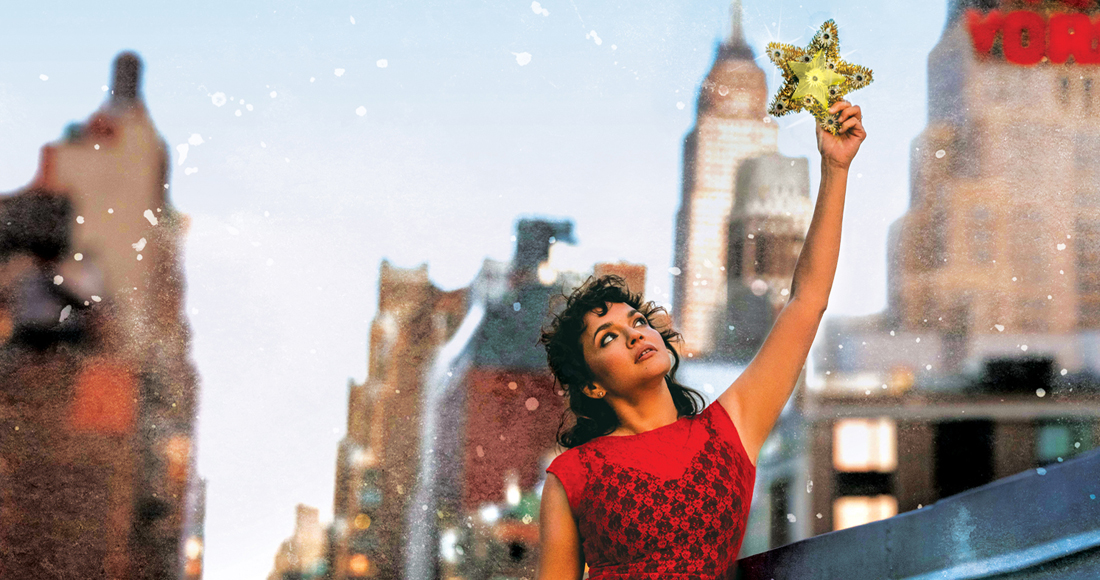 A welcome addition to the Christmas canon this year comes from Norah Jones and her I Dream Of Christmas, of which she says the inspiration came from "listening to James Brown's Funky Christmas and Elvis's Christmas Album on Sundays during lockdown for a sense of comfort. In January 2021, I started thinking about making a Christmas album of my own. It gave me something fun to work on and look forward to."
It's as gently jazzy, cosy and warming as you'd imagine from Norah, who has three Official Album Chart Number 1s to her name. With a blend of original numbers such as Christmas Calling (Jolly Jones), Christmas Glow and A Holiday With You along with takes on standards such as White Christmas, Blue Christmas and What Are You Doing New Year's Eve. It's very much a late night, blanket-wrapped snuggle of an album.
Darren Criss – A Very Darren Crissmas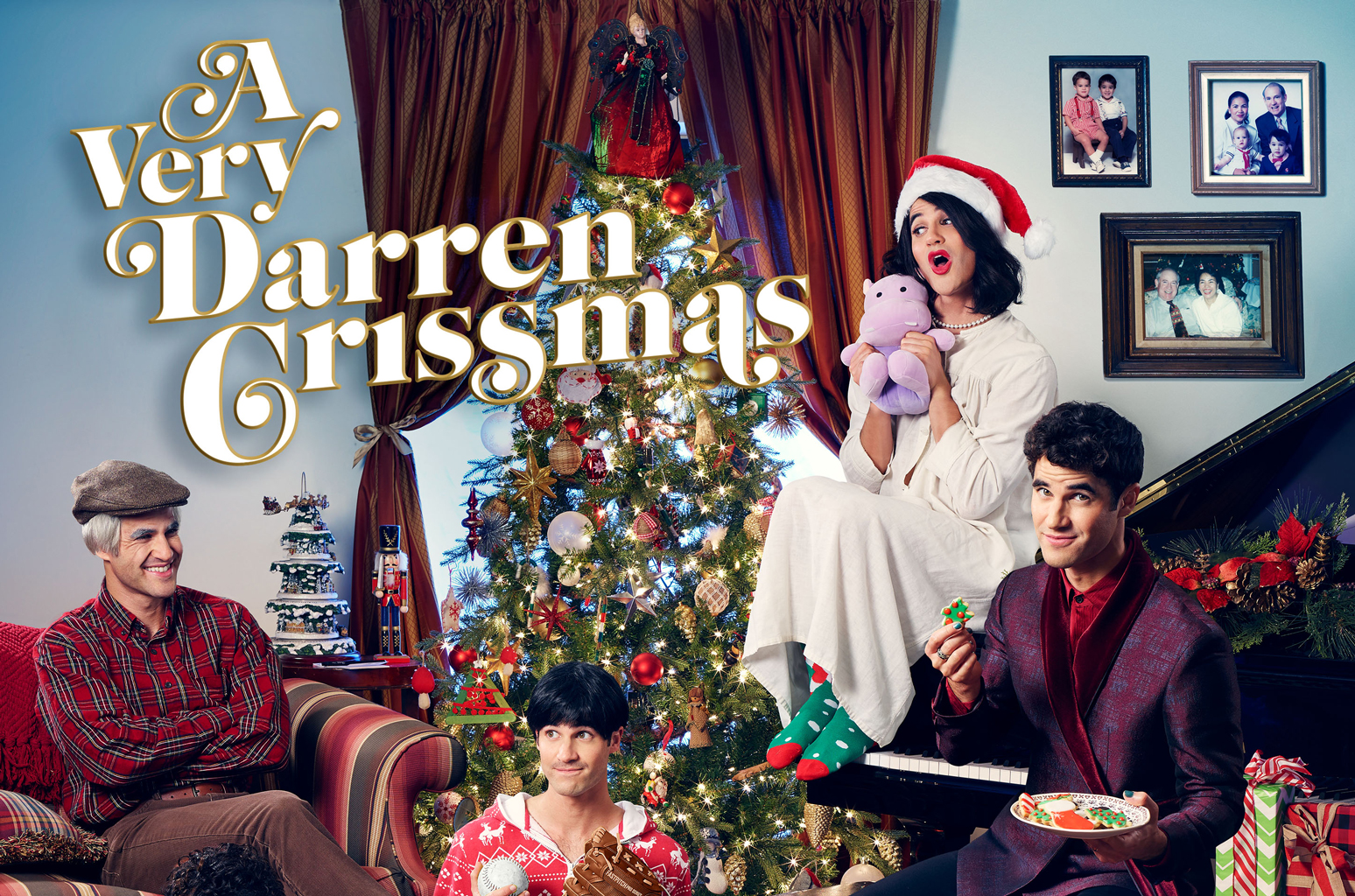 Fresh(ish) from playing Andrew Cunanan in The Assassination of Gianni Versace: American Crime Story, one-time Glee alumnus, and star in his own right, Darren Criss has come a long way since his time as Blaine Anderson, with a host of theatre credits and a recent role in the Muppets Haunted Mansion.
He's unleashed his first solo Christmas album, having been involved with three Glee Christmas releases in 2010, 2011 and 2012, and it comes with the very hohoho title of A Very Darren Crissmas.
It's very jazzy and jolly and jingly compared to his recent releases, and features guests such as Adam Lambert, Lainey Wilson and Evan Rachel Wood, and features his takes on the novelty I Want A Hippopotamus For Christmas, Joni Mitchell's River and the perennial Have Yourself A Merry Little Christmas among others.
Nat King Cole – A Sentimental Christmas with Nat King Cole and Friends: Cole Classics Reimagined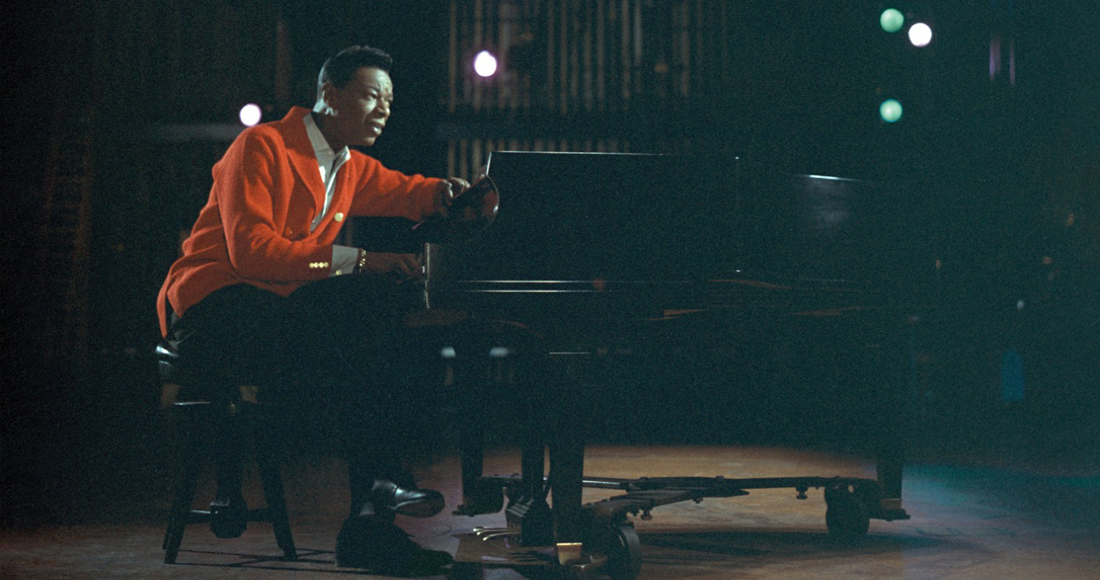 An interesting curio as in the fact that Nat King Cole died in 1965, this new release sees him teaming up digitally with a handful of "collaborators" such as Gloria Estefan, John Legend, Kristin Chenoweth, Johnny Mathis and Calum Scott to duet on such classics as O Holy Night, A Nightingale Sang in Berkeley Square and Deck the Halls/Joy to the World.
Nat King Cole's Christmas legacy is secure already with his The Christmas Song (Chestnuts Roasting on An Open Fire), a song he first recorded in 1946 and which was massively successful in the pre-chart era. Various rerecordings have been a part of festivities ever since, and it's been covered by numerous turns such as Frank Sinatra, Luther Vandross, Shawn Mendes and Ne-Yo, although Nat's version has only charted as high as Number 51 as recently as 2020.
He also has had four Official Album Chart entries with Christmas collections, including 2020's The Christmas Song. It's also not the first time digital trickery has been utilised with the star, as his daughter Natalie Cole has "duetted" with him on two collections – 1991's Unforgettable and 2009's Still Unforgettable.
Michael Bublé - Christmas (10th anniversary edition)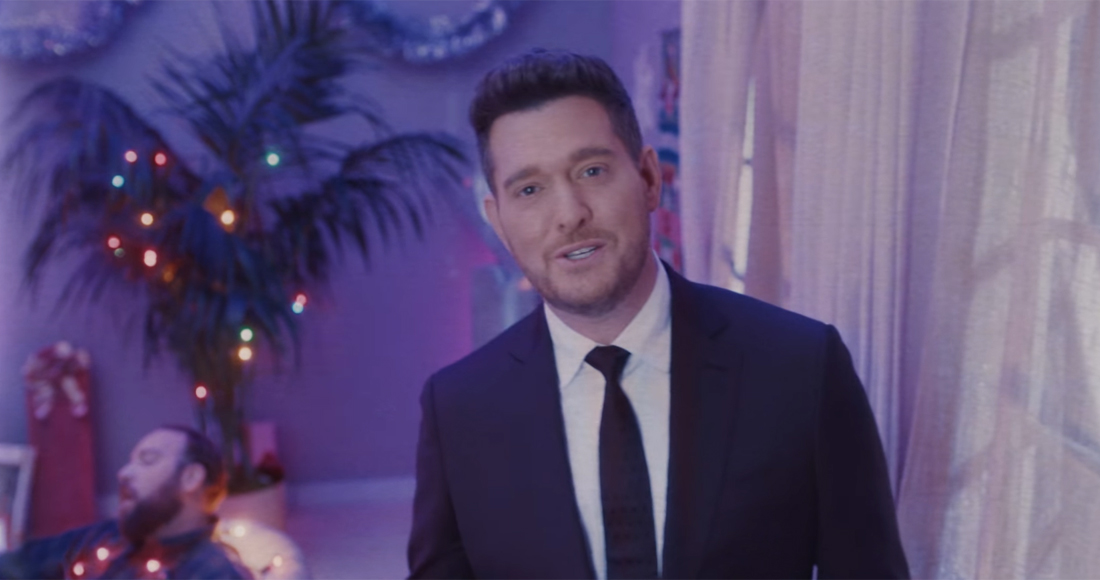 Maybe it's because his name is a bit like bauble, that in recent years Michael Bublé has seen himself rule the festive 40 with his Christmas album, managing four non-consecutive weeks as the Official Album Chart Number 1, including one as recently as Christmas 2020.
It's the UK's biggest festive-themed record with 3.1 million chart sales, and four of its tracks rank among the Top 40 most-streamed Christmas songs, led by It's Beginning To Look A Lot Like Christmas, with 126 million plays.
That album is ten years old this year, and to celebrate, everyone's favourite crooner is reissuing it with seven new tracks. Among these newies are previously released duets with Rod Stewart (Winter Wonderland) and The Puppini Sisters (Frosty The Snowman) plus two brand-new tunes: Let It Snow, Let It Snow, Let It Snow with BBC Big Band Orchestra and original composition The Christmas Sweater.
If you fancy, the album is also available as a signed super deluxe box which has a lithograph, wrapping paper, cards, a DVD, a Christmas ornament (let's call it a Buble Bauble) and oh yes, the Christmas album on vinyl and CD. At £180 for the full boxset, you really have to have been good this year.
Jamie Cullum – The Pianoman At Christmas (Deluxe Edition)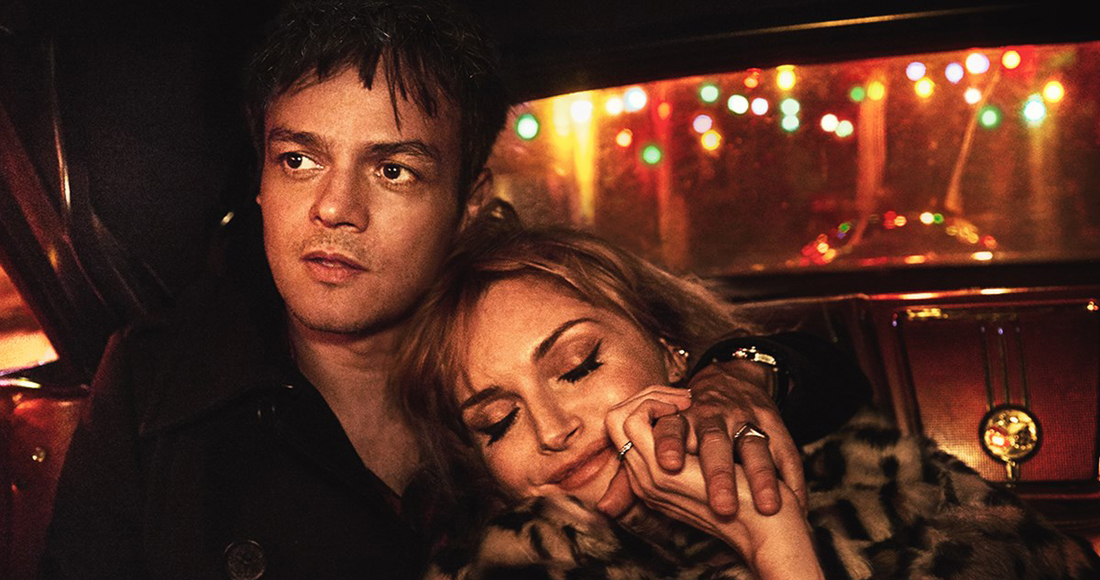 Jamie Cullum's festive offering The Pianoman At Christmas narrowly missed the Top 10 last year, and so he's probably hoping to improve upon that this year with the release of a new expanded affair now subtitled The Complete Edition. The new material sees him team up with jazz turns Lady Blackbird, Kansas Smitty's and The Vernon Spring for further adventures in a winter wonderland with covers of Amazing Grace, Sleigh Ride and God Rest Ye Merry Gentlemen for a very cool yule.
Leona Lewis – Christmas With Love, Always (Deluxe Edition)
Leona Lewis' 2013 evergreen One More Sleep is among the UK's most streamed Christmas songs, with just over 90 million streams so far, and counting. Now she's back with an updated edition of her Christmas With Love album, now with a new sleeve and titled, called Christmas With Love, Always. She's added a couple of new songs to it too, such as a brand new duet with Ne-Yo called Kiss Me It's Christmas and a cover of Yvonne Elliman/ Kim Wilde's If I Can't Have You. Read more about the new album in our chat with Leona here.
Carrie Underwood – My Gift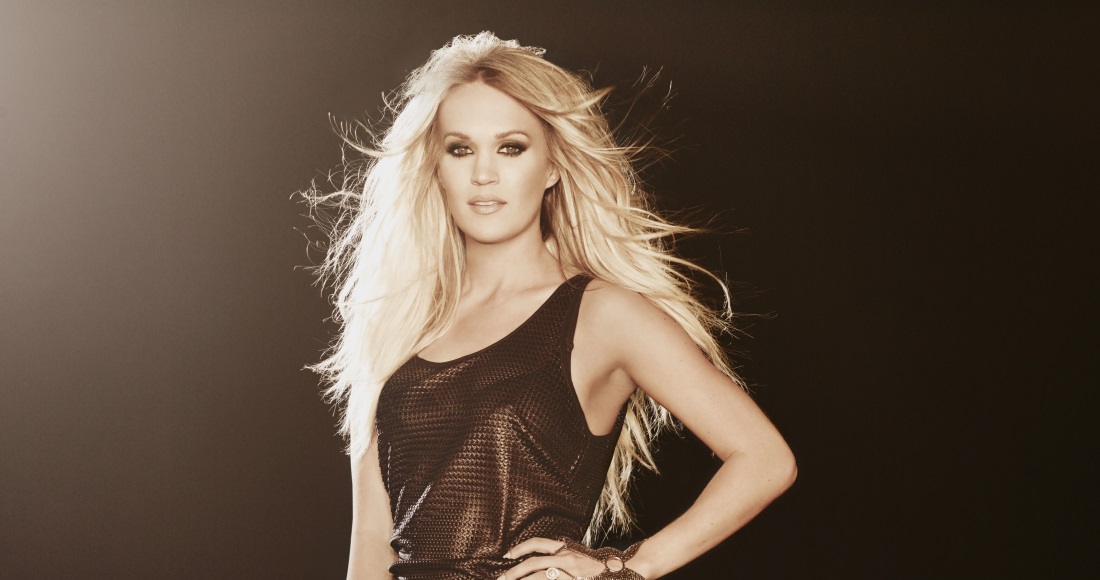 Originally released in 2020, Carrie's My Gift has been re-released this year with a few bonus tunes for a new updated deluxe, such as her 2020 Amazon exclusive, Favorite Time Of Year, as well as Let There Be Peace / Something in the Water taken from her TV extravaganza My Gift: A Christmas Special. There's also a brand new song called Stretchy Pants.
Sia – Everyday Is Christmas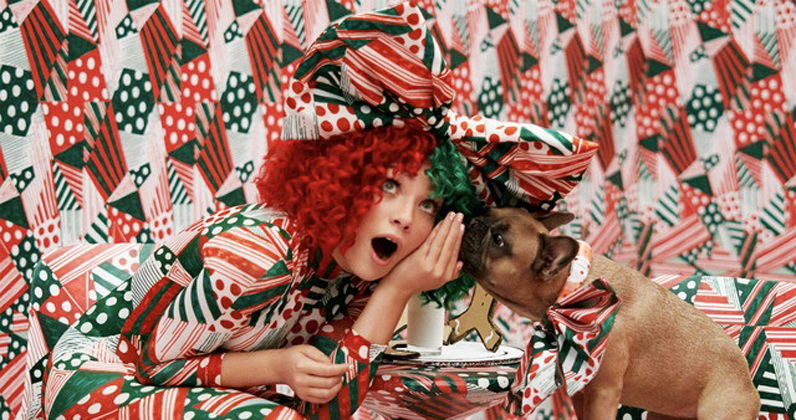 Someone who is bringing out a Christmas album for the third stint is Sia. Originally released in 2017, Everyday Is Christmas yielded the song Santa's Coming For Us, a Top 20 hit in 2019, while last year saw the song Snowman crack the Top 100. The new edition of Everyday Is Christmas adds two more new songs – Pin Drop and Santa Visits Everyone – as well as a 'Slowed Down and Snowed In' remix of Snowman.
Now That's What I Call Christmas
Of course, if a Christmas album by just one artist feels like a bit of an undertaking, there's always the trusty Now That's What I Call Music brand, who've brought out a new variation this year with the options of a 68 track 3CD or 47 track 3LP. Since their first edition in 1985, Now Christmas has basically formed the blueprint for what we know as festive pop.
Seeing as the Official Singles Chart now becomes flooded with yule-themed bops of all vintages each Christmas, this year's will be the most contemporary, most streamed and chart-busting album imaginable, as the combined figures of streams and sales for the likes of Wham!, The Pogues, Chris Rea, Band Aid, Wizzard, Shakin' Stevens, Chris Rea, Saint Etienne, Slade, Justin Bieber and more are truly eye-watering.