Phew, what a year 2019 has been, right? When it comes to music, the year had something for everything. Exciting breakthroughs, triumphant comebacks, sad deaths and, of course, plenty of new chart records were set. Here's a look at some of the highlights...
Those we lost
Among those leaving us in 2019 were The Prodigy frontman Keith Flint, US singer and actress Doris Day, Roxette singer Marie Fredriksson, highly influential Cream drummer Ginger Baker, Walker Brothers singer Scott Walker, US rapper Juice Wrld, English Beat frontman Roger Charlery and K-Pop star Goo Hara.
Comebacks
Everyone loves a comeback, right? And there was something to suit all musical tastes in 2019, including Westlife, who released their first new music in eight years, kicking off with Hello My Love – a Top 20 hit in January. Their album, Spectrum, debuted at Number 1 on the Official Albums Chart in November. At the time they told us: "We can't believe that after 21 years we've got another Number 1 - our eighth Number 1 album. The reunion has been going so well, thank you for everything."
There was also a comeback of the chart variety for Slipknot, who landed their first Number 1 album in 18 years in August with We Are Not Your Kind, and in November, Jeff Lynne's ELO scored their first chart topper in 40 (!) years with From Out Of Nowhere.
McFly also made a surprise return this year with an arena show and releasing a heap of previously unreleased tracks, and after a series of false starts, '90s duo Lighthouse Family made a comeback with their first album in 18 years, debuting in the Top 5 with Blue Sky In Your Head. Another '90s pop act, Louise, returned to music in 2019 with singles including Stretch and Lead Me On, and while not strictly speaking a comeback, the late Whitney Houston appeared in the UK Top 10 for the first time in ten years in August with posthumous collaboration with Kygo, Higher Love.
Chart records
Plenty of new chart records were set in 2019, and a few were genuinely mindblowing. ABBA's 1992 greatest hits album Gold became the longest-running Top 100 album ever in the UK, passing 900 weeks at the time of the announcement in August. In October, The Beatles' iconic Abbey Road album broke a record as the album with the longest time between reaching and returning to Number 1 on the Official Chart, at 49 years and 252 days.
The start of 2019 was all about Ariana Grande; in February she set a new record by replacing herself at Number 1, with 7 Rings and Break Up With Your Girlfriend… I'm Bored. That same month her album Thank U, Next debuted at Number 1 with 59 million track streams – the most ever by a female artist in a week, breaking her own record set by Sweetener the previous year.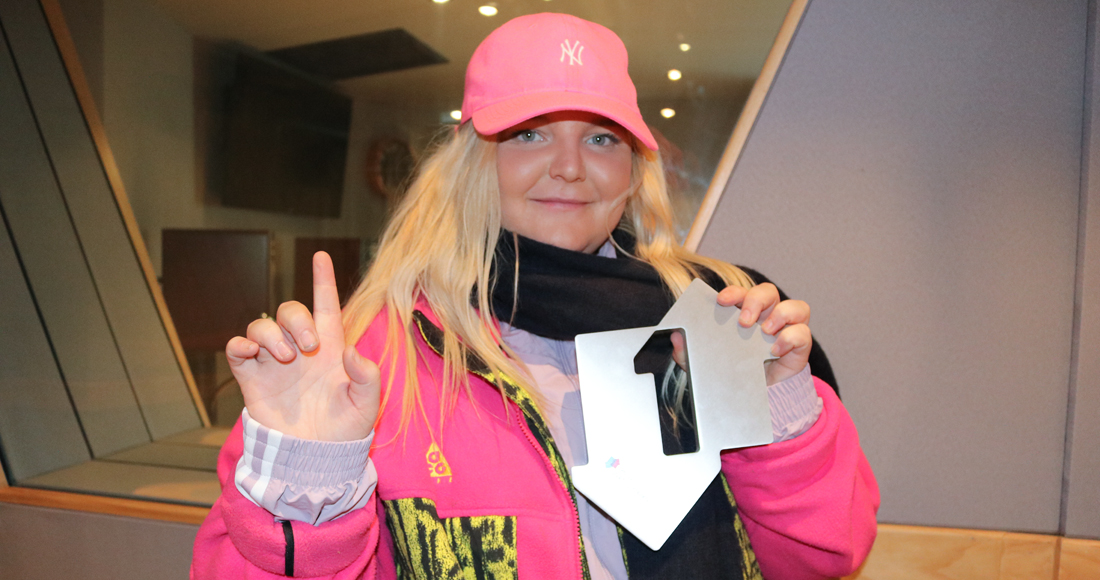 In October the world went mad for Dance Monkey, a track by Australian busker Tones and I. It soared to Number 1 after a nine-week climb and spent 11 weeks there, claiming a record for the most weeks at Number 1 on the Official UK Chart by a female artist ever, leapfrogging a record previously jointly held by Rihanna's Umbrella (2007) and Whitney Houston's I Will Always Love You (1992).

And finally, but by no means least, Ed Sheeran set a record as the UK's biggest artist of the decade, based on scoring the most Number 1s across the Official Singles and Albums Chart between 2010-2019 (12 Number 1s), and most weeks at Number 1 across the Official Singles and Albums Chart between 2010-2019 (79 weeks). Watch him celebrating with his Official Charts Record Breaker Award below: 
Music in films
Music biopics (and music in film in general) were huge in 2019. The release of Freddie Mercury/Queen biopic Bohemian Rhapsody (in late 2018) sent the accompanying soundtrack to Number 3 and saw it spend the whole of 2019 in the Official Albums Chart Top 40.
May 2019 saw Elton get his own biopic, Rocketman, which was warmly received by fans and critics. While the official soundtrack was performed by the movie's lead actor Taron Egerton, Elton's own greatest hits Diamonds has remained in the Official Albums Chart Top 40 throughout the year since the film's release. Expect more biopics in 2020 and beyond: Aretha Franklin, Bee Gees, Bob Marley, Celine Dion, Boy George and Carole King are among the acts lined up for the music biopic treatment.
Similarly, Beatles-themed rom-com Yesterday sent The Fab Four's 1 hits album back into the Top 40 in July, and that same month, Beyoncé and Childish Gambino starred (well, voiced characters) in a remake of Disney's The Lion King. Bey and a host of artists released an accompanying compilation album of songs inspired by the film, including Top 100 hits Spirit, Brown Skin Girl and Mood 4 Eva.
Cassette comeback
The unlikely comeback of the humble cassette continued to grow in 2019, with sales at their highest since 2004. Spurred on by the vinyl revival, music buyers were returning to the cassette for its retro appeal, collectability and its novelty value. The format's return coincides with the 40th anniversary of the Sony Walkman, first released in July 1979.
Of course, sales remain small in the context of the overall music market according to music industry trade body the BPI, representing a miniscule less than 1% of albums sold in the UK this year, but sales are on a small-but-steady increase, up 37% to 78,000 in 2019. 2019's best-seller on cassette was Robbie Williams's The Christmas Present, just shy of 20,000 sales.


Big newcomers
2019 saw us welcome lots of new acts to the charts, with a handful making a huge impact. April saw internet meme expert-turned-rapper Lil Nas X score a global smash with Old Town Road, logging two weeks at Number 1 on the Official UK Singles Chart and a record-breaking 17-week run at the top in America. The hip-hop-meets-country track first found fame on video social media platform Tik Tok, leading country music legend Billy Ray Cyrus to jump on a remix that sent the song stratospheric.
In many ways, 2019 in music belonged to Scottish singer-songwriter Lewis Capaldi. He made his Top 40 debut in January with Grace, but it was Someone You Loved that became his big breakthrough, scoring seven weeks at Number 1 in March/April. As well as landing five Top 10 singles this year, his debut album soared the top spot with just over 65,000 chart sales in its opening week in May. We celebrated the news with him in suitably subtle style.
Other big breakthroughs came from Billie Eilish, who became the youngest female artist to score a Number 1 album in the UK with her debut set When We All Fall Asleep, Where Do We Go?. UK rapper Dave also enjoyed an incredible year; his debut album Psychodrama landed at Number 1 and went on to win the Mercury Prize in September.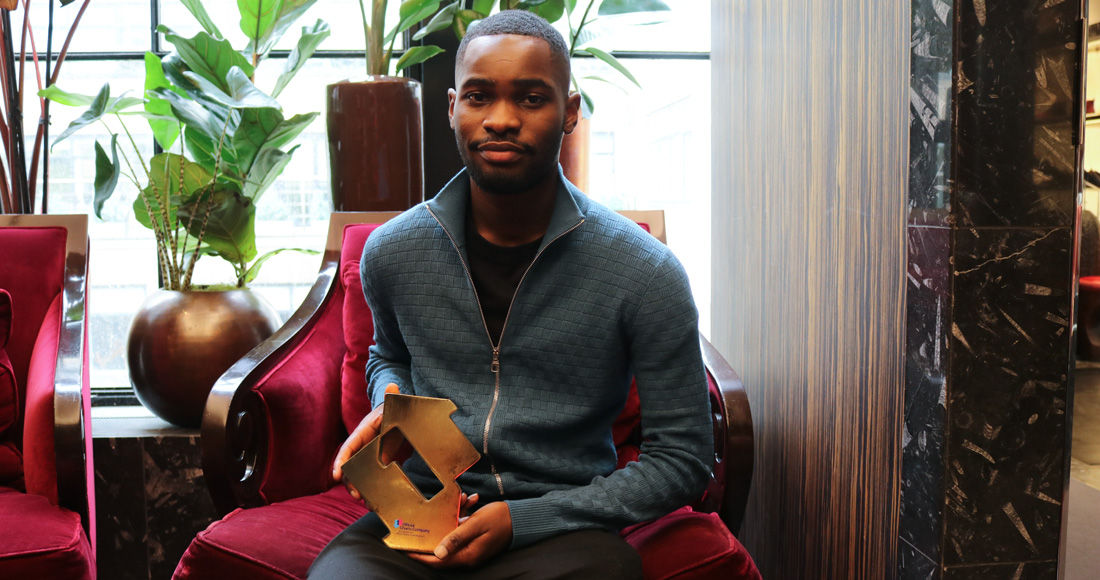 UK rap takeover
UK rap dominated the Official Charts this year. Among the big hitters there was Dave's chart-topping, Mercury Prize-winning debut album Psychodrama; Stormzy's incredible Glastonbury headline slot and nine Top 40 hits (including two chart-toppers) in 2019 alone; Aitch's proper breakthrough moment with Taste (Make It Shake); AJ Tracey's garage-influenced, Top 5 smash Ladbroke Grove; Jorja Smith stepping things up a gear and earning her first Top 10 single with Be Honest; J Hus's highly anticipated return with Must Be; and the rise and rise of D-Block Europe, who landed four Top 40s this year.
Such was UK rap's influence this year that on one week in November, The Scene made up over a third of the Official Singles Chart Top 40.

Showstopping performances
As well as Stormzy, who was the first British black solo artist to take on the Pyramid Stage, Kylie Minogue made a huge impression at this year's Glastonbury. The star performed her greatest hits in the fabled 'Legends' slot, to what was reported as the festival's biggest crowd ever. The effect sent her newly released greatest hits album, Step Back In Time, to Number 1 on the Official Albums Chart.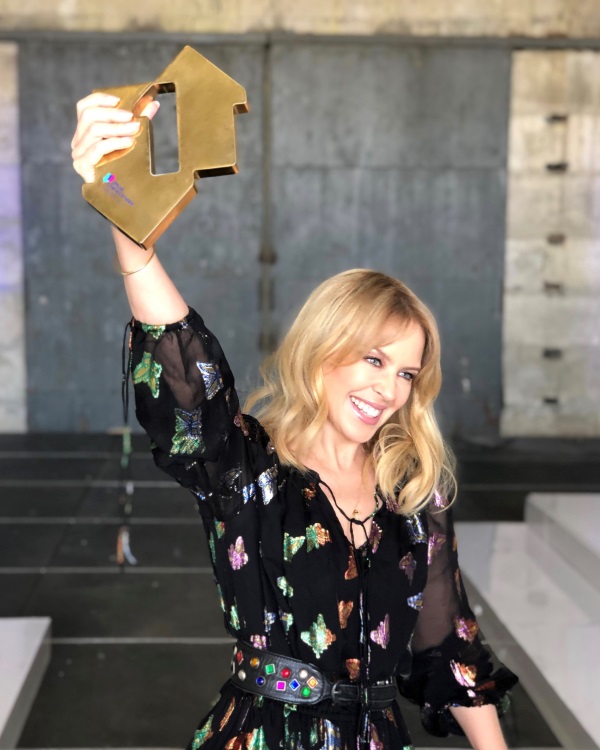 Another standout Glasto performance came from Lizzo, who has seen her star rise dramatically in 2019. Her infectious, body-positive outlook and joyous songs added up to a killer set, topped off by showing off her expertise as a classically trained flautist. The show boosted her album Cuz I Love You into the Top 40 for the first time, and she's been on the up ever since.