Oh 2017, you strange, strange year. You've been far from perfect, but pop always finds a way to make everything better, and this year has had moments where music has shone through the darkness. With just a few short days until 2018 is upon us, let's look back on some of the biggest moments in music from the past 12 months. Read more in part two here.
The stars we lost this year
While 2017 hasn't seen as many legends pass away as 2016, sadly we've still lost too many great talents and rising stars this year. We've said goodbye to rock and roll legend Chuck Berry, record producer Robert Miles, 90s grunge rocker Chris Cornell, Linkin Park vocalist Chester Bennington, country hero Glen Campbell, and entertainment legend Bruce Forsyth. We also remember Walter Carl Becker, Tom Petty and Fats Domino, who also died this year, as well as rising star Lil' Peep, Malcolm Young and French music icon Johnny Hallyday.
Rag'n'Bone Man's debut album made a record breaking entrance
Picking up the 2017 Critics' Choice Award at this year's BRIT Awards (as well as British Breakthrough Act) in February, Rag'n'Bone Man, aka Rory Charles Graham, broke records with his debut album Human. Not only did the title land at Number 1 on the Official Albums Chart, but the collection shifted a massive 117,000 copies across physical, download and streaming, earning him the fastest-selling debut album by a male act of the decade.
MORE: Remind yourself of all the winners from the 2017 BRIT Awards
Stormzy proved grime could make it to Number 1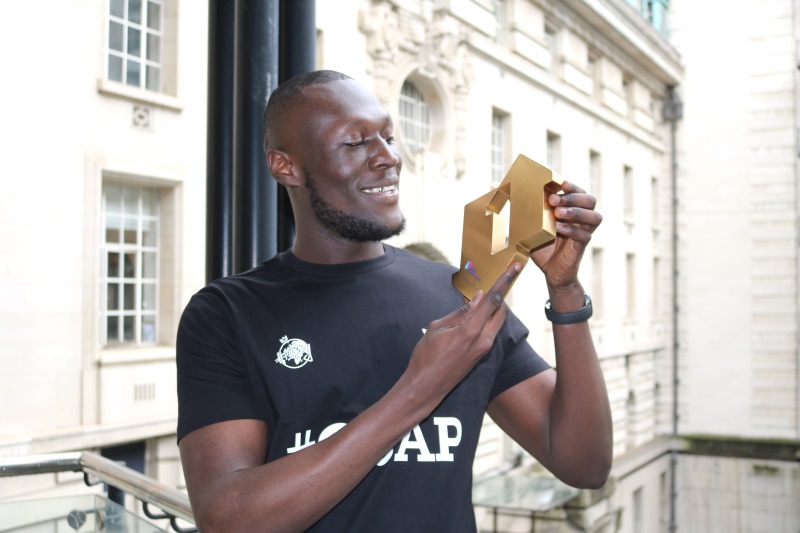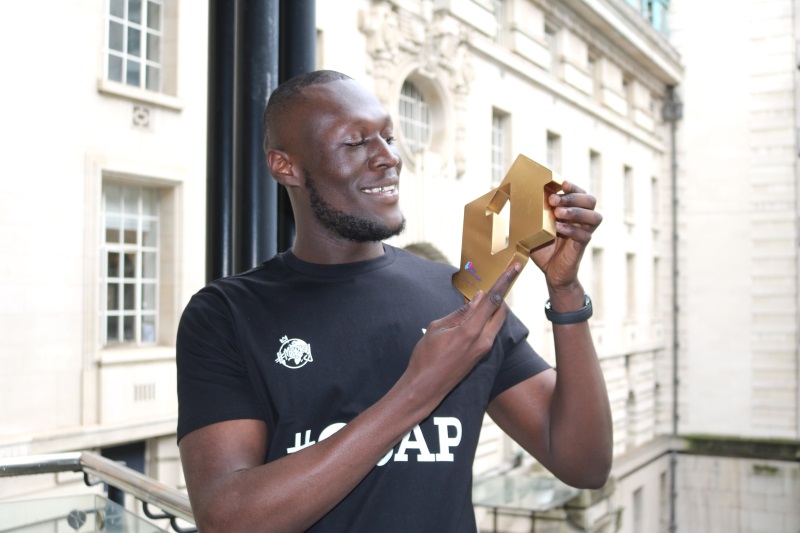 One artist who had a stellar 2017 was UK grime artist Stormzy. The Londoner knocked Rag'n'Bone Man off the top of the Official Album Charts, achieving 69,000 combined sales of his debut Gang Signs & Prayer in week 1. Impressively, Stormzy's album racked up the most first-week streams for a Number 1 album in chart history, surpassing the opening week of streaming giant Drake, and even surpassing those of the powerhouse that is Justin Bieber and his latest album Purpose - though he only held the record for seven days, as Ed Sheeran's ÷ bettered it the following week. 
Perhaps most impressively, though, is how Stormzy's Gang Signs & Prayer is, arguably, the first pure grime album to hit Number 1. Quite the feat!
Ed Sheeran's third album was quite the record breaker
We were expecting something big, but no-one could quite predict the HUGE first week for Ed Sheeran's third album ÷. The record, released back in March, broke Official Chart records to became the fastest selling album by a male solo artist ever! Ed shifted 672,000 copies in the first week alone, selling more than the Top 500 albums combined. If that wasn't enough, all the songs from the album charted in the Top 20, nine of which landed in the Top 10.
Having sold well over 1 million copies, as we come to the end of the year it's clear the Ed Sheeran's ÷ is 2017's biggest seller by quite some way. Not bad for a boy from Suffolk.
MORE: Ed Sheeran scores the 2017 Christmas Number 1 single with Perfect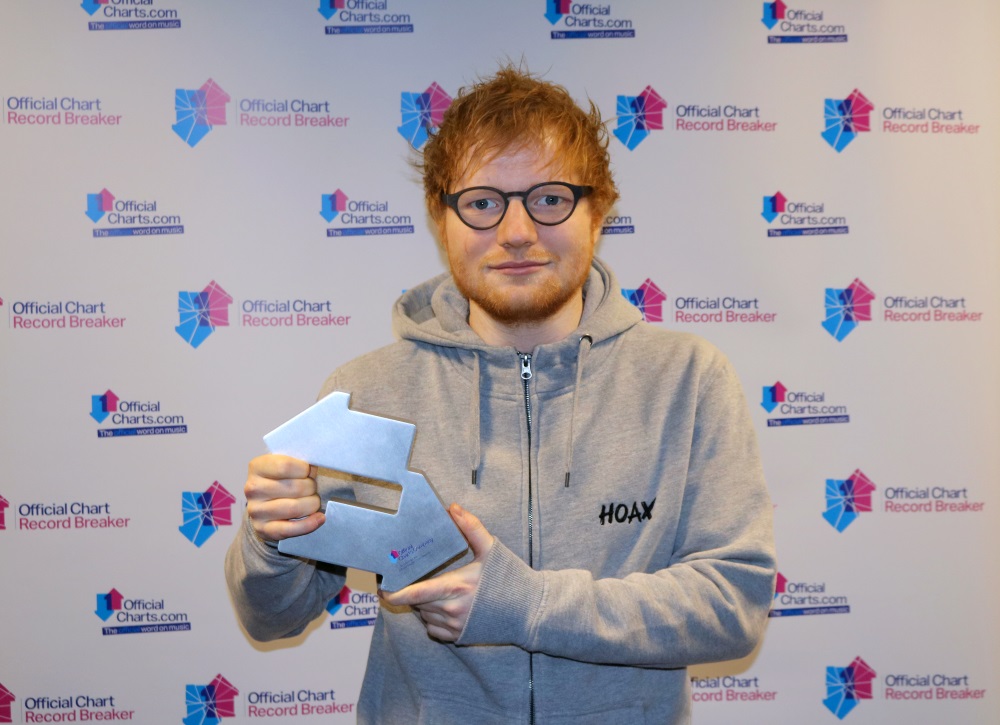 MORE: Check out Ed Sheeran's full chart history here
One Love Manchester
Following the tragic terrorist attack at an Ariana Grande concert in Manchester Arena on May 22 that killed 22 people, the world of music – led by Ariana herself – returned to the city for a special concert at Old Trafford Cricket Ground, One Love Manchester, to honour those who lost lives. Katy Perry, Justin Bieber, Coldplay, Little Mix, Niall Horan, Coldplay, Miley Cyrus, Pharrell Williams, Take That, Robbie Williams and Liam Gallagher all performed at the concert, which helped raise more than £17 million.
Ariana also re-released her 2015 single One Last Time, donating all proceeds to the fund. The song reached a new peak, collecting 2.9 million streams and 61,000 downloads to land at Number 2 on the Official Singles Chart.
Five boys go solo – the escapades of One Direction
2017 was the year that all five members of One Direction released solo material. Zayn might have had a head start back in 2016 with his debut solo album and the sultry Pillowtalk, both of which hit the top spot on the Official Albums Chart and Official Singles Chart respectively, but his former 1D compatriots have made a valiant effort this year with their solo material.
While we're on the topic of Zayn, the Bradford-born singer has released two singles this year, the slinky PartyNextDoor collab Still Got Time and the epic and dramatic Dusk Till Dawn, featuring Sia. Debuting at Number 5 on the Official Singles Chart back in September, Dusk Till Dawn spent 11 weeks in the Top 10.
Louis Tomlinson has released three songs this year, Just Like You, Miss You and Back To You, a collaboration with Digital Farm Animals and US singer Bebe Rexha. The latter peaked at Number 8, spending an impressive 12 weeks in the Top 40.
One of the biggest sleeper hits of the year, Niall Horan's Slow Hands took five weeks to reach its peak of Number 7 on the Official Singles Chart. His debut album, Flicker, reached Number 3 on the Official Albums Chart.
Harry Styles, perhaps, had the biggest year of all five. His debut solo single, Sign Of The Times, landed straight at Number 1 on the Official Singles Chart, ending his pal Ed Sheeran's 13-week reign at the summit. Harry's self-titled solo album also scaled the top of the Official Albums Chart, even outselling Zayn's album's all-time paid-for sales tally in just seven days.
Finally, Liam Payne not only had a baby boy this year but also made his solo debut. Unlike his former-bandmates, Liam opted to go down a pop-R&B route with Bedroom Floor and Strip That Down, the latter peaking at Number 3 on the Official Singles Chart while spending 11 weeks in the Top 20. Liam also teamed up with EDM producer Zedd for the infectious Get Low.
MORE: How do One Direction's solo singles stack up? Compares their sales, streams and chart placings here
Protest pop made a splash with the anti-Theresa May song Liar Liar
Ahead of this year's flash General Election on June 8, Captain Ska released a protest song aimed at our current Prime Minister, Theresa May. Titled Liar Liar, the track scaled the Official Singles Chart, driven mainly by digital downloads, landing at Number 4, giving the seven-piece London band their highest chart placing to date.
Liar Liar was originally recorded in 2010 as a response to the coalition government, but the band recorded a new version of the song to include soundbites from Mrs. May's speeches. They also included the lyrics: "She's a liar liar, you can't trust her, no, no, no."
Speaking at the time, Captain Ska said in a statement: "The success of this song shows people are fed up with this government of the rich, for the rich. We're overwhelmed with the support and our message is that people do have the power to change society if we act together."
The group also donated all proceeds made from the song between May 26 and June 8 to food banks around the UK and The People's Assembly Against Austerity, the track's supporters.
Look back at every Official Singles Chart Number 1 of 2017: