Miguel has opened up about adapting to the ever-shifting musical landscape, claiming: "It's no longer just about talent". 
The R&B singer-songwriter released his new album War & Leisure earlier this month, which became his third Top 10 record in the US. See where all of Miguel's singles and albums have charted in the UK.
The star said he wanted to create a more upbeat and accessible album than 2015's critically acclaimed Wildheart, which won two Grammys, but still hoped it would be listened to "in 50 or 60 years' time". 
"This time, my priorities, settling into myself – all whatever you want to call it – have changed," Miguel told OfficialCharts.com. "This is about, can I be creative in the ethos? It's no longer just about talent, so much of it has to do with aggregating attention.
"It's was like, can you put that out of your mind and just create music you're going to love in 50 or 60 years' time?"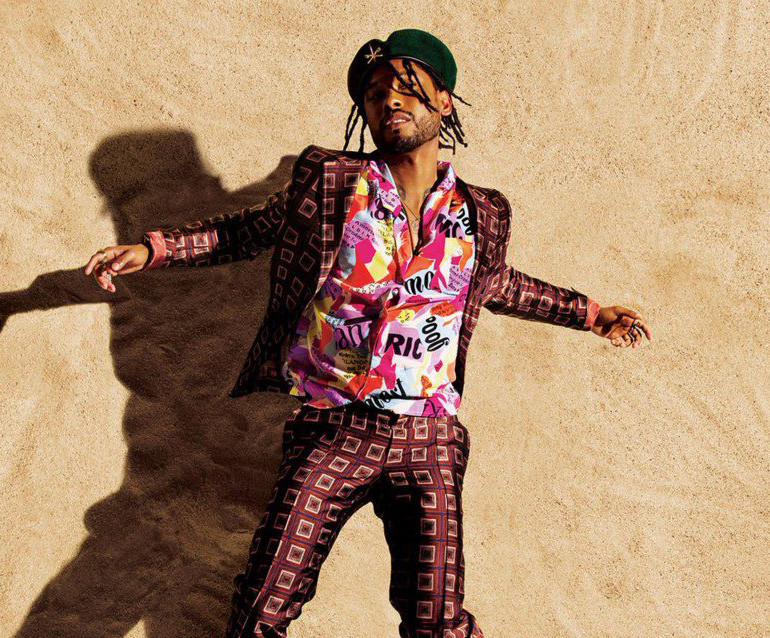 The star also admitted he felt "less confined" when making this album, which features collaborations with J Cole and Travis Scott, adding: "Now I feel like I can do whatever I want. Now it's just about wanting to make music that feels good to me.
"I've always had this, 'I wanna do this' kind of attitude. For my first album [All I Want Is You], I wanted to change what people expect from R&B music and I wanted to be way outside the box. I think we did that and made some great songs. Looking back at it though, I think people were more connected to the songs than the artist, so Kaleidoscope was all about getting fans to connect with me and understand that I'm an artist or a one-hit wonder."
War & Leisure, Miguel says, also has a political slant to it; songs like the lead single Skywalker and the radiantly funky Caramelo Duro are about finding positivity in these turbulent times. 
"I wanted to convey a feeling of being right in the middle with everyone else," he explains. "I don't have the answers or intend on proposing that I do. It's wanting to be conscious but not wanting to hear this negative s**t we're hearing all day. I'm 32 now – my days of not voting are not an option.
"I'm at a place where I might want to have children soon – that means the world they're going to live in is largely affected by things that are happening now. It's wanting to be mindful, but at the same time wanting to be positive and make people feel good."
One such song is current single Told You So, which Miguel said he wrote shortly before Donald Trump was elected US president. The accompanying music video shows Miguel dancing joyously in the desert, interwoven with footage of explosions and flashbacks to turbulent protests.
"I had a full vision for that song – it's one that I'm really proud of," he said. "There's lots of layers going on there with what it's talking about, and the visual is pretty poignant. There was so much purpose behind the song. I wrote it right before Trump got elected and we shot the video some time after – if that's any indication where my head was at at the time." 
Miguel's new album War & Leisure is out now.