Looks like Sporty Spice has ditched her trademark trackies and trainers for skyscraper heels again – and the results are drag-nificent.
Not only was Melanie C selling out stadiums on the Spice Girls' reunion tour in 2019, she was also headlining Pride festivals in different cities around the world.
And now Melanie's new track High Heels celebrates her summer-long collaboration with one of London's leading LGBTQ clubs. See all Melanie C's solo hits in her archive
Melanie C's show with Sink The Pink, known for their outrageous outfits, drag shows, and dedication to pop smashes, took in places like Sao Paolo, Amsterdam, Stockholm, Dublin, and cities in the UK including Bristol, Belfast and Brighton.
The Spice Girl has long been an LGBTQ icon, and she says she was inspired by Sink The Pink's warmth and inclusivity. "It was a place where anyone could be themselves, whomever they were, while feeling completely relaxed about being so," says Mel. 
Co-written with Rae Morris and Fryars, and produced by Alex Metric, High Heels is a big uplifting track, not a million miles away in vibe from Mel's huge 2000 dance-pop Number 1 I Turn To You. Says Mel: "High Heels is a frivolous riot of a song, encapsulating an amazing night out and everything that goes into getting yourself ready for it!"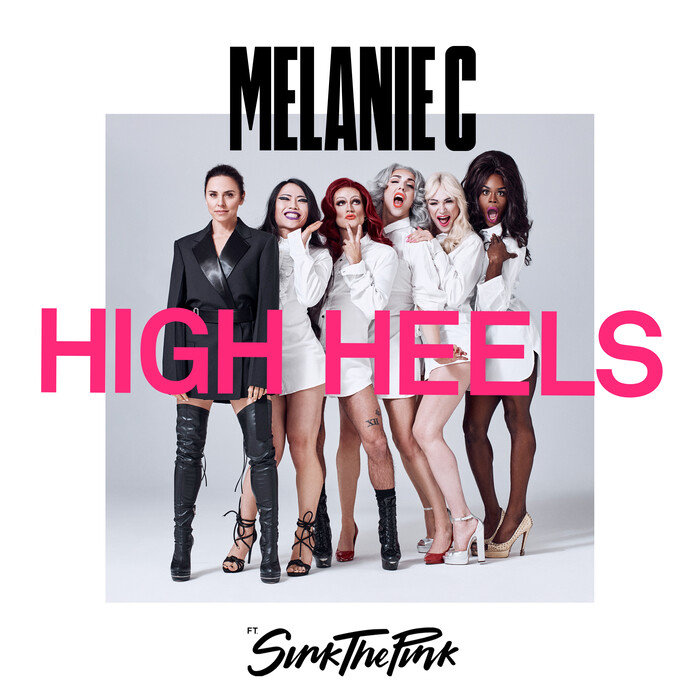 Drag is already making an impression on the Official Singles Chart thank to RuPaul's Drag Race UK. Following a girlband battle on the fifth episode of the BBC Three series, a track performed by the contestants, Break Up (Bye Bye) looks set to land in this week's Top 40.
Its final chart position will be revealed on BBC Radio 1's Official Chart, from 4pm Friday. You can see the full Top 100 on OfficialCharts.com from 5:45pm.