We might not know the identity of Marshmello, but that hasn't stopped him finding success across the world. 
His latest single, Silence ft. Khalid, is steadily finding its way to the top end of the charts - and is set to reach a new peak inside the Official Chart Top 10 this Friday. 
Despite that, the DJ and producer - who says he is inspired by the music of other masked musicians Deadmau5 and Daft Punk - is releasing a new single with Selena Gomez this week (Oct 25), called Wolves. As such, we thought it was about time we introduced ourselves (on Whatsapp, given he doesn't talk) and found out more about the mysterious Marshmello...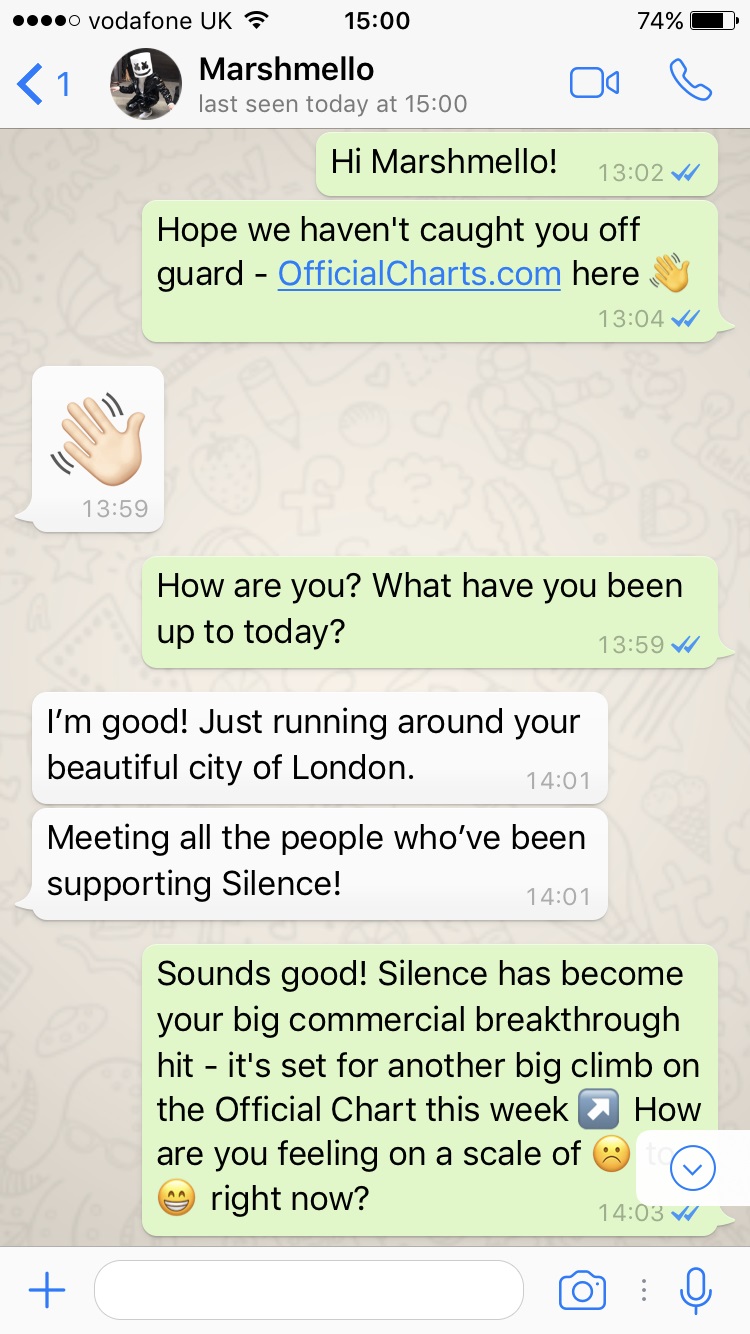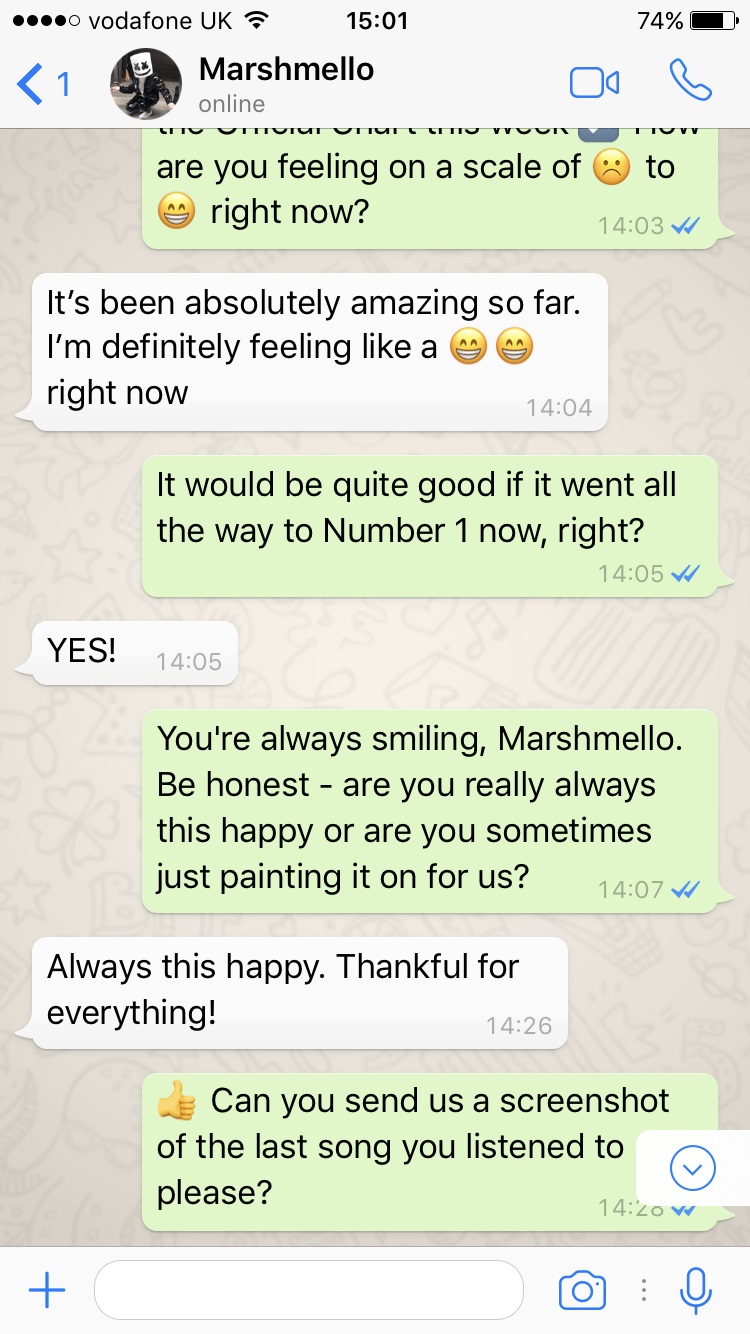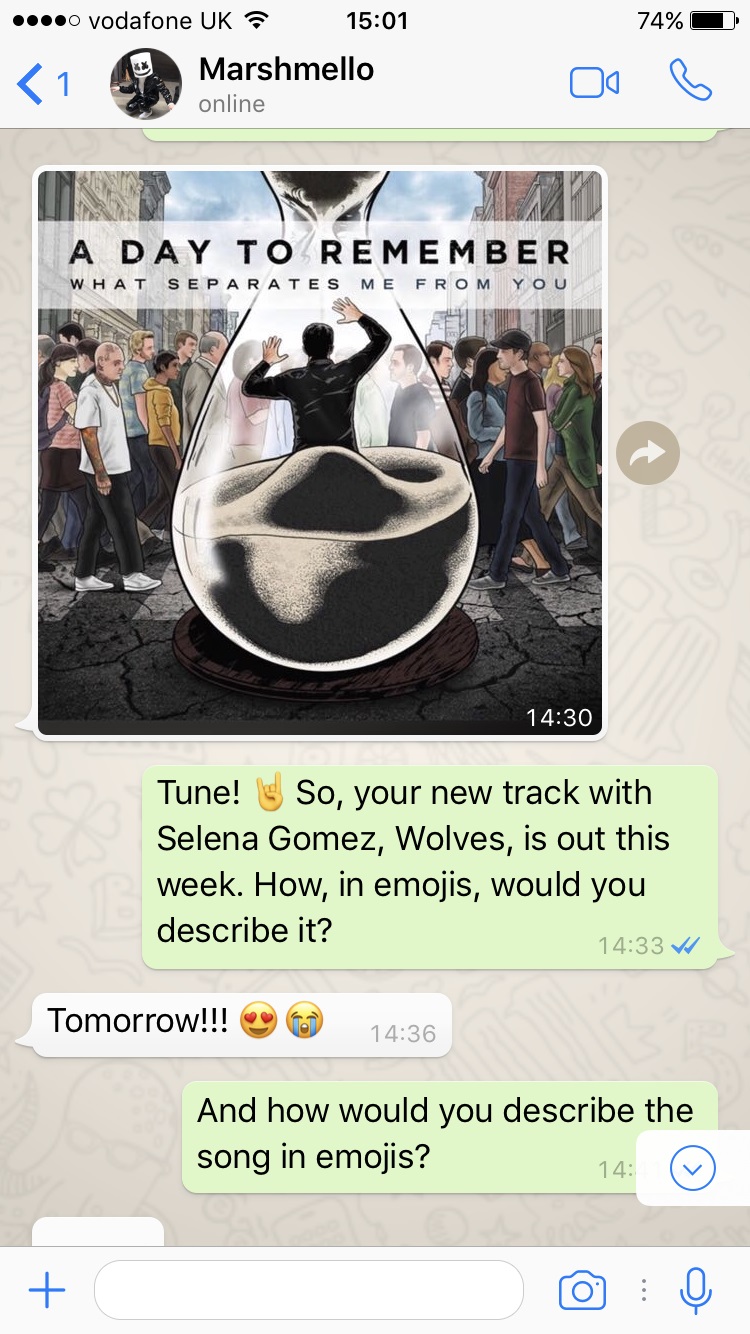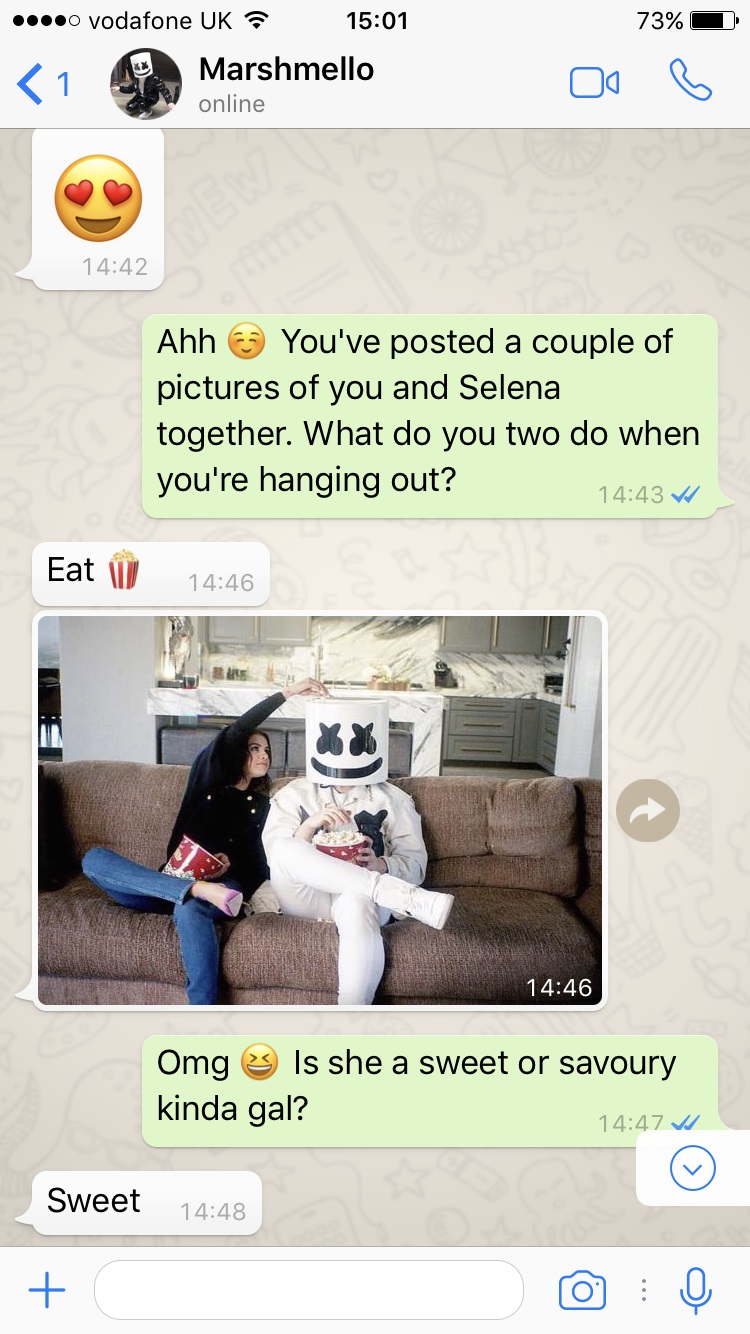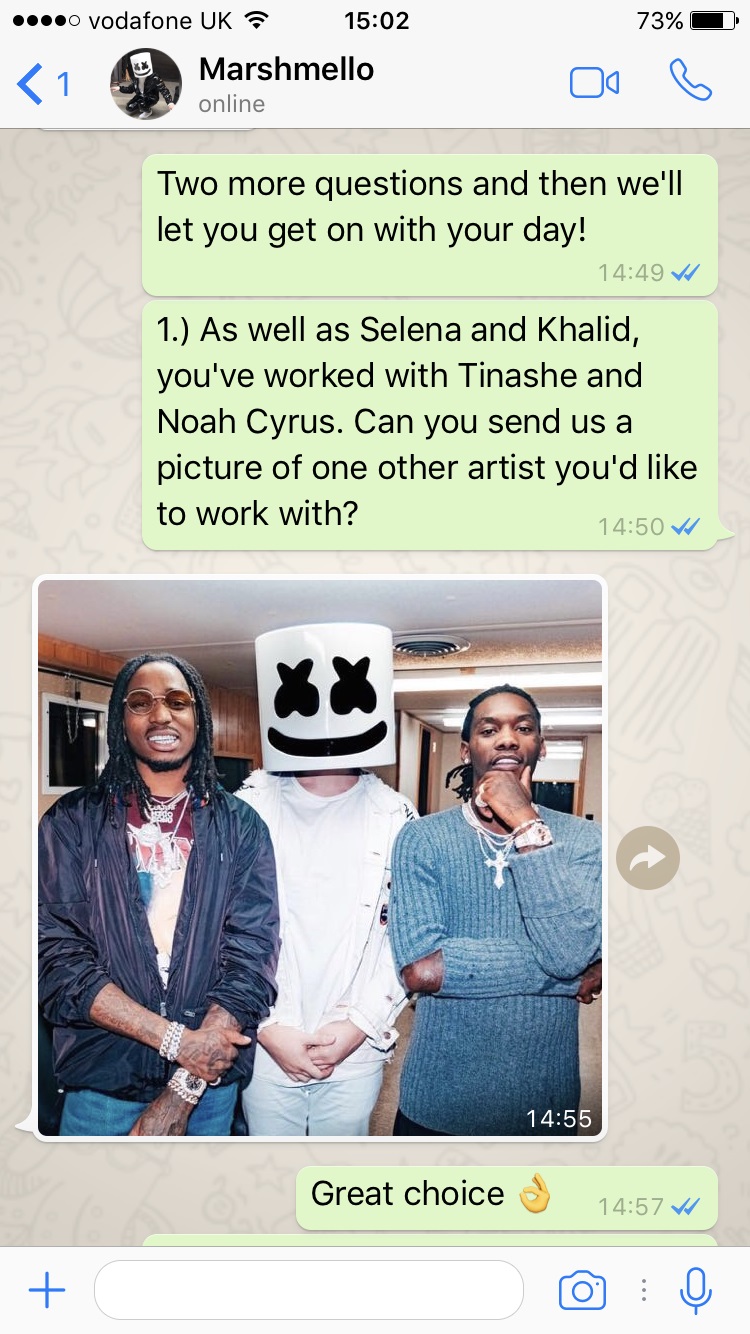 (That's Migos's Quavo and Offset)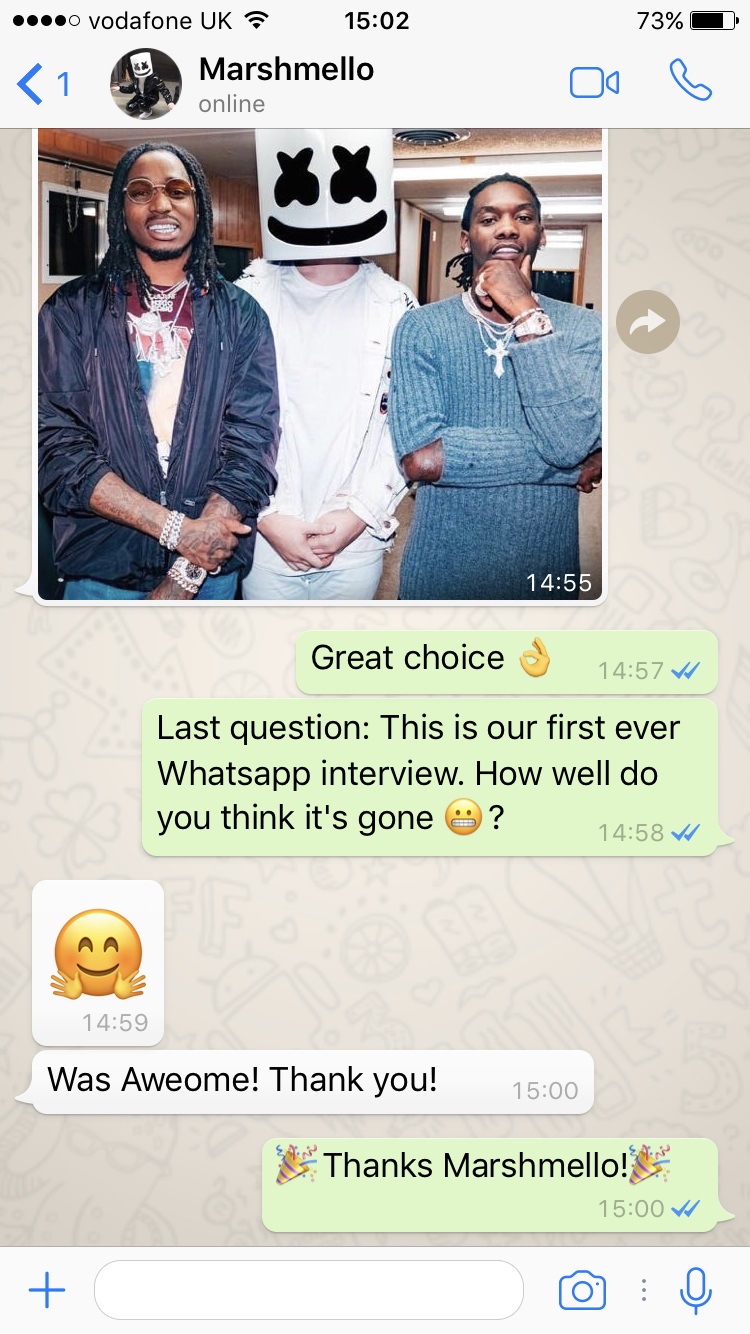 Marshmello's latest single Silence ft. Khalid is out now. Wolves ft. Selena Gomez is out on October 25.