We won't ask for much this Christmas, there is just one thing we need… and Mariah is only too happy to deliver!
We'll be getting extra-festive this December as Mariah Carey prepares to bring her Christmas-themed show to the UK for the very first time. Mariah has performed a series of concerts at New York's Beacon Theatre since 2013, but the All I Want For Christmas Is You shows have never been staged outside the city before.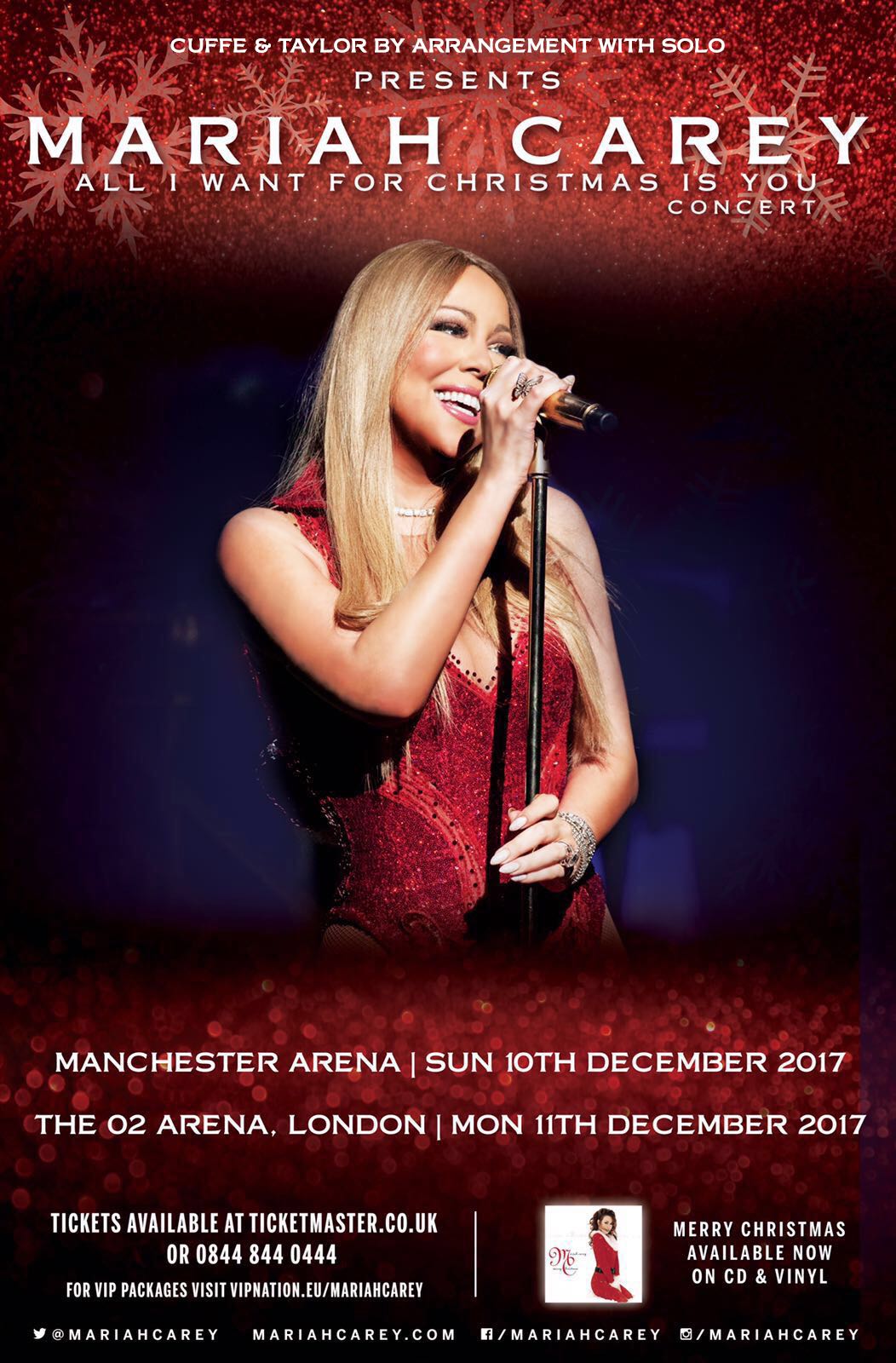 The All I Want For Christmas Is You Concert will stop off in Manchester Arena on Sunday December 10, 2017, before heading off for a night at the O2 Arena on Monday December 11 – the only European dates.
The setlist is still under wraps, but is expected to take in festive classics from Mariah's 1993 Merry Christmas album and its 2010 follow-up Merry Christmas II You, along with several highlights from Mimi's extensive back catalogue. Mariah's only million-selling single, which just so happens to be *that* Christmas song, is certain to feature!
MORE: See all Mariah Carey's UK chart hit singles and albums in her archive
Previous incarnations of the show have seen guest performers including John Legend and R Kelly take to the stage with Mariah, so we could be in for a few surprises.
Tickets go on sale this Friday, September 8, on Ticketmaster.
Meanwhile, Mariah fans not willing to wait until December for their Mimi fix can start celebrating – it's been confirmed that the dtar's reality show Mariah's World will be broadcast in the UK exclusively on Freeview – airing on 4Music at 9pm on Thursday, 14th September.