At the start of 2016, Lukas Graham were virtually unknown in the UK. Fast-forward just a month and a half, and the Danish band are celebrating their second week at Number 1 on the Official Singles Chart with 7 Years. 
With the song's sudden take-off happening on a global scale, we sat down with Lukas to find out how they're handling their new found international fame...
First thing's first: Congratulations on bagging a second week at Number 1 in the UK! You must be pretty pleased with yourselves?
Pleased isn't one of the words I'd use - we're surprised, ecstatic, vibrant and exultant about the success of 7 years! We've known each other collectively for so long, and intentionally or unintentionally, we tend to dumb down and lower each other's expectations to everything we do. We're afraid of becoming these expecting pricks! We're just trying to chill and be happy that, for example, we played a TV show yesterday, and that we're Number 1 for 2 weeks. Obviously being Number 1 feels very satisfying!
Once the UK had caught on to 7 Years, the song took off really quickly. What do you think it is about the track that's made it such a great success?
I think it catches a lot of different age groups. People can see their own lives in the song. It doesn't talk about affluence or being poor… it's just very general. Of course my father's passing plays a big part in the song for me. The piano line in the song as well is great – in fact the production as a whole just lures you in. What's weird about the song is that doesn't really have a lyrical hook – just a melodic one.
When you first came up with 7 Years, did you know you were on to something big?
The song was born out of me and the producer in the kitchen of our studio. He started playing the piano, I started singing, and we just kept going. There are four production rooms in the studio and everyone who works there helps each other out on what they're working on, and people just started coming out of their rooms into the kitchen and joining in with a glass of wine.
When we were finished with it I knew we had something phenomenal, but at that stage the song had lots more verses and choruses – it was about six minutes long. When I cut it down I had no idea what I was I doing – I don't play musical instruments or produce – but 18 months later me and the producers had the finished song and it just made sense.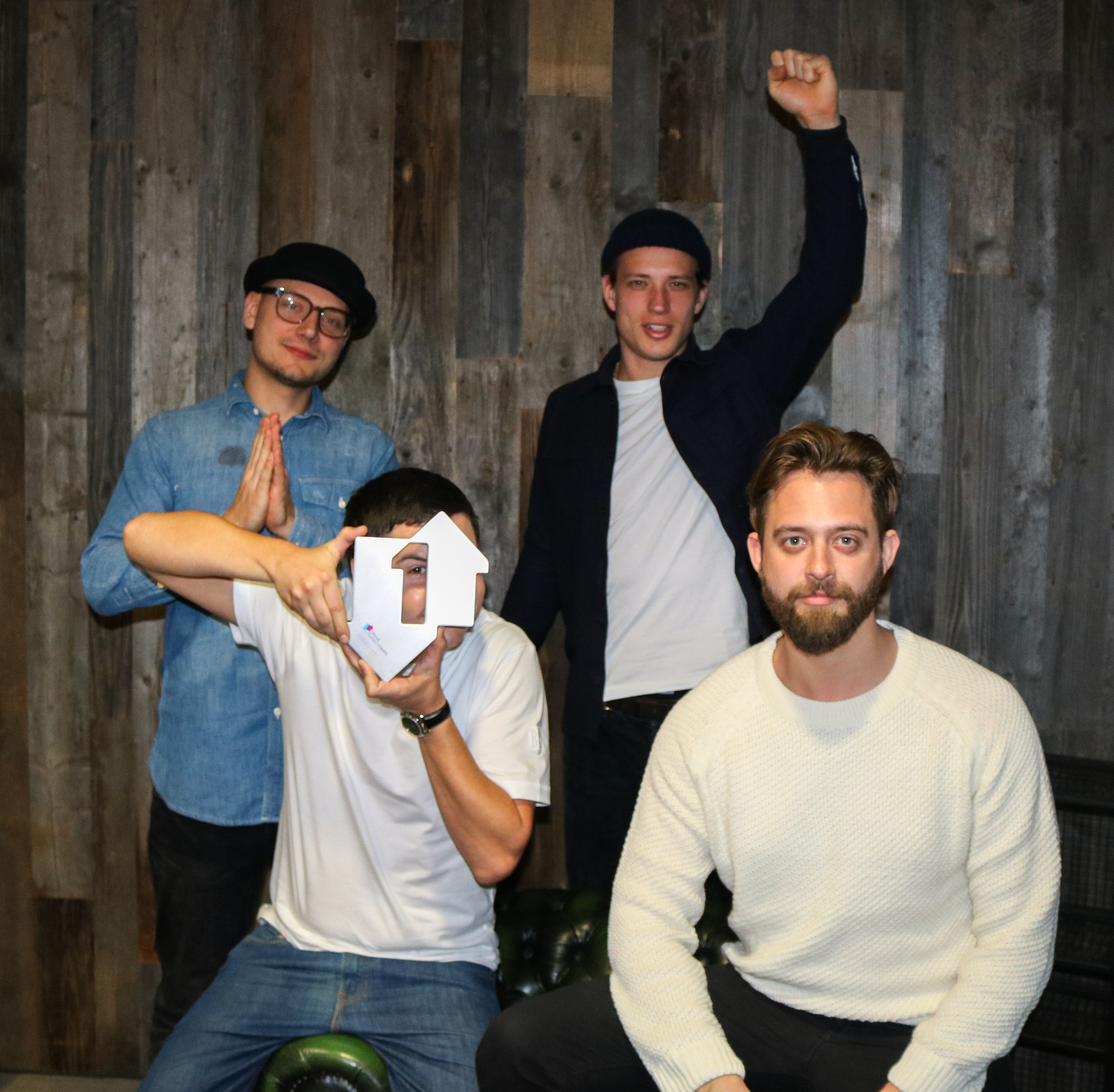 Lukas Graham with their Official Number 1 Award
You'd been together as a band for five years before this song took over the world; was international fame always the goal?  
The UK and US markets were always our goal with this band. We failed in the UK detrimentally the first time around. We played a few gigs and no-one was really interested, so we went to America and hoped something would work out, and it did! It's like my father died at exactly the right moment – and I know that's something I shouldn't say, but I just did! If my dad hadn't died in 2012 I wouldn't have written our song Happy Home, which catapulted us into a Scandinavian success story. I wouldn't have written 7 Years, which got us signed to a publisher in America and ultimately signed to Warner Brothers.
There are so many f**king weird coincidences, but I don't believe timing is as important as us having made the right and wrong decisions. If my father was still alive, I'd be a single guy hunting for women! His passing made me realise there are more important things in life than getting laid - like being a good dad, whenever that happens. I never thought of my dad as a cool guy, but when he was around, the other guys in the band would chat to him all the time when I wasn't there. He was an amazing guy.
Your album is being released in the UK on March 25. Does 7 Years stand by itself or is it a good indicator for the rest of it?
Not really, but we also have a song called Happy Home, which is written in a similar way and also has no real hook. I think what makes 7 Years similar to our other songs is that they're all mainly based on personal experience – my life becomes the songs, and that's the case for the entire album.
A lot has been written about where you grew up – a quasi-commune 'freetown' in Denmark called Christiania. How much has growing up in that community influenced your music?
I think it has a lot. Here's an example: our drummer Mark broke his arm, and our management said we need to find a replacement, and instead I said, 'We need to find him the best doctor, best acupuncturist and best nutritionist to get him better as quickly as possible. He continued to play with us – he did one show with just one hand! Loyalty was a really important thing where I grew up, and it's become my biggest force and my biggest enemy since things took off for us.
Lukas Graham release their self-titled album in the UK on March 25.