Last year's announcement that Leona Lewis had parted ways with Syco Records - the label headed up by Simon Cowell that she joined after winning The X Factor in 2006 - arrived not a moment too soon for her fans.
In fact, Leona herself admitted that she had become depressed by her situation in an open letter she posted online; and it's a subject that's inspired her new single Fire Under My Feet and fifth album, I Am.
Official Charts caught up with the star to talk about the track, how she's settling in to her new home at Island Records and what we can expect from her new collection.
Hello Leona! Your new single Fire Under My Feet is out next week; have the nerves kicked in yet?
It's great to finally have the single out there! I remember I used to put so much pressure on myself deciding what lead singles to release from my previous albums; now I've just learnt you can't do that, it just has to feel right. Whatever happens, happens.
That must feel quite liberating, but do you feel any pressure for this to be a big hit?
Honestly, everything on this record has been so instinctual. I'm in a place now where I trust myself and my judgement and what I want to do. I've just gone with it! And the people around me have been supporting that, which is great.
Fire Under My Feet sounds quite different to anything on your last album, Glassheart. Is the bluesy, soul-pop sound something you'd been wanting to tackle for a while?
I've always been influenced by soul and I wanted the whole album to be inspired by soul and gospel music. Working with Toby Gad as well… his influence is very earthy and soul-y. I didn't really set out to go with that style, but I guess the message I wanted to put out there of empowerment naturally evokes that sound.
It's the first thing you've released since moving from Simon Cowell's Syco to Island Records. How much is the song inspired by the label split?
It was definitely partly inspired by that. The whole record is about the big change I made. Obviously it's not just about that; so many things have been running through my head over the last couple years. I've really have to build myself up to a place where I was strong enough to leave a situation that was going a bit sour. To do that took a lot of me looking and myself and reflecting. So it's partly about my experiences there, but it's also about self-empowerment. The video to the song is about that – about not being put in a box and overcoming obstacles.  
So you're a lot more in control of what's happening these days?
Everything about this record – including the video concepts – has come much more from me. I wasn't really allowed to do that before, not without a thousand other people being involved as well. For this process, I've stripped everything back and simplified everything.
Not a lot of popstars are given that level of freedom. How did it work when recording the new album?
I started off making the album by myself and then I went to the label and they liked it, so they basically gave me free reign with it. I was getting so many messages from fans asking where I'd gone and what was happening – I literally couldn't say anything and it was *so* frustrating!
It seemed like your fans were especially keen for you to leave Syco…
I know – my fans are really passionate and I love that so much, but at the time it was a case where I didn't even know what was going on myself! Basically I was signed to a label but there was no commitment to release anything new. Now I've moved on, it's given me the freedom to talk more openly about what has happened. It's very difficult for artists in that position – a lot of my power was taken away, but now I've got it back.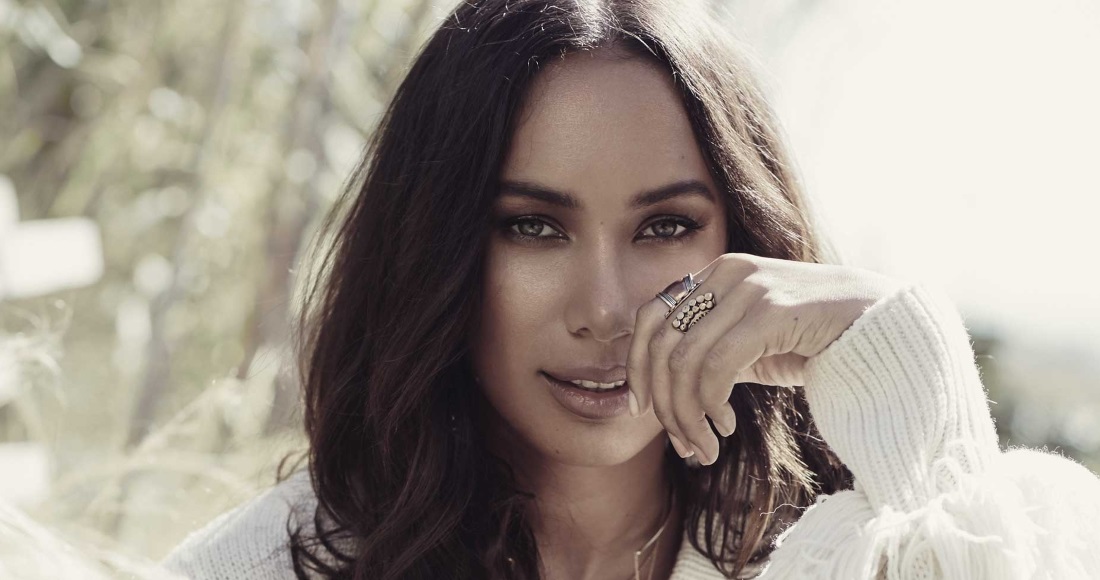 Given you were the original breakout X Factor star, your departure from Syco seemed like a big deal at the time; how difficult was the decision in reality?
It was easily one of the hardest decisions I've made in my life. Obviously I have huge loyalty to Simon [Cowell] – we've both achieved amazing things together - but the bigger Syco became, the more I got lost in it. It's great for them and for what it was, but for the last couple of years, I felt let down. I was clinging on for a long time and struggling to decide what to do. Eventually I was pushed to a breaking point where there was no other option.
The film you were in, Walking On Sunshine, is hilariously bonkers. Did you ever think about giving up on a music career altogether and going down the acting route?
[Laughs] Are you serious?! I've always made music and been in a studio doing something in some capacity – it's so natural to me that I haven't ever considered not doing it. The acting was a fun experience though – so fun and completely NUTS! – but music's the thing for me.
Leona Lewis releases Fire Under My Feet on June 7. Her new album, I Am, follows on September 11.