It's that time of the year again when the rest of the world suddenly catches up on American football fever, the Super Bowl. True, some of us are here for the sports, but most of the show's huge global audience are into the Half Time show, which has recently boasted showstopping performances (literally if you think about it) from Beyoncé, Coldplay, Madonna, and Katy Perry.
This year, it's Lady Gaga's turn to take the stage, and while details of her setlist and performance are tightly under wraps, there's a good chance we'll be hearing some of her monster hits. We look at Gaga's biggest songs and album in her eight-year chart history in the UK.
Just Dance
Gaga's debut was a phenomenon when it spent three weeks at the top in January 2009 – in its first month it sold 260,000 copies. Altogether the track has a sales tally of 959,000 and streams of 6.3 million.
Poker Face
Poker Face is certainly Gaga's biggest song of all time in the UK. It's shifted 1.18 million copies, 8.27 million streams and has many a chart feat attached to its name. It was the star's first million-seller (spoiler: there is another one to come) and it's spent longer in the Top 100 than any of her other hits – 84 weeks! It was also the best selling single of 2009. Not bad, eh?
MORE: See all Lady Gaga's UK hit singles and albums in her archive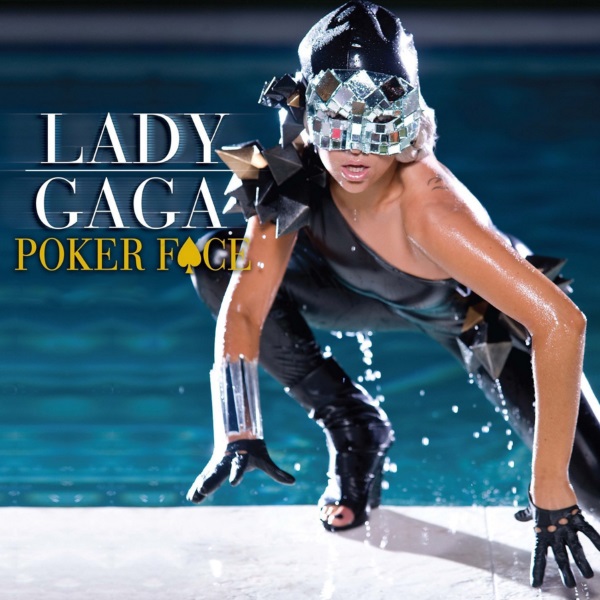 Poker Face's oh-so-subtle artwork
Do What U Want
Gaga's most streamed song in the UK is not one of her huge early hits, but Do What U Want, which featured R Kelly on one version, and Christina Aguilera on another. It's on 248,000 sales, but 8.5 million streams, which isn't bad to say it came out in 2013, before streaming counted toward the Official Singles Chart. In fact, her streaming Top 3 is pretty close, with Applause and Poker Face not far behind the leader.
While we're here, let's look at Gaga's most streamed Top 10 – some new ones manage to sneak, in, you'll notice.
| | |
| --- | --- |
| 1 | DO WHAT U WANT |
| 2 | APPLAUSE |
| 3 | POKER FACE |
| 4 | PERFECT ILLUSION |
| 5 | BAD ROMANCE |
| 6 | JUST DANCE |
| 7 | MILLION REASONS |
| 8 | TELEPHONE |
| 9 | BORN THIS WAY |
| 10 | THE EDGE OF GLORY |
©2017 Official Charts Company
Bad Romance
Ma-ma-ma-maaaaaaa! Gaga's third Number 1 takes the honour of being her second million-seller, and topped the charts in both 2009 and 2010. It's shifted 1.04 million copies, and has racked up 7.58 million plays on streaming services, despite predating streams being counted toward the chart by over four years.
Telephone
Notching up 723,000 sales and 5.74 million streams, Telephone has the dubious honour of being Gaga's most recent Number 1 – her fourth over all. The Beyoncé duet, which spent two weeks at the top in early 2010, is also Bey's last chart-topping single – she's not had one since either. Who do you reckon will break the curse of Telephone first? Surely one of them has another chart-topper in them?
MORE: Look at Beyoncé's complete Official UK Chart history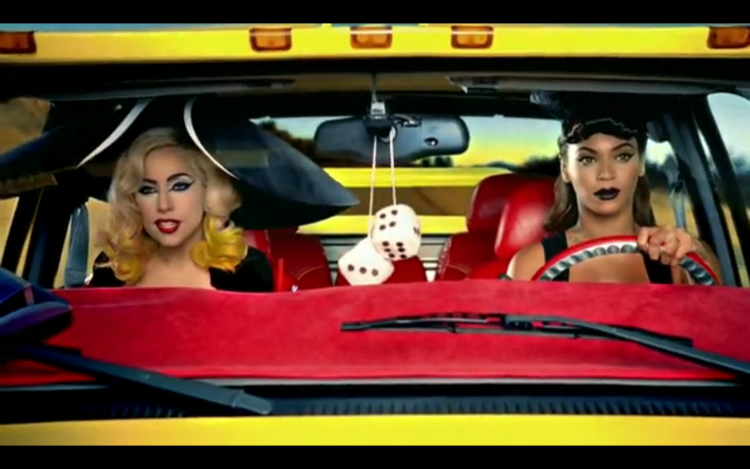 Beyoncé hated it when Gaga changed the radio station without asking. And she never took her turn with the driving either.
Shall we have a look at Gaga's Official Top 10 best selling singles in the UK while we're here? 
| | |
| --- | --- |
| 1 | POKER FACE |
| 2 | BAD ROMANCE |
| 3 | JUST DANCE |
| 4 | TELEPHONE |
| 5 | BORN THIS WAY |
| 6 | THE EDGE OF GLORY |
| 7 | PAPARAZZI |
| 8 | ALEJANDRO |
| 9 | JUDAS |
| 10 | APPLAUSE |
©2017 Official Charts Company
What about her albums, then?
The Fame
Lady Gaga's debut is the big one, with combined chart sales of 2.94 million, including an astonishing 2.5 million physical copies sold, and 403,000 downloads. The album was a pretty consistent seller in its first year, but when The Fame Monster arrived as part of the reissue at the very end of 2009, it sold nearly 400,000 copies in just three weeks in the run-up to Christmas.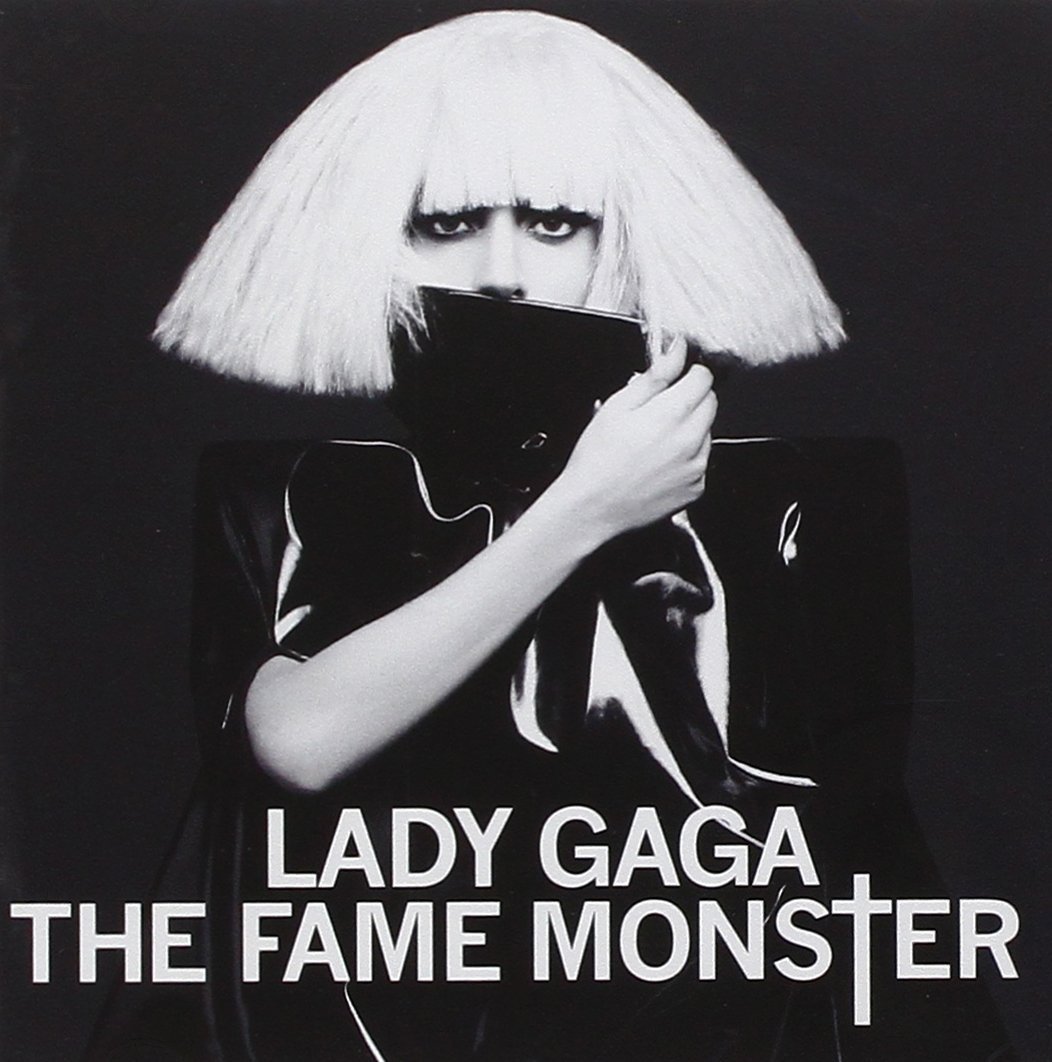 The Fame spent seven weeks at Number 1 and has notched up a whopping 174 weeks in the Official Albums Chart Top 100.
Born This Way
Lady Gaga's second album proper spent three weeks at the top and has a combined sales tally of 989,000. 787,000 of you bought a physical copy and it's sold 194,000 downloads. 
Here's how all of Lady Gaga's albums rank in the UK when sales and streams are combined:
| | |
| --- | --- |
| 1 | THE FAME |
| 2 | BORN THIS WAY |
| 3 | ARTPOP |
| 4 | THE REMIX |
| 5 | JOANNE |
| 6 | CHEEK TO CHEEK (WITH TONY BENNETT) |
©2017 Official Charts Company
Article image: Rex
Take a trip down memory lane and look back through all of Lady Gaga's single and album artwork below: