Kylie Minogue's Tension extends lead in Official Albums Chart race
Kylie Minogue's on her way to a ninth Number 1 album this week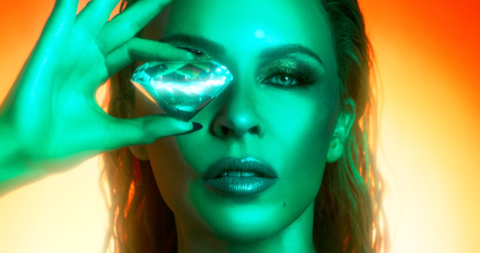 Baby, break the Tension! Kylie Minogue extends her lead in the race for this week's Official Number 1 album.
The Australian superstar's latest collection, Tension, now tracks 35,000 UK chart units ahead of closest competitor; former Number 1 album GUTS by Olivia Rodrigo.
This means Kylie's 16th studio album increases its lead compared to yesterday's Official Albums Chart Update, which saw her outselling the rest of the Top 20 combined midweek.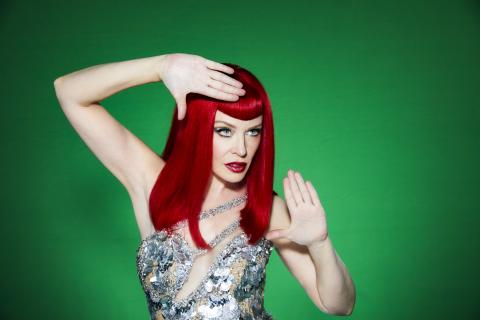 Should it hold on to the top spot come Friday, Tension will become Kylie's ninth Number 1 album in the UK.
Previously, she enjoyed chart-topping success with 1988 debut Kylie, 1989's Enjoy Yourself, 1992 collection Greatest Hits, 2001 record Fever, 2010's Aphrodite, 2018 release Golden, 2019's Step Back in Time: The Definitive Collection and, most recently, 2020 LP DISCO.
Two tracks from Tension also impact this week's Official Trending Chart; the album's title track climbing eight to a new Trending peak (11) and Hold On To Now boasting a strong Top 20 debut (15).
WATCH Kylie Minogue's incredible reaction to DISCO reaching Number 1
Elsewhere in today's Official Albums Chart Update Top 10, Doja Cat tracks for her joint-highest-charting album with latest release Scarlet (3); following the success of 2021 release Planet Her (also 3).
Headie One and K-Trap could claim their first collaborative Top 5 LP with STRENGTH TO STRENGTH (4). The mixtape may earn Tottenham rapper and singer Headie One (real name Irving Ampofo Adjei) his third UK Top 10 album, following 2019's Music x Road (9) and 2020 chart-topper EDNA, while London-born rapper K-Trap (real name Devonte Kasi Martin Perkins) could claim a career-best; 2022's The Last Whip II proving his highest-charting record to date (12).
Teenage Fanclub could also score their highest-charting LP in 26 years, with Nothing Lasts Forever expected to debut at Number 10 this week.
Be sure to check out this week's Official Albums Chart Top 5 on BBC Radio 1's The Official Chart with Jack Saunders, this Friday September 29 from 4pm on BBC Radio 1 and BBC Sounds.
Related Singles and Albums
Number
Number