Kodaline have joined forces with Gabrielle Aplin for their new single Everyone Changes.
Initially thought of as a duet, the original version without additional vocals featured on the band's recent album One Day At A Time, their fourth consecutive LP to reach the Top 2 of the Official Irish Albums Chart.
Now with help from Gabrielle, Kodaline's ideal interpretation of the song has come to life, and we've been given a first listen of the updated take. Gabrielle takes on the second verse solo, singing alongside frontman Steve Garrigan on the second chorus, the song's bridge and final chorus.
Gabrielle's vocals add additional warmth to the song, providing a new perspective on the lyrics "dreaming of futures with a child and a family" and "in another life maybe you and I, we'll be walking down the aisle". In its newfound context, the track takes the form of an estranged, lovelorn couple laying out what went wrong between them on the table, shedding light on a second side to the narrative.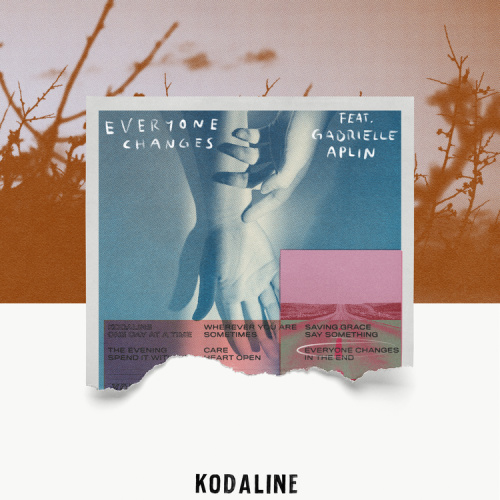 The new rendition of Everyone Changes will appear on the deluxe edition of One Day At A Time, released November 20 and available to pre-order now. The enhanced collection also features an all-new festive song This Must Be Christmas plus two cover versions, and will mark the first time the album has been available physically, with CD, vinyl and cassettes available.
Frontman Steve told OfficialCharts.com/Ireland back in June how it was "a bit odd" to release an album without physical variants, but he was a man of his word about putting them out eventually.
"We decided to push ahead before a 'new normal' because the fans that we have would appreciate new music right now," he explained. "We're looking to re-release the album with a deluxe edition on CD and have vinyl because our fans do like a physical copy."
Released digitally in the summer, One Day At A Time narrowly missed out on Number 1 on the Official Irish Albums Top 50, topping out at Number 2 behind Liam Gallagher's MTV Unplugged live album. The new physical edition will certainly put them in contention to return to the top spot.
© IRMA