Back in June, rising star Kim Petras made a significant step forward in her mission to shift from internet famous singer to global pop superstar. It was the release of Clarity, a 12-track mixtape packed with pop hooks, that was the shot in the arm that forced people to sit up and take notice. "I wanna feel like Madonna," she declares on the opening and title track, making her blonde ambition crystal clear. 
Today sees the release of the German singer's new mixtape Turn Off The Light (Oct. 1), a collection of Halloween-themed electropop that proves Clarity was no one-off. Sound-wise, think 2010s Big Pop Girls (Kesha, Katy Perry, Fame-era Gaga) with more complex and thoutghful lyrics.
Kim has yet to score a hit on the Official Charts, but with her streaming numbers growing quickly (2.7 million monthly listens on Spotify), and strong support from LGBTQ fans ("I feel proud to be a trans girl, on my way to becoming a legit pop star," she said in a recent interview) it doesn't feel far off.
During a recent trip to London, we got ourselves better acquainted with Kim to talk all things pop.  

Hello Kim! We saw on your Twitter that S Club 7 were playing on the radio shortly after you landed in London. Which song was it??
It was S Club Party. I f**king love that song.
Tina was doing her dance.
AN ICON.
What's the best S Club song? Were they big in Germany?
S Club were huge in Germany. Their TV show was massive. Don't Stop Movin'! They really f**ked it up with that song.
Your music takes a few cues from pop of that era, doesn't it? It feels like we're at the beginning of a wave of that sound coming back.
Pop is kind of underground right now, it's weird. It used to be so different. Currently I think pop is Drake and Post Malone, and pop is those people – and I stan, I'm a big fan. Obviously Rihanna as well. It's very different, and I think it's evolved, and I think right now pop is a very different sound. But I do love that sound of pop in the 2010s and 2000s but I also love updating it and mixing it with different things. I think it's the right time for that s**t to come back.
What albums stick out most from your childhood?
Fever by Kylie Minogue, Confessions on a Dancefloor by Madonna. I loved that album so much. My mum would play ABBA records all the time, and I loved them. Spiceworld was huge for me, Beyonce's Dangerously In Love album and Jojo's first album. She was 13 and I was like 11 so I was like, 'queen!'. I studied that s**t, I was like, how do I write songs like this and why am I so obsessed with them?
MORE: Every UK Number 1 album by a female artist
Have you worked out why?
Max Martin made a lot of my childhood favourite songs, so from about 12 or 13 I was just trying to find what it is that I loved about those records, and I think it took me years of writing hundreds and hundreds of songs and getting good at it. I feel like I'm still working on becoming one of the great pop songwriters but I feel like I've only just cracked it, so I'm ready to go.
It's interesting that you mention Confessions on a Dance Floor because that was one of those albums that you kind of had to listen to, if not all of it in one go, then a chunk of it because it was all mixed together. Clarity feels a bit like that does that in a way, it feels like one singular thing.
This is my first time making something as big as that from scratch. This is my first attempt at a real full-length project so people saying that makes me so happy. The amount of people saying it's a no-skip, every song belongs on the record, that's my absolute dream.
I'm really proud of every single song on Clarity, and I'm over the moon that people like it, especially for independent artists like me, you know? It's a very personal record, one that I've written with my friends and my favourite people, so I'm proud of my friends and my crew that I work with.
The music landscape has changed so much since the Noughties. Is it better now, or a bit harder?
Both. I think the cool thing is you can just drop music – anybody in their bedrooms can just drop music and build a fanbase by themselves. I've been building my fanbase from the ground up, performing in every gay club in the US, until now I have a loyal fan group that will sell out my tours in five minutes which is incredible. It's amazing that you can be self-made in that way and create your own little movement without a label or any chart success, but [on the flip side] having a huge label push is still really important.
I think there's a hunger for new stuff that doesn't sound like everything else, there's a bit of a 'meh' sound that everybody's competing for, so there's room for people to do different s**t and to try different things and what I've benefitted from is that I f**king love pop and that's what I'm gonna do and not apologise for it. I feel really positive about the future of music and the streaming era and being able to build your own thing without anyone telling you what to do.
To be clear, Clarity is not an album, right? Do you believe in the album format?
I really do! I believe in a cohesive listening experience and I think for fans it's super special. I do have those records that I have to listen to from front to back, Confessions on a Dancefloor is one of those, 808s and Heartbreaks by Kanye West, or The Fame by Lady Gaga, or Born To Die by Lana Del Rey, or Electra Heart by Marina and the Diamonds. All of these projects made me such a bigger fan and I still love listening to them front to back.
I don't necessarily believe in taking a year or two-year long break to drop an album, especially as a new artist it's impossible, you've got to be consistently dropping new songs all the time and staying on top of peoples' minds in the streaming era. I would recommend that to any new artist starting in the industry. And make sure they're good – quality over quantity for sure.
For bigger artists that's not necessary, but for me I like to give my fans as much music as possible because I want them to be there with me. On Clarity there are songs on it that we literally finished a week before we dropped it.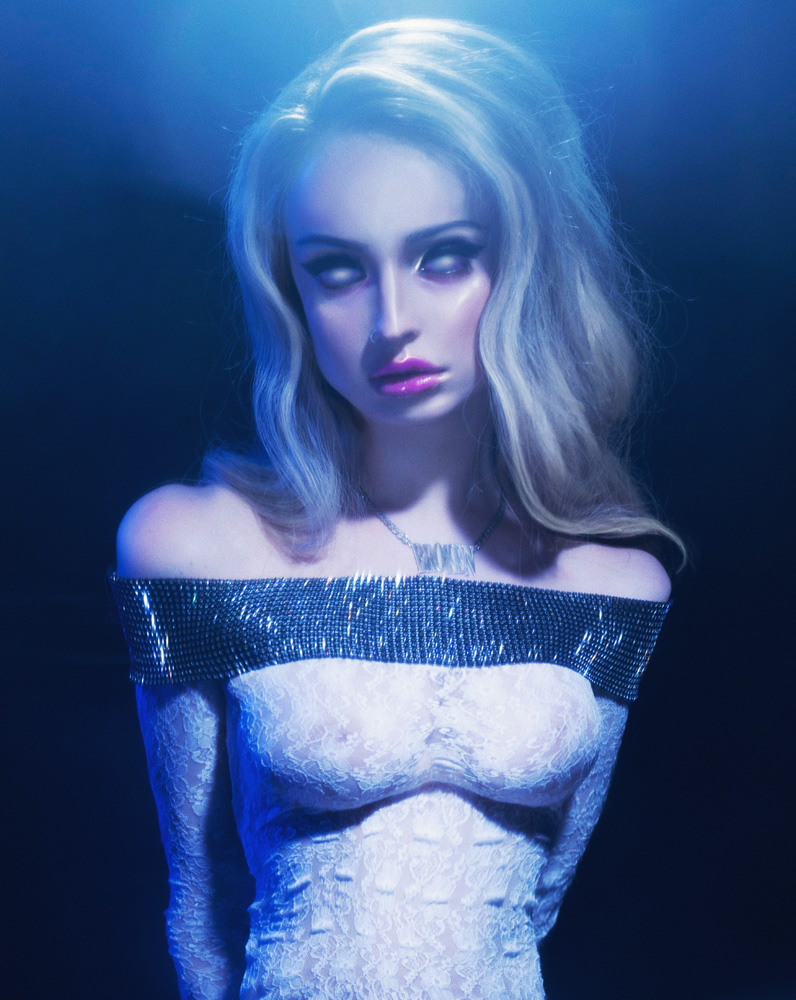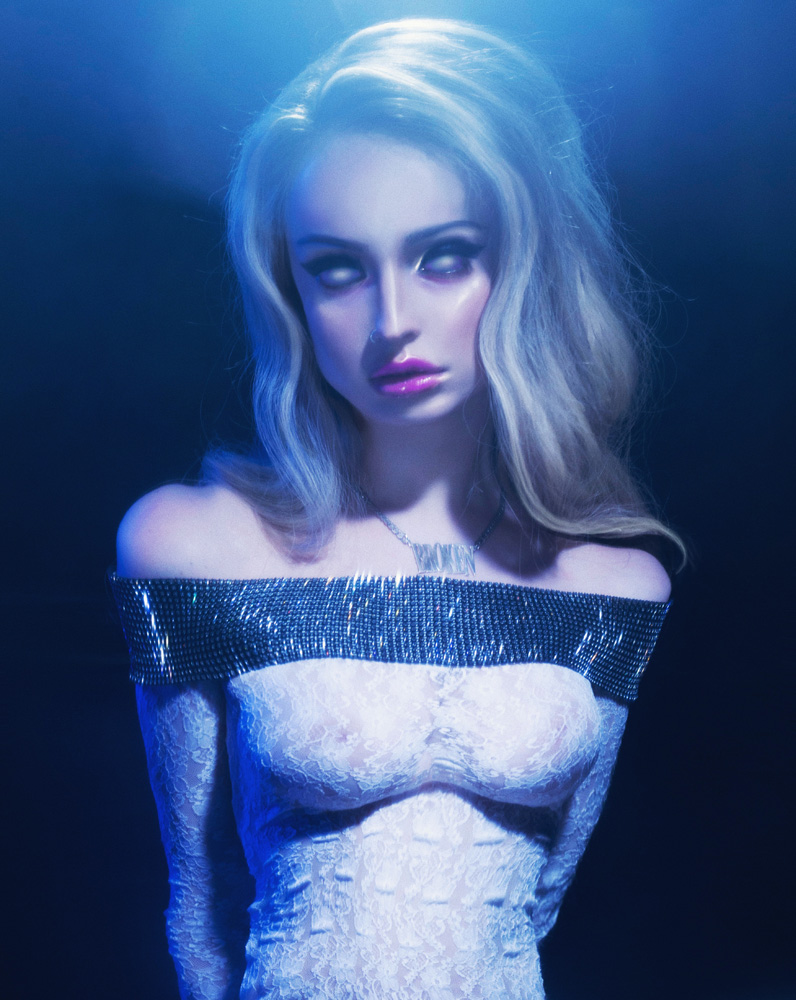 Image: Thom Kerr
Given the encouraging response to Clarity, were you not tempted to call that your debut album?  
The coolest s**t about being a songwriter is that I'll always make another record, I'll always make another song, I'll always come up with new s**t, so I never like to think like that. I just got to drop a full record of bangers, in my opinion, and that's all I wanted to do. I'm so happy people like it and I'm definitely down to drop it as a vinyl or give fans a little special thing, I'm just happy people like my music.
What have you learned from making Clarity that you'll take forward to an album?
First of all, I've proven to myself that I can make a cohesive-feeling project. It's been really interesting hearing peoples' opinions and what they like in albums and it's been really insightful. In general I've learned that it pays off to be myself in my records, and to be confident in myself and speak about stuff that my fans can relate to, and to not hold back. I'm showing so many more sides to myself, there's some emo shit on Clarity as well, like All I Do Is Cry is mad sad!
People have really reacted to Do Me, none of us saw that coming, so now we're going to shoot a video for it. I just thought it was way too raunchy for it to get picked up, so I've learned that my fans are horny – kidding – but I really didn't see that coming. SOPHIE texted me the other day like, 'Clarity's my favourite song' and Charli XCX was like, 'clarity is f**king sick' and to me that was the intro to the record. It's just been really crazy.