Fans have been super-patient the last couple of years, and now the wait is almost over for KatyCats – their idol's fourth album is coming soon.
We've already heard lead single Chained To The Rhythm, a Top 10 hit on the Official Singles Chart, but what else can we expect from Katy Perry's follow-up to Prism – which, by the way, was released back in 2013! Wow, we really have been patient.
Songs
OK, so we can pretty much be sure Chained To The Rhythm will be on there, right? On the GRAMMYs red carpet, Katy also confirmed the title of another new song – Bon Appetit. Katy released a ballad in the summer, Rise, which was for the NBC coverage of the Olympics. It's not confirmed it will be on the album, but can anyone else smell the faint whiff of "bonus track"? We'll have to see.
#VIDEO | via @katyperry's instagram storis + playing a new song :o pic.twitter.com/7VIo8AInZL

— Katy Perry Pics (@katyspics) 11 February 2017
The day after Chained To The Rhythm was released, Katy posted Instagram stories that saw her in the studio, and she even previewed a bit of a new track – as yet untitled – which means it's likely she's including this on the album.
MORE: Katy Perry's official all-time biggest singles revealed
Katy has also stressed that she won't be rushing out the album following Chained To The Rhythm's release, adopting a more "bite size" approach to its roll out. "I've got something swirling, but I think I want to put out some songs first before I give them the full meal," the told Capital FM. "I think we are digesting things in bite size these days and that's what we can handle.
"It's not shade or anything at all like that… but when someone has a 17 or 19 track album and you're like, 'I have to take a trip to Mars to listen to your record in full!' I mean I love you, you're my favorite dope artist, but like we want bite size."
On March 8, Katy shared a teaser of a track on the album we're assuming is called Goddess with the caption: "When the Goddess decides to take back her power..."
#VIDEO | "when the Goddess decides to take back her power..."
Another song snippet from @katyperry's instagram story 🌬️ pic.twitter.com/8Yh27DFTHt

— Katy Perry Pics (@katyspics) March 8, 2017
Collaborators
Katy's been laying down tracks for quite a while, with a variety of people, so the final list of collaborators could end up being pretty big. Confirmed, thanks to their involvement on Chained To The Rhythm, are Sia, Max Martin and Skip Marley, of course.
MORE: The 10 biggest selling songs Sia gave away to other artists

To promote Chained In The Rhythm, Katy released a set of online stickers hinting at some of the people we could expect to see make an appearance. Sia was there – and may well feature on more than one song, as she and Katy are pals and longtime collaborators – plus Ariana Grande, Chance the Rapper, and the Chainsmokers.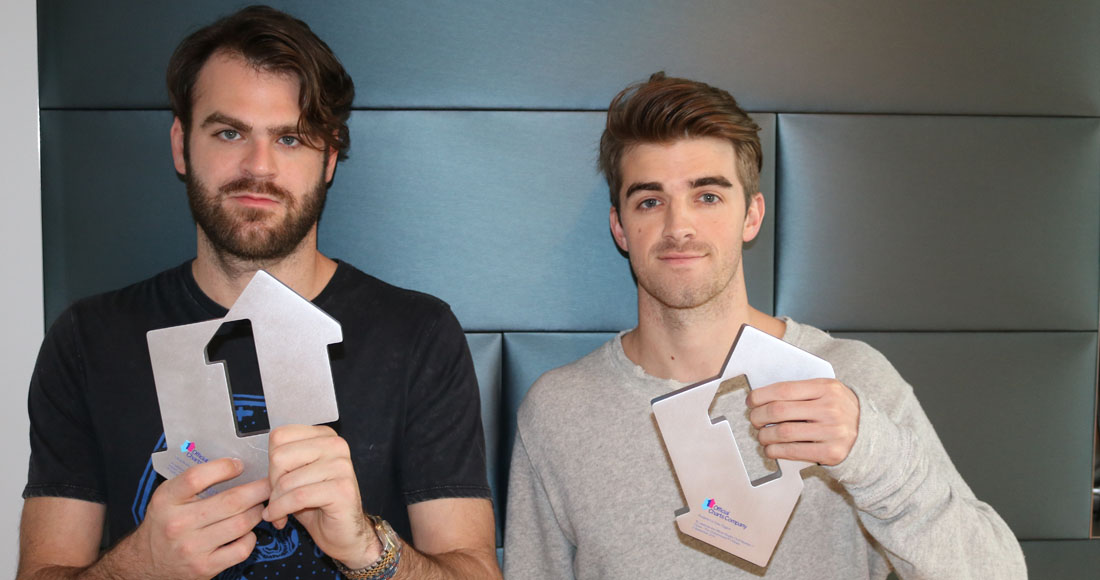 The Chainsmokers look set to be included on the album. Will their next Number 1 be a Katy track?
We know Max Martin's there thanks to Chained To The Rhythm, but back in a tweet in October 2016, Katy riffed on now-President Trump's election slogan to tease that she was penning songs with not only Max but his mate Shellback too. This is likely to mean that Max has at least one more song on KP4.
MAKE LYRICS GREAT AGAIN❗️cc Max Martin & Shellback

— KATY PERRY (@katyperry) October 20, 2016
In December, Katy was set to go into the studio with Rudimental's DJ Locksmith. This tip came from Allan Fenn, manager of the football team DJ Locksmith – aka Leon Rolle – plays for when he's not being in Rudimental, expressing sadness that his star player wouldn't be available because he had more pressing matters to attend to with Katy! 
Swae Lee of hip hop duo Rae Sremmurd has also worked with Katy on a track for this album. "It sounded pretty dope," he told fans. "She got a lot of style."
The sound
While Katy's chosen some solid collaborators, each of them is pretty eclectic when it comes to output, so guessing the album's vibe from the team alone is going to be difficult. So what's Katy herself saying? Katy's said this will be an era of "purposeful pop", and her tireless campaigning for Democrat presidential nominee Hillary Clinton may have an influence on her lyrics. 
MORE: Relive all Katy Perry's UK chart hit singles and albums, including peak positions and chart runs
Chained To The Rhythm itself is more than just a tribute to dancing in the disco – she questions social media obsessions and staying cosy in the suburbs tucked away in a"bubble" from what's really happening.
At her debut performance of the track at the GRAMMYs, Katy wore an armband saying "Persist" in a nod to a popular senator Elizabeth Warren, along with a Planned Parenthood pin. Get ready for #wokepop.
She also said at the GRAMMYs that we'd be hearing more of the "old Katy" on her next album – so plenty of pop bangers heading our way then.
Artwork
Again, we have nothing confirmed for the cover itself, but the visuals for the campaign so far have featured a newly blonde Katy looking 💯 in delightful pastel settings.

Pastel pretty: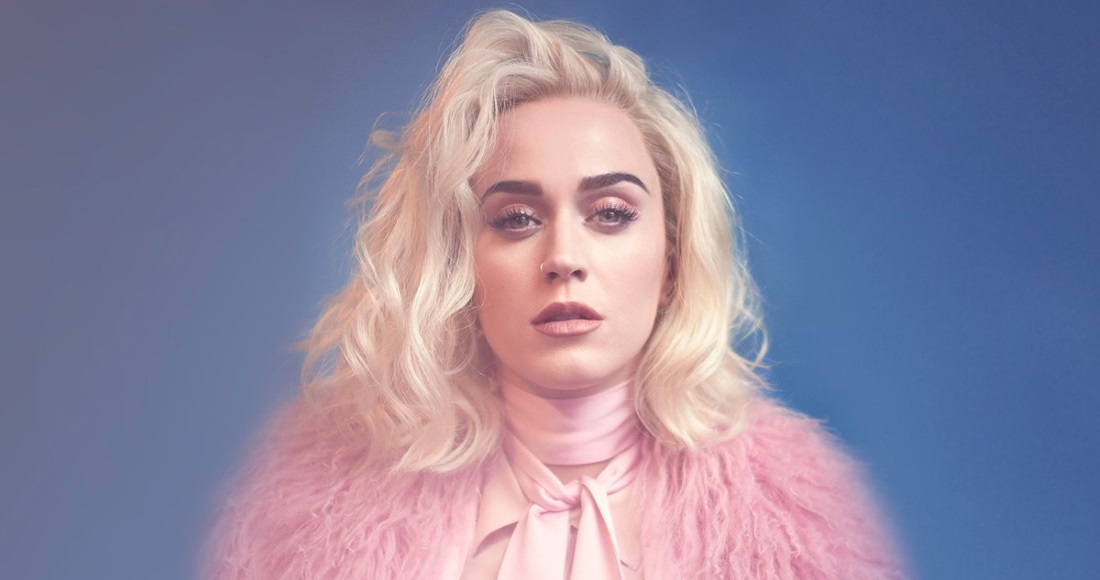 We need this pineapple tie: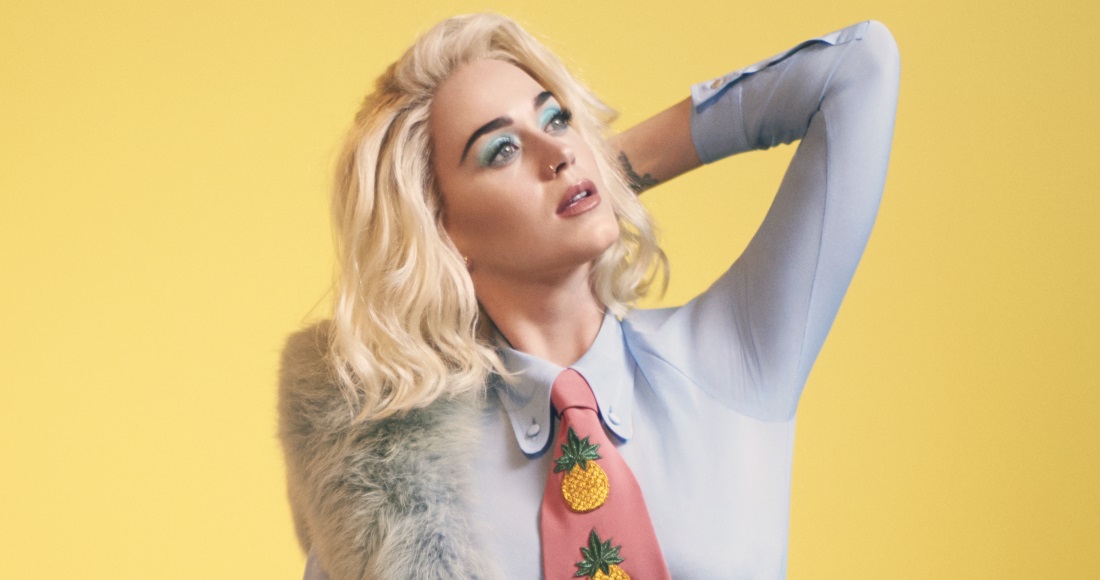 Release date
We honestly don't know. We'd tell you. If the songs Katy was working on in her Instagram stories were for this album then we might have a little bit longer to wait. 
Keep checking back for updates!