Katy Perry has opened up about the mixed response to her album Witness, saying her expectations for her new album Smile are "very managed". 
The star's second and third records, Teenage Dream and Prism, were both global chart-toppers and widely praised by critics, while her last album Witness, released in 2017, didn't fair quite so well.
In an intervew with Zane Lowe on Apple Music about her upcoming record, Katy explained that it's tricky balancing creating music and "playing the business side of it".
She explained: "The desire has always been to be a messenger, even from [debut album] One Of The Boys, and the sonic experimentation and landscape follows that.
I am primarily a lyricist and a melody-based person. I play guitar. I'm pretty good. I've written songs on it, but that's not the way that I write all my music. I hear something that's interesting, and I go, 'Oh my gosh. This matches with this. This beat matches with this idea and they would be a great pairing,' and that's how a song is born.
"And for me, it continues to fall off this kind of trajectory of playing the business side of it. Of course, it's exciting and everybody wants success and you want good feedback from your art, but that all fell apart for me last record, and my expectations are very managed right now. And to me, it continues just to be about speaking my truth."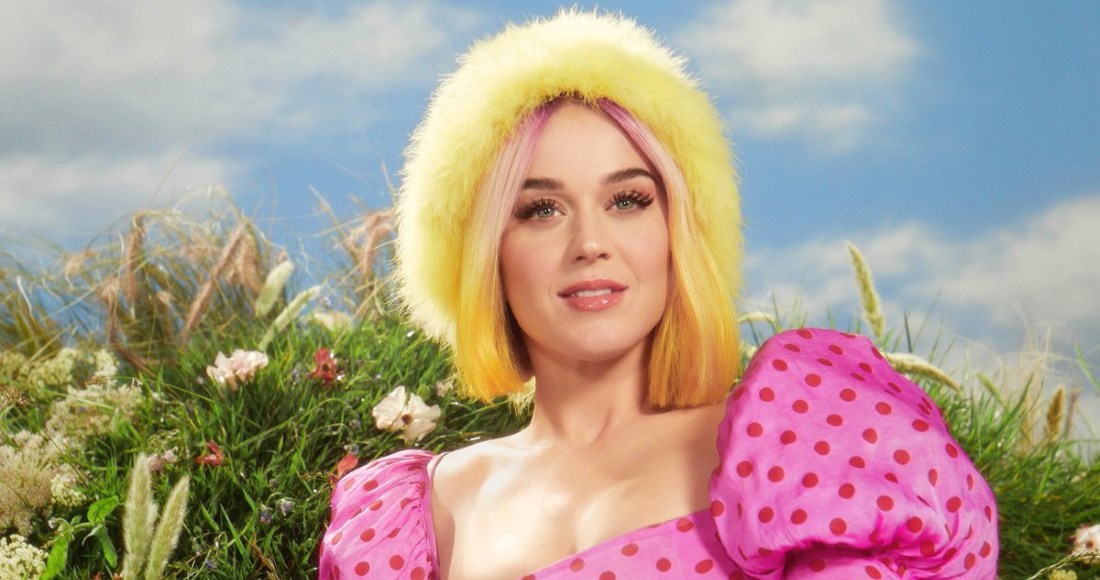 Katy also discussed dealing with fame on a global scale, admitting that amongst all the Number 1 records she "still didn't feel good enough. I still didn't feel like I was in the club. I still didn't feel like worth it.
"I just was like, this is really happening to me? And also like, why me? I never really got to fully enjoy it because I never accepted it. You know? Because the truth of the matter is, is like fame is a by-product for me. It's not the reason why I started my career. It's not the reason why I write the songs.
"The reason why I can still get up on that gold tiger is because I feel like some of these songs can bring hope. They can shift energy. Like for me, music was so, and still is, so healing."
Katy releases her new album Smile on August 28. The record features UK Top 40 hits Never Really Over and Daisies - view Katy's Official UK Chart history in full here.
Article image: Apple Music