Justin Bieber has come face to face with his Christmas Number 1 rivals the Lewisham & Greenwich NHS Choir, as they celebrated their recent chart successes by handing over each other's Official Number 1 Awards.
The superstar united with the choir following their nail-biting race for last year's Christmas Number 1, which saw the collective of singing NHS workers take the crown after a week-long tussle.
The race was made all the more exciting through a dramatic plot twist late in the week when Bieber tweeted his support to the choir, declaring:
so for 1 week it's ok not to be #1. Let's do the right thing & help them win. It's Christmas. @Choir_NHS good luck https://t.co/ORCtFY1k4i

— Justin Bieber (@justinbieber) December 23, 2015
In a Central London hotel, the two race contenders were brought together for the first time by us at Official Charts to celebrate each other's historic chart achievements.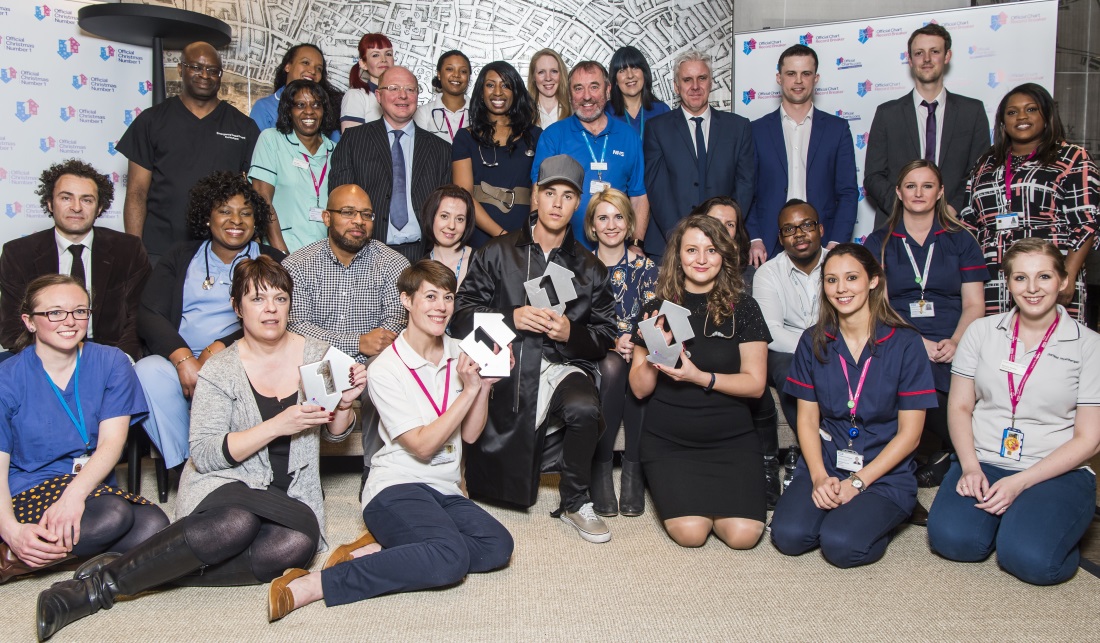 Justin Bieber with the Lewisham &Greenwich NHS Choir
Bieber told OfficialCharts.com: "I was honoured to meet everyone from the choir and I'm really happy that they got their #1."
Bieber presented the forty members of the victorious Lewisham & Greenwich NHS Choir with their Official Christmas Number 1 Award for A Bridge Over You, while the choristers showed their appreciation for Bieber's campaign support by presenting the star with three Number 1 Awards for his haul of UK chart-toppers – What Do You Mean, Sorry, and Love Yourself.
Justin was also given the first ever Official Chart Record Breaker Award to mark his outstanding chart feat of becoming the first artist in UK chart history to hold positions 1, 2 and 3 simultaneously in the Official Singles Chart back in January this year.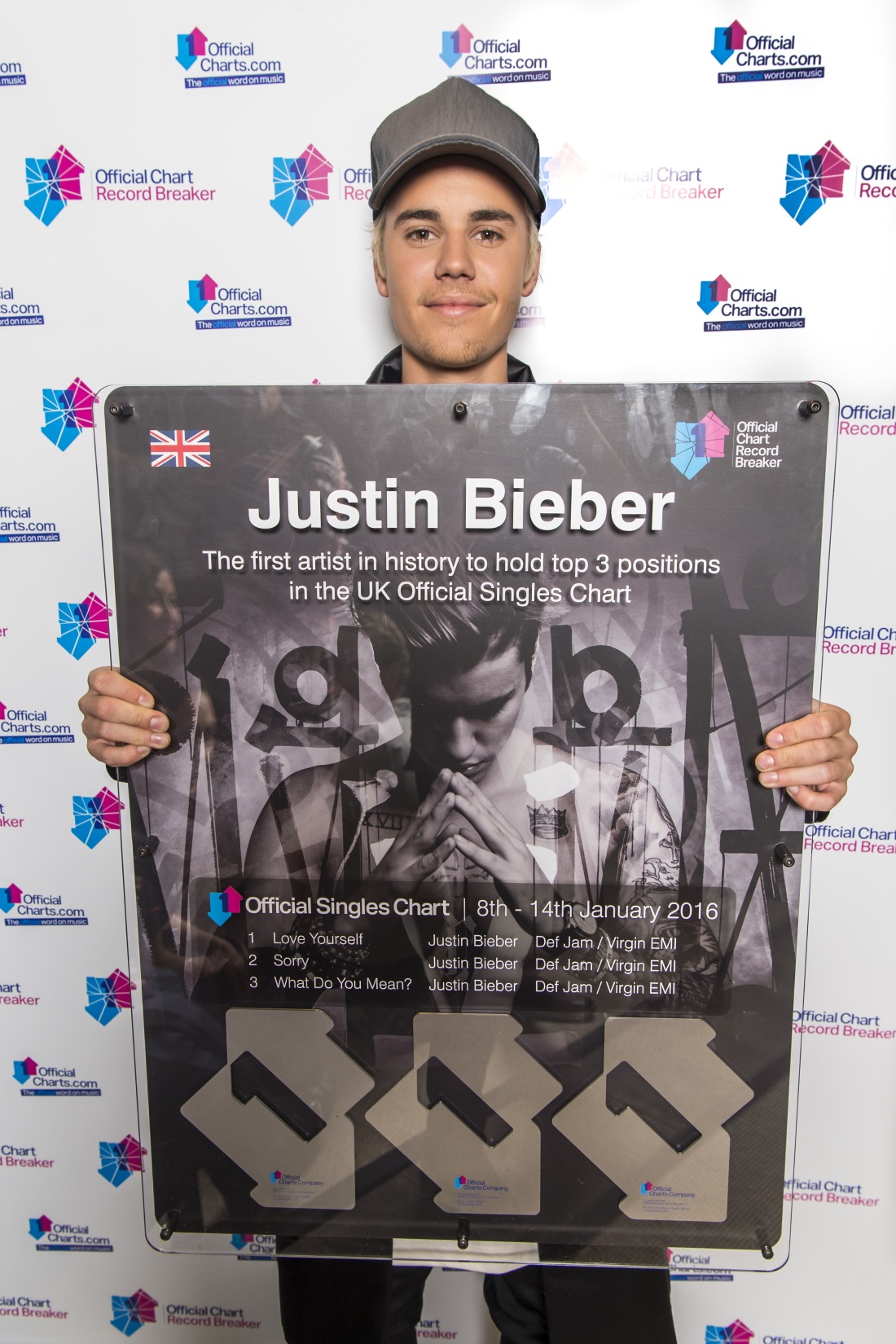 Justin Bieber with his Official Charts Record Breaker Award
Junior doctor and choir spokesperson, Katie Rogerson said: "We are all delighted to meet Justin Bieber today, and congratulate him on his tremendous achievements. It was wonderful that Justin supported the Lewisham and Greenwich NHS choir.
"By doing this, he not only recognised our mental health charities (MIND, SAMH and NIAMH) and Carers UK, but also acknowledged every single member of our hardworking NHS team across the UK. On a personal note... it gives me a bit of street cred with my paediatric patients as Dr Katie! I'm now a Belieber in every sense of the word!"
Watch what happened and see how the choir reacted to Bieber below:
Martin Talbot, Chief Executive, Official Charts Company, added: "We are delighted to see Justin presented with this special award. He proved himself to be a bona fide legend in our eyes at Christmas and the New Year, both with his fantastic achievement of claiming the Top 3 in the Official Singles Chart and also in throwing his support behind his closest rivals – the NHS Choir – in the race for the Christmas Number 1."
MORE: See where all of Justin Bieber's singles and albums have charted in the UK