The critically acclaimed film Joker has been named the UK's biggest home entertainment release of 2020.
Starring Joaquin Phoenix, the movie comes out on top with 1.4m total sales across disc, digital and video on demand services - finishing just ahead of eagerly anticipated sequel Frozen 2 with 1.3m. Other new home entertainment releases include 1917 (1.1m), Downton Abbey The Movie (867k) and Sonic The Hedgehog (621k); see the full Top 10 below.
The news comes as the British Association for Screen Entertainment (BASE) reveals that the home entertainment sector grew by 26% in 2020, bringing its total market value to £3.3 billion.
Digital formats have seen huge gains in 2020 as UK consumers stayed home more than ever through safety measures due to the ongoing COVID-19 pandemic. With most scheduled cinematic releases delayed or postponed, consumers leaned into the few titles that did undergo their release dates, as well as classic films and television series.
In total, consumers spent £194 million on digital film downloads last year - an increase of 16% from the previous year, marking that over 56% of copies were digital for the first time ever.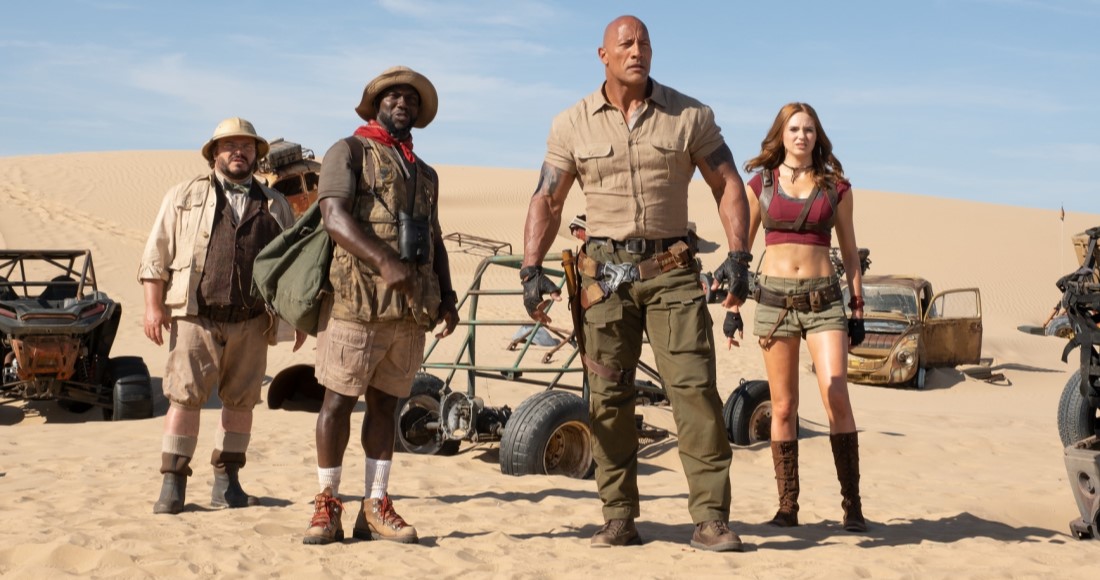 Jumanji: The Next Level
Across Video On Demand digital rental transactions, the Top 3 titles were Joker, Jumanji: The Next Level and Knives out. In the UK there were over 30.8 million VOD transactions in 2020.
The biggest titles across genres reflected the diverse nature of the sector, with several Official Film Chart Number 1s topping the list for their genre, including It: Chapter 2 for Horror, Last Christmas for Comedy, Frozen 2 in the Family section, Star Wars: The Rise of Skywalker topping out the Sci-Fi category, and 2018's biggest film overall, The Greatest Showman continues to dominate as the biggest selling musical of 2020.
Top 10 titles of 2020 across disc, digital and Video On Demand services
| | | |
| --- | --- | --- |
| POS | TITLE | SALES |
| 1 | JOKER | 1.4m |
| 2 | FROZEN 2 | 1.3m |
| 3 | JUMANJI: THE NEXT LEVEL | 1.1m |
| 4 | 1917 | 1.1m |
| 5 | STAR WARS: THE RISE OF SKYWALKER | 935.8k |
| 6 | DOWNTON ABBEY THE MOVIE | 867.3k |
| 7 | BAD BOYS FOR LIFE | 801k |
| 8 | KNIVES OUT | 714.3k |
| 9 | SONIC THE HEDGEHOG | 621k |
| 10 | TERMINATOR: DARK FATE | 562.8k |
© Official Charts Company