In less than two years, and across just three singles, Joel Corry has gone from largely unknown DJ to one of the UK's top dance-pop producers.
Following last year's Head & Heart - a six week chart-topper and the UK's biggest dance track of 2020 - his run of form continues with BED, his new single with David Guetta and RAYE, a British singer-songwriter who has been a staple in the Top 40 since 2016.
Like Joel's previous releases, BED (the capitalisation very much intended here) provides an instant shot of summery goodness, while RAYE delivers one of the cheekiest hooks we've heard in ages. 
The creation of BED, Joel tells OfficialCharts.com, began last summer in a studio session with Jin Jin, a singer-songwriter best known for co-writing hits for Jess Glynne and Sigala. "Jin Jin played me some of RAYE's demos and that was the first time I heard BED," he explained. "I knew it was magic, it was like love at first sight! I slid into RAYE's DMs on Instagram and she told me that she wrote the idea with David Guetta. I got in contact with David and he was happy for me to work on it with RAYE. Me and RAYE hit the studio together and developed the rest of the song. Fast forward eight months and we are ready to release BED to the world.
Is: "I've got a bed but I'd rather be in yours tonight" the most forward chat up line ever?
"Haha yes! I have labelled BED the official baby-making banger… I'm expecting a rise in the population in nine months time! You can thank RAYE for coming up with the genius hook and I am sure people are going to have lots of fun with it."
Did the success of Head & Heart inform the making of BED in any way? Are you feeling the pressure to follow up such a huge hit?
"There is pressure following the success of Head & Heart, but I see it as a challenge which motivates me to up my game. I think pressure is a good thing in life as it forces us to work harder and aim higher. I didn't want to put another record out that sounded like Head & Heart. It was important for me to evolve my sound and come with something fresh. BED ticks all the boxes for me and feels like the perfect next step in my journey.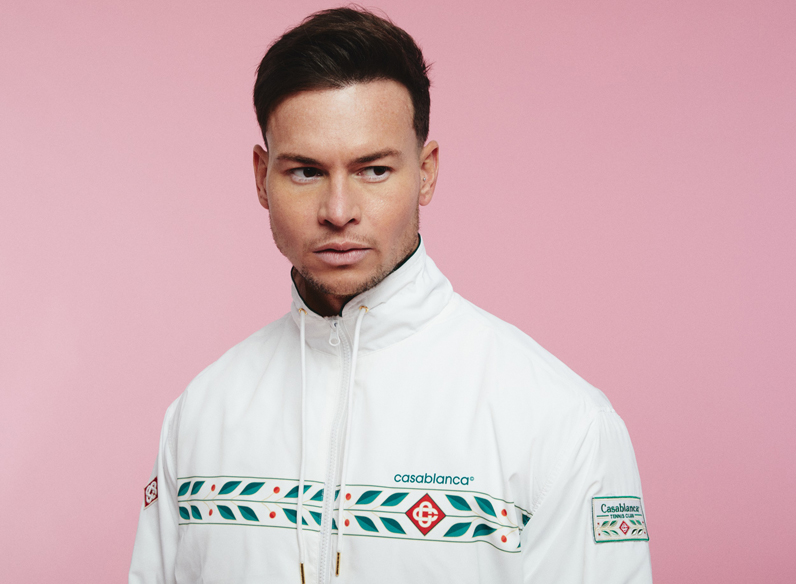 Joel Corry (credit: Ryan Saradjola)
You're focused on big singles at the moment. Would you ever consider putting together a full album?
"I have lots of records in the works, especially after being in lockdown and spending so many months in the studio, just focused on my music. I do tend to become attached to one record when I know it is 'the one'. The hardest part is always finishing a record because when I reach those final stages of the production, I need to have that laser focus to get it over the line."
We're slowly coming out of the lockdown – what would be your ideal post-pandemic party situation?
"I would do anything to be back in a big, muddy field with a huge sound system, dropping all my bangers. I want to look out at thousands of people going wild and all my mates there having an absolute rave up! We have so much partying to do to make up for lost time. Summer 2021 is hopefully going to be the best summer ever… and I can't wait for it!"