The reopening of dancefloors after months of lockdown is a moment worth celebrating, and Joel Corry and Jax Jones have taken it upon themselves to lead the charge with their new single. It is, in their words, time go OUT OUT again. 
And in case you needed any coaxing out of your shell, OUT OUT is a properly bonkers dance-pop moment, sampling Stromae's 2009 Eurodance smash Alors On Danse and featuring Charli XCX and Saweetie, who confidently guide us through the pre-drinks, into the Uber, and on to the dancefloor until the early hours.
The DJ/producer heavyweights - each with a run of chart and radio dominating hits over the past two years - are longtime friends and, in a full circle moment, happened to play their last gig before lockdown together, when Joel supported Jax's show at London's O2 Academy in Brixton.
But before we head back out out, we asked Joel and Jax to inspire us by each sharing what went down on the best night of their lives...
Jax: "First of all, a disclaimer: I'm not a night out kind of guy. I prefer to play the parties or DJ. I like to have something to do. The only times I get really festive is when I'm abroad - when there's no-one from my home turf to acknowledge that I'm getting messy, basically!
"My favourite time recently was when I had a few days off in Vegas. I was doing Zedd's tour and we'd played a show in Portland, Oregon. We jumped on a jet that night and arrived in Vegas half an hour before his set at [nightclub] Hakkasan, where we partied like crazy. We went to the penthouse afterwards and got some pizza – always my favourite part of the night – and went on the slotties afterwards and won a few thousand. Pizza, some tunes, travelled in style, won some money… it's my ideal night to be honest!"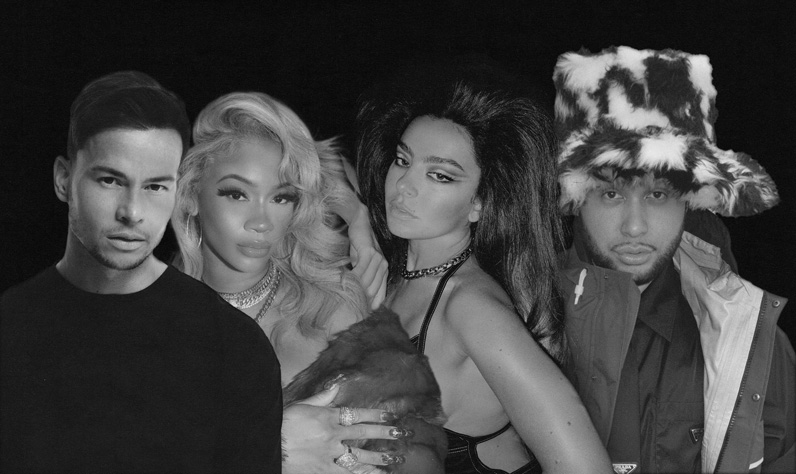 Joel: "My biggest nights out have always been in my favourite place in the world, Ibiza. There's been a lot of big, big Ibiza nights, but my best memories were raving at [nighclub] Space, watching Carl Cox close that main room down.
"Then, heading out to beach after with all my mates - our arms around each other watching the sun come up. The best memories of my life have been made in Ibiza."
Jax: "It's hard to do those kinds of nights in the UK – I just can't face that night bus!"