Jim Steinman, the Grammy-winning composer and songwriter behind hit records including Meat Loaf's Bat Out Of Hell, as well as hits for Celine Dion and Bonnie Tyler, has died aged 73. 
The producer's brother Bill Steinman the Associated Press that his brother died on Monday from kidney failure after a long illness. 
Meat Loaf, who scored his greatest successes with Steinman, paid tribute to him on social media with message: "Fly Jimmy Fly."
Bonnie Tyler wrote that she was "absolutely devastated" by the news, adding that outside of music, Steinman  "was also a funny, kind, supportive, and deeply caring human being.
"The world is a better place for his life and his work and a worse one for his passing."
Jim Steinman's biggest hits
Launching his career in 1977 with Meat Loaf's Bat Out Of Hell album - which includes You Took the Words Right Out of My Mouth and Two Out Of Three Ain't Bad - Steinman quickly became known for his bombastic and over-the-top productions. The record is one of the biggest of all time, with sales estimated at over 50 million, including 3.3 million in the UK. 
Steinman worked on Meat Loaf's chart-topping 1993 sequel, Bat Out of Hell II: Back into Hell, which featured the global chart-topper I'd Do Anything For Love (But I Won't Do That). He produced a further two albums with Meat Loaf, 1981 Number 1 Dead Ringer and 2016's Braver Than We Are. View Meat Loaf's Official UK Chart history here.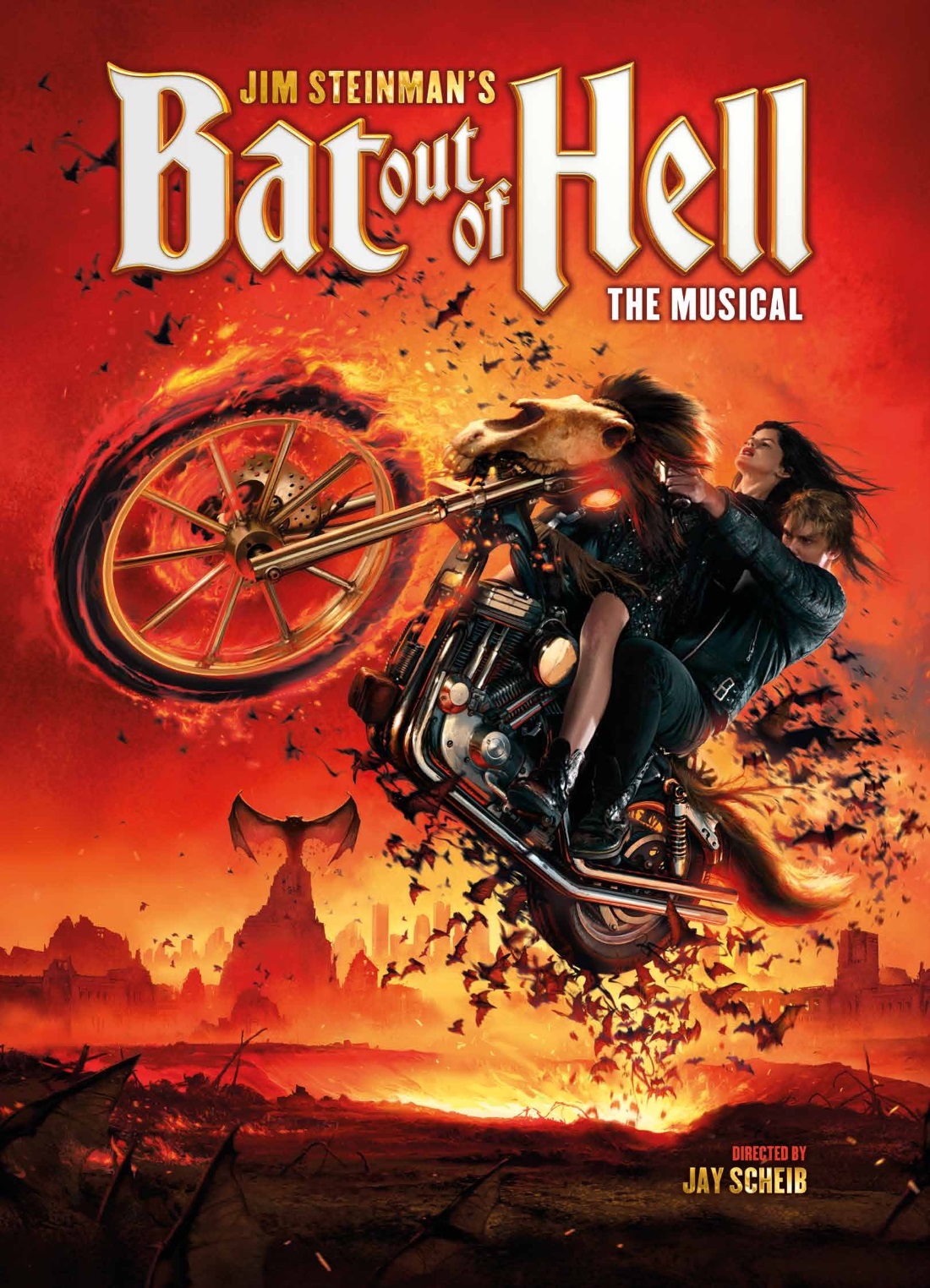 In 2017 Bat Out Of Hell's rock opera ambitions were fully realised when it was turned into a stage musical. Speaking to OfficialCharts.com at the time, Meat Loaf said: "This has been Jim Steinman's dream for 50 years, and my friend of 42 years, someone who I love dearly, so to see his dream finally come true is truly, truly remarkable."
Beyond his work with Meat Loaf, Steinman won the album of the year Grammy in 1997 for his work on Celine Dion's Falling Into You, including the UK Top 5 hit It's All Coming Back to Me Now.
He also produced hits including Bonnie Tyler's Holding Out for a Hero, Air Supply's Making Love Out of Nothing at All, and worked on Andrew Lloyd Webber's musical Whistle Down The Wind, which opened in the West End in 1998. In 2012 he was inducted to the Songwriters' Hall Of Fame, of which Meat Loaf said: "There is no other songwriter ever like him." 
Article image: jimsteinman.com