The Super Bowl Halftime Show is arguably an even bigger institution than the actual Super Bowl football game itself. One of the most watched music programmes in the world, millions of people tune in for twelve minutes of spectacular, big-budget entertainment from the hugest names in music.
Past performers include Beyoncé, Madonna, Katy Perry, Coldplay, Michael Jackson, Diana Ross, and Lady Gaga. For 2020, two of Latin pop's leading ladies are joining forces and sharing the Super Bowl stage – it's all about Jennifer Lopez and Shakira.
Update (Feb 3): Here's what J-Lo and Shakira performed on the night - watch the full performance below: 
Shakira
She Wolf
Empire
Whenever, Wherever
I Like It Like That, ft. Bad Bunny
Chantaje
Hips Don't Lie
Waka Waka
Jennifer Lopez
Jenny from the Block
Get Right
Waiting for Tonight
Love Don't Cost a Thing
Mi Gente, ft. J Balvin
On the Floor
Born in the USA, ft. daughter Emme Maribel Muñiz
Let's Get Loud
Usually, to keep the punters happy, Super Bowl Halftime Show setlists tend to be greatest hits retrospectives – although artists have been known to sneak in a new single to claw back some promo for what is, essentially, an unpaid performance.
Picking which of your back catalogue's best can cut it in a twelve-minute show would be hard enough for an act, but when there's two of you and (we're assuming) get only half the allotted time each, which do you choose? Between them, J-Lo, have 35 Top 40 hits, of which 23 went Top 10, with five Number 1 singles (Jen has three; Shakira, two), so there are plenty of smashes to choose from.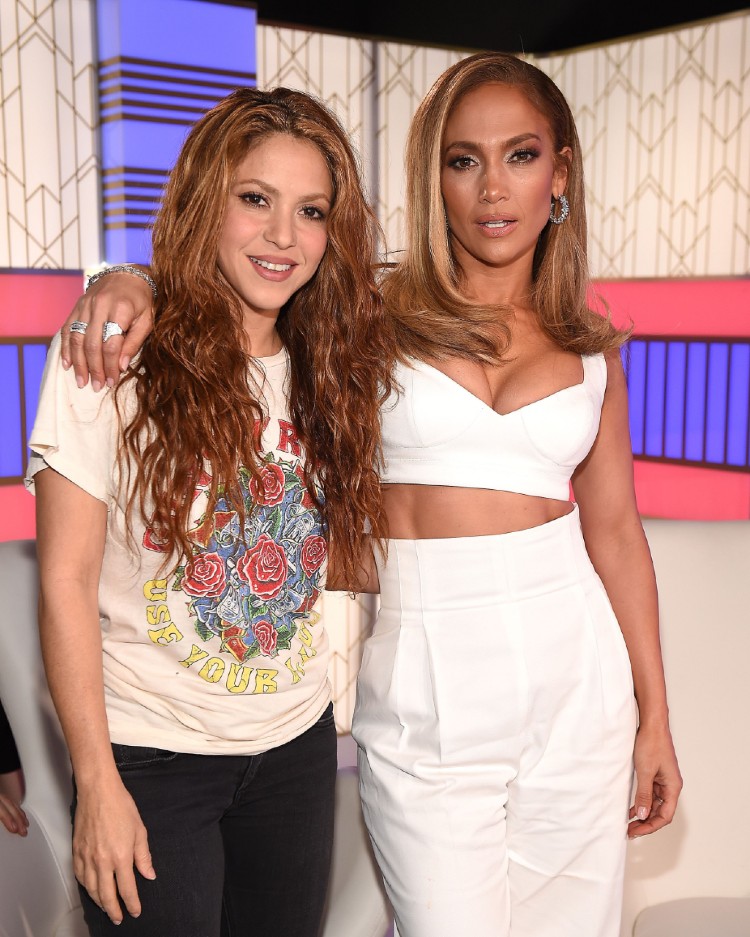 Shakira and J-Lo are all set for the Super Bowl! (Image: Frank Micelotta/Fox Sports/Picturegroup/Shutterstock)
Biggest songs
First of all, if you're going to open a show, you want to kick it off with your biggest hit. Jennifer's biggest hit of all time, with 1.15 million chart sales, is her most recent Number 1 from 2011, On The Floor, featuring Pitbull. Given Miami is Mr Worldwide's hometown, we reckon the chances of him turning him up are high! Shakira's going to be requiring a bit of stage room for a guest rapper too – her biggest song, with 1.47 million chart sales, is Hips Don't Lie, which spent five weeks at Number 1 in 2006. But who goes first? Well, as Shakira has spent a total of eight weeks at Number 1, and J-Lo has four, she gets to take to the stage first. Look back at all Shakira's UK hit singles and albums in her archive.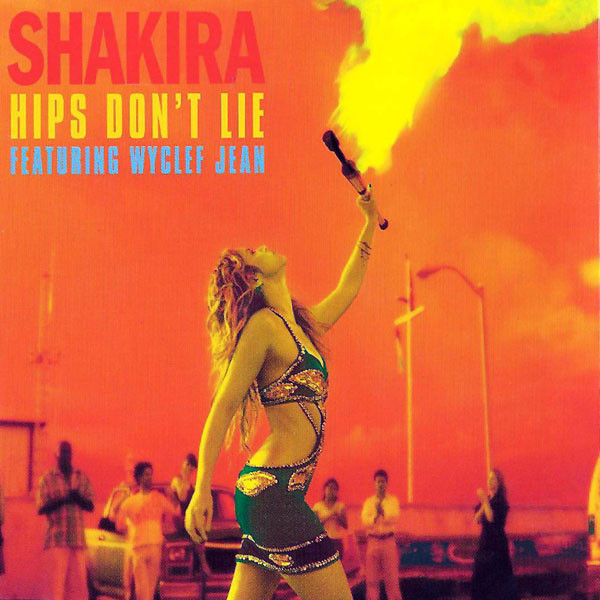 First hits
For your second song, you want to take the fans right back where they started: play a golden oldie you know they'll love. So why not start with their very first hit? Jennifer was first off the rank when it came to hits – she wasn't even known as J-Lo back then – in summer 1999 with If You Had My Love, reaching Number 4 If You Had My Love reached Number 4 and has a combined sales tally of 477,000. See Jennifer Lopez' biggest songs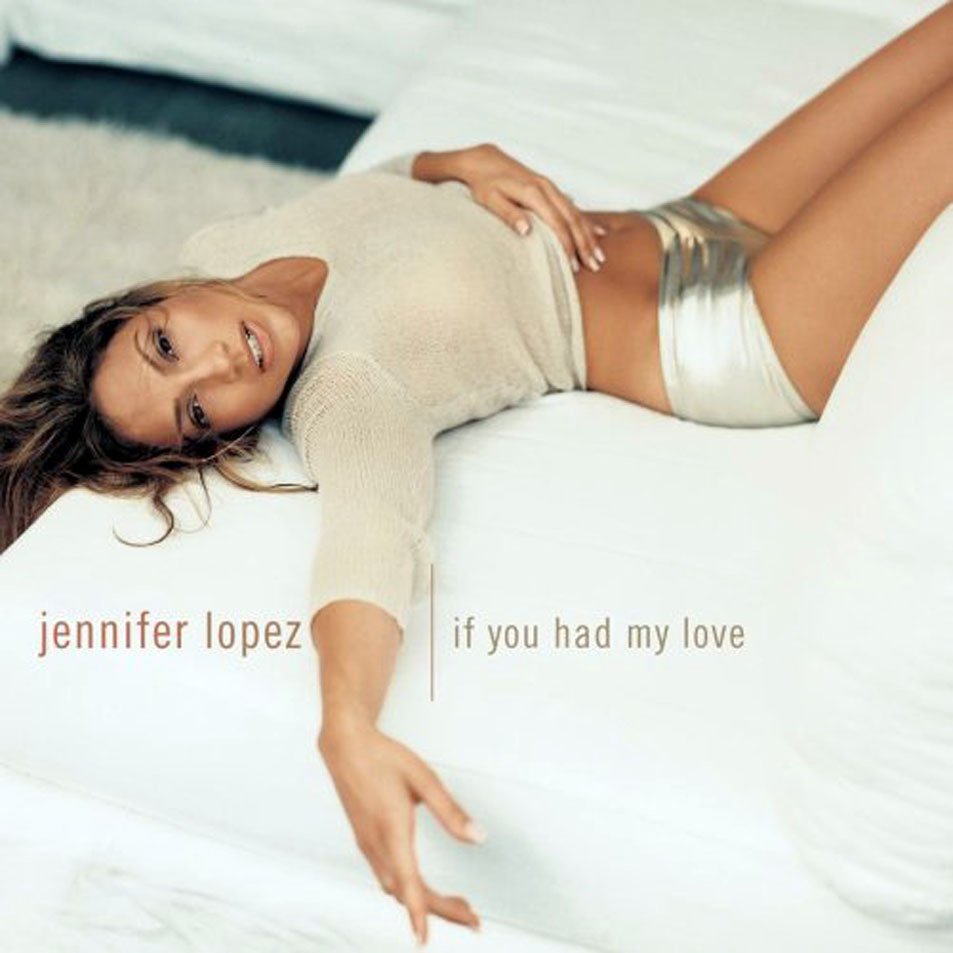 Shakira broke through with Whenever Wherever in spring 2002. The super-catchy tune peaked at Number 2, kept at bay for two weeks by Will Young's record-breaking debut Anything is Possible/Evergreen and has scored 1.04 million combined sales. 
Incidentally, both of these songs are each artist's second-biggest hits. Always the bridesmaid!
Big-name collaborations
Around the halfway mark – assuming you're performing very trimmed down versions of each song – maybe it would be a good time to bring on a guest! Aside from her long-standing collaboration partnership with Pitbull, J-Lo is spoilt for choice. She could bring on Iggy Azalea for a performance of Booty – one of her ten most streamed songs of all-time – or Lil Wayne for I'm Into You, a Number 9 hit in 2011 with 313,000 chart sales. Maybe Cardi B could be persuaded to being Dj Khaled along for a quick blast of Dinero?
Shakira's not shy of a team-up either and Wyclef aside, her most notable was Beautiful Liar, a Number 1 for Shakira (Sha-ki-ra) and Beyoncé (Be-yon-cé) in 2007. It stayed at the top three weeks and racked up 589,000 chart sales.
Underrated, but successful, tracks
No Super Bowl Halftime Show is complete without a medley, so what about a quick run-through of some underrated tracks from each of their back catalogues – looking at timings, this would have to be maybe a line or two from each. This is why we don't work in television. Anyway, J-Lo could do worse than dust off her 2005 Number 1 Get Right (417,000 chart sales) and her first chart-topper from 2001, Love Don't Cost A Thing (347,000) and finally show some love to Play (214,000), which was sadly left off her greatest hits. And might she bring on LL Cool J to perform their Number 2 hit Control Myself (188,000)? Probably not, but we can hope.
If Shakira gets a shot at a medley, we'd like to see She Wolf unleashed (437,000 chart sales), and what about her 2002 Number 17 hit Objection (Tango) (80,000) and perhaps her most-streamed Spanish-langaue song in the UK, Chantaje, featuring fellow Colombian megastar Maluma (22.8m streams)
The big finish
And how shall we finish? Why not the classics that still have plenty of streaming power? Pushing aside the two biggest hits, which we've already played out, Shakira's second most played song is her 2010 World Cup anthem, Waka Waka (This Time For Africa), which spent 33 weeks on the Top 100 and is on 43.5 million streams. And what better song to close the show for Jennifer than her signature song Jenny from the Block, her second most-streamed tune with 22.5 million listens. Would a mash-up of those two tracks work? Only one way to find out!