Jason Orange has quit Take That after 15 years as a member of the group.
The singer released a statement last night (September 24) confirming he did not want to commit to recording and promoting a new album.
"I want to start by saying how proud I am of what we have achieved together over the years," the statement reads. "However, at a band meeting last week I confirmed to Mark, Gary and Howard that I do not wish to commit to recording and promoting a new album.
"I have spent some of the best years of my life with Take That and I'd like to thank everyone who has been a part of my journey, including my band mates, who I feel are like brothers to me. Most especially my gratitude goes to all of the good and kind, beautiful and ever-loyal fans of the band, without whom none of this could have been possible. Thank you."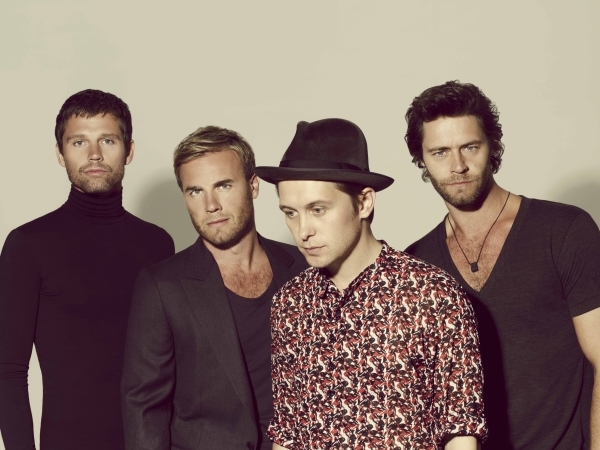 He continued: "At the end of The Progress Tour I began to question whether it might be the right time for me to not continue on with Take That. At the start of this year and with my full knowledge and blessing the guys began writing new material.
"There have been no fallings out, only a decision on my part that I no longer wish to do this. I know how much Mark, Gary and Howard enjoy writing and making music, and they know that they have my full support and encouragement to continue on with what is to be another chapter for the band."
The band will continue as a trio of Gary Barlow, Howard Donald and Mark Owen. Robbie Williams previously confirmed that he will not be returning for their next project.
"This is a sad day for us," They said. " Jason leaving is a huge loss both professionally and even more so personally. We first became aware of Jason's reservations a couple of years ago but had hoped that by giving him the desired time and space he may begin to feel differently.
"This has not been the case and we now have to accept and fully respect his decision which we know hasn't been an easy one. Jason's energy and belief in what this band could achieve has made it what it is today, and we'll forever be grateful for his enthusiasm, dedication and inspiration over the years."
Take That formed in Manchester in 1990 and disbanded in 1996 following the departure of Robbie Williams. They reformed in 2006 as a four-piece and released their fourth studio album Beautiful World, before Williams rejoined in 2010. The group are expected to release their next studio album in 2015.
Chart Facts
Take That have scored 25 Official Singles Chart Top 40 hits with an impressive 11 Number 1s; Pray (1993), Relight My Fire (1993), Babe (1993), Everything Changes (1994), Sure (1994), Back For Good (1995), Never Forget (1995), How Deep Is Your Love (1996), Patience (2006), Shine (2007), Greatest Day (2008).
The group have also scored 11 Official Albums Chart Top 40s with six Number 1s; Everything Changes (1993), Nobody Else (1995), Greatest Hits (1996), Beautiful World (2006), The Circus (2008) and Progress (2010).
Earlier this wee,k the OfficialCharts.com also confirmed that Take That have scored their second million-selling single. Rule The World has now been added to the list of 152 songs that have sold over a million copies in the history of the UK charts, joining Back For Good.