With a career spanning four decades that includes era-defining albums and world-conquering singles, Janet Jackson is one of the most well-known popstars in the world. The fact that she supposedly had no interest in a music career as a child (the story goes that she wanted to be an entertainment lawyer or jockey) almost doesn't bear thinking about.
2019 has seen Janet celebrate her legacy: In March she was inducted into the Rock & Roll Hall of Fame, a Vegas residency called Metamorphosis launched in May, in June she graced the Pyramid Stage at Glastonbury and this month sees her reissuing her most celebrated albums on vinyl.
To mark the occasion, we're revealing Janet's biggest albums in the UK, based on Official Charts Company sales and streaming data. Look at Janet's Official UK Chart history in full here.
Control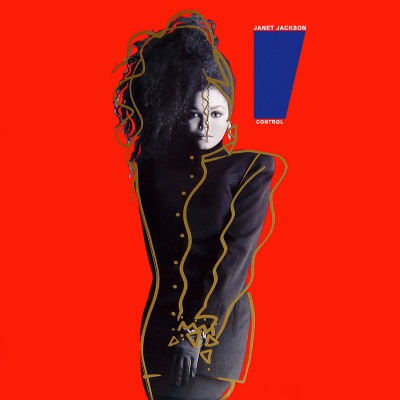 Janet's music career didn't properly kick into gear until 1986, when she released Control; her first two albums – 1982's Janet Jackson and 1984's Dream Street – failed to make much of an impression critically or commercially. Control, however, was different; the album's mood was one of strength in the face of adversity, inspired by severing business ties with her family and the annulment of her marriage to singer James DeBarge. It also marked her introduction to who would become her long-time collaborators Jimmy Jam and Terry Lewis.
The album spawned five Top 40s on the Official Singles Chart: its biggest hits in the UK were lead single What Have You Don't For Me Lately? and Let's Wait A While, both of which reached Number 3. The album was a slow-burner in the UK, missing the Top 40 in its first week and lingering around the lower half of the Top 100 for much of '86. It was the album's later singles, The Pleasure Principle and Funny How Time Flies, that sent it to a high of Number 8 in July 1987.
Control ranks as Janet's fourth biggest album in the UK with approximately 324,000 chart sales (including pre-1994 panel sales). Control: The Remixes - released in 1987 in the wake of the album's success - places eighth.
Rhythm Nation 1814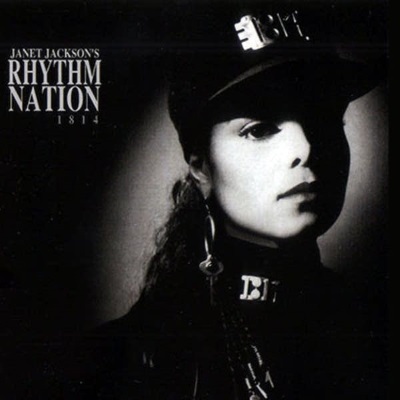 Following the success of Control (which has reportedly sold 14 million copies worldwide), Janet pulled the focus away from herself and shone a spotlight on a range of social issues on 1989's Rhythm Nation 1814, including racism, global poverty and media control as well as romance. The album's lead single Miss You Much and its ferocious choreography has become a point of reference for popstars ever since, while its industrial title track turned her into a role model for its socially conscious lyrics.
The record was an enormous success in America, with seven of its singles peaking within the Top 5 (four were Number 1s). Its impact wasn't felt quite as strongly in the UK, but all seven singles did chart in the Top 40, the highest being the Number 15-peaking Black Cat. Rhythm Nation 1814 topped out at Number 4 on the Official Albums Chart and ranks as Janet's fifth biggest album overall with an estimated 281,000 chart sales (including pre-1994 panel sales).
Janet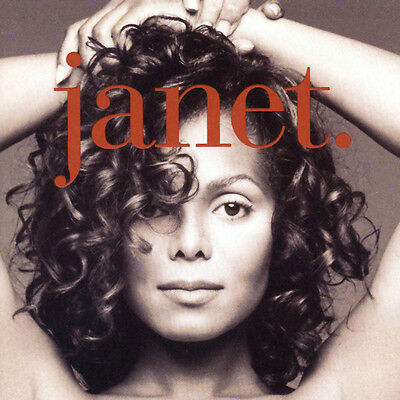 Prior to the release of Janet in 1993, her A&M label contract was due to expire, and the star became the subject of a major label bidding war. She eventually signed with Virgin for $40 million, which was then the biggest record deal ever  (after Diana Ross's $20 million signing with RCA in 1981). Expectations for the album were undoubtedly high, but if Janet was feeling the pressure, she didn't show it.
The slinky R&B groove of lead single That's The Way Love Goes displayed a softer, sexier side of Janet, and the result was her highest charting single to date as a lead artist in the UK, topping out at Number 2. The album yielded a further six Top 40 hits and became her first and only album to date to reach Number 1 in the UK, spending two weeks at the summit. With 437,000 chart sales, Janet ranks as her second biggest album.
The Velvet Rope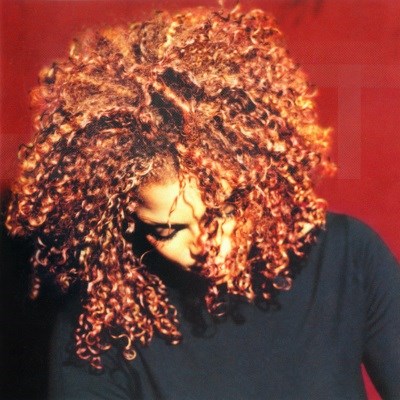 After a 1996 greatest hits album (more on that later), Janet returned with 1997's The Velvet Rope, considered by many as her strongest work. Blending subjects of depression (which she had reportedly been suffering from), domestic violence and homophobia with radio friendly R&B-pop, the album is often cited by artists who are switching up their image or going through a rebellious phase. The album's fusing of genres is best showcased in its UK lead single, the trip-hop Got 'til It's Gone, which features rapper Q-Tip and Joni Mitchell and samples the latter's 1970 track Big Yellow Taxi.
A further three songs were released from The Velvet Rope, including Number 4 hit Together Again, while the album itself topped out at Number 6. Its popularity has endured over the years, ranking as her third biggest record with 367,000 chart sales.
Design of A Decade 1986-1996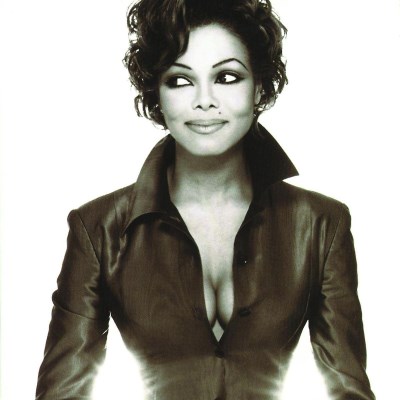 Despite the title, this retrospective mostly focuses on the period of 1986-1991. That said, its two new songs, Runaway and Twenty Foreplay, were also hits in the UK, with the former reaching the Top 10. Such was her power at the time that even a re-release of The Best Things In Life Are Free with Luther Vandross, a Number 2 in 1992, managed a Top 10 re-entry to coincide with the record's release. It's Janet's biggest album overall, with 529,000 chart sales in the UK.
Janet Jackson's Official UK Top 10 biggest albums
| | | | | |
| --- | --- | --- | --- | --- |
|   | TITLE | ARTIST | PEAK | YEAR |
| 1 | DESIGN OF A DECADE 1986-1996 | JANET JACKSON | 2 | 1995 |
| 2 | JANET | JANET JACKSON | 1 | 1993 |
| 3 | THE VELVET ROPE | JANET JACKSON | 6 | 1997 |
| 4 | CONTROL | JANET JACKSON | 8 | 1986 |
| 5 | RHYTHM NATION 1814 | JANET JACKSON | 4 | 1989 |
| 6 | ALL FOR YOU | JANET JACKSON | 2 | 2001 |
| 7 | THE BEST | JANET JACKSON | 28 | 2009 |
| 8 | CONTROL - THE REMIXES | JANET JACKSON | 20 | 1987 |
| 9 | DAMITA JO | JANET JACKSON | 32 | 2004 |
| 10 | UNBREAKABLE | JANET JACKSON | 11 | 2015 |
©2019 Official Charts Company. All rights reserved.