Ex-military officer, Twitter legend, pub landlord and million-selling pop star – James Blunt has, you could say, been everything.
Since he broke into the pop landscape in 2004, the man born James Hillier Blount has clocked up a reported 23 million album sales worldwide, including 3.4 million for his debut album Back To Bedlam in the UK alone (the best-selling album of 2005).. His 17-year career has also seen him win BRIT Awards, Ivor Novellos, as well as receiving five Grammy Award nominations.
To celebrate his career so far, he's put together a Best of album entitled The Stars Beneath My Feet (2004 – 2021), which is a 24-track round-up which features four new songs. Here, we look at his biggest successes in the UK Official Singles Chart.
You're Beautiful (2005)
Official Chart peak: 1
UK chart sales: 1.4 million
Co-written by Blunt with Sacha Skarbek and Amanda Ghost, You're Beautiful was the second single released off Back To Bedlam and was the definition of a slow-burner at that point. Blunt has claimed You're Beautiful is about a number of things over the years – seeing an ex-girlfriend with a new paramour on the tube, where their eyes meet and "(we) lived a lifetime in that moment", which is a slightly more romantic inspiration than "It's about a guy (me) who's high and stalking someone else's girlfriend on the subway. And then the stalker kills himself." Lovely!
You're Beautiful spent five weeks at Number 1 on the Official Singles Chart during the summer of 2005, but has also been named as one of the worst songs ever recorded, which is about as swings and roundabouts as it gets. Not that James is too bothered though, after it racked up 1.4 million sales and streams - 829,000 of those as pure sales - and it shifted over three million copies in the U.S. It was also the most-played song of 2005, earning him an Ivor Novello Award.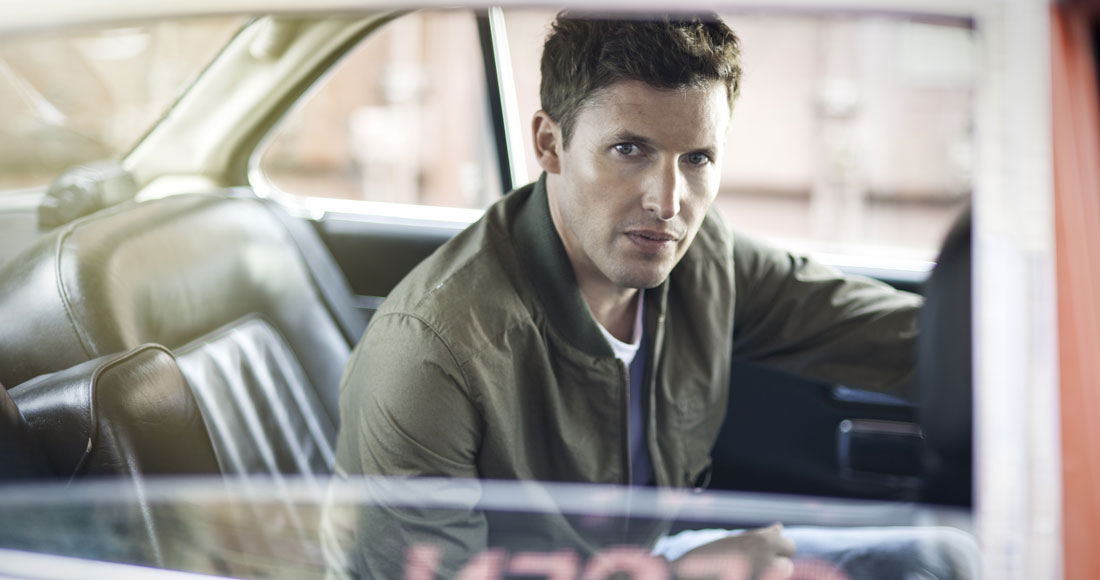 Bonfire Heart (2013)
Official Chart peak: 4
UK chart sales: 777k
The lead single from James' fourth album Moon Landing, Bonfire Heart - co-written by Ryan Tedder - was a bit of a surprise hit at the time, reaching Number 4 in October 2013. After his label accidentally emailed their entire database with news of the song being released, James took to Twitter to apologise profusely for emailing the whole of the UK by mistake.
Goodbye My Lover (2005)
Official Chart peak: 9
UK chart sales: 710k
The blubsome Goodbye My Lover also hailed from Back To Bedlam, and was the last single to be released from the album right at the end of the year, peaking at Number 9 in January 2006. It was recorded in Los Angeles, notably in the bathroom of late Star Wars icon Carrie Fisher - which no doubt made that a selling point for any estate agent.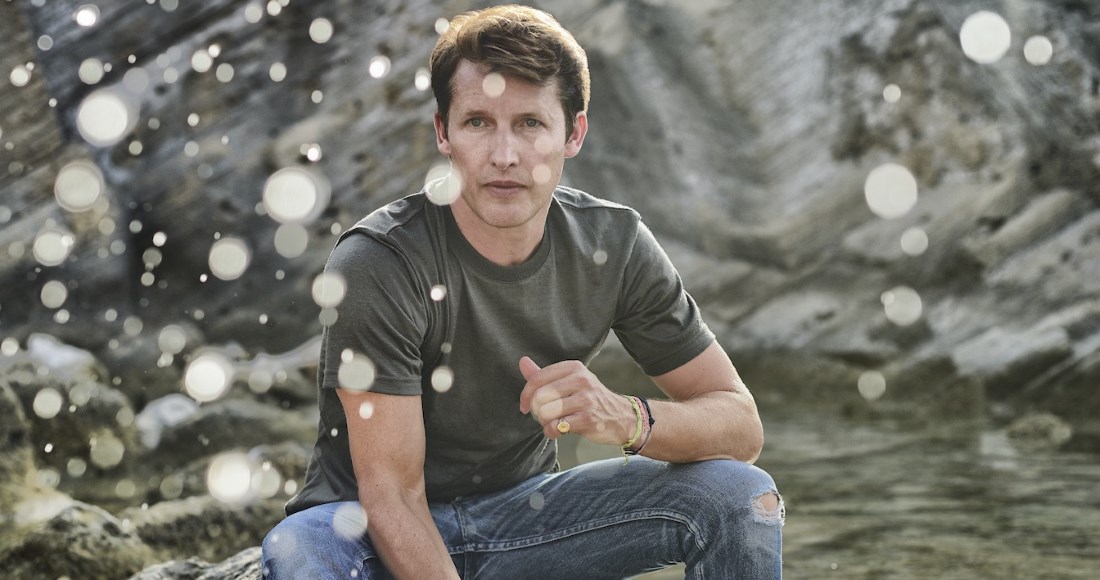 1973 (2007)
Official Chart peak: 4
UK chart sales: 569k
Coming back with a 'difficult second album' proved no problem for James, when he returned in 2007 with All The Lost Souls, and its lead song 1973. Inspired by the club scene in Ibiza, where James now lives, 1973 referenced various other classic songs such as As Time Goes By from Casablanca and Johnny Nash's I Can See Clearly Now. Released in September, it reached Number 4 later that month.
Wisemen (2005)
Official Chart peak: 23
UK chart sales: 371k
James' debut song Wisemen tootled around outside the Top 40 for four months, reaching a peak of Number 44, but after Bluntmania had swept the nation following the release of You're Beautiful, it was re-released in early 2006 and reached Number 23. Aided by a moody video that involved James being kidnapped and self-combusting, a cheerier onscreen moment was probably Rob Brydon's Uncle Bryn singing along to it in his car during an episode of Gavin & Stacey.
And the rest...
Further songs that rank high among James Blunt's most popular, include his feature on Robin Schulz's OK from 2017 at Number 6, which didn't chart over here but was a big success across the rest of Europe. Two more Top 20 entries feature in his all-time Top 10: 2008's Carry You Home at Number 7, and the official follow-up to You're Beautiful, High, which reached 16 in 2005, at 8. James was also part of the chart-topping Artists For Grenfell single alongside Stormzy, Robbie Williams, Dua Lipa, Paloma Faith and more on their 2017 cover of Bridge Over Troubled Water.
| | | | | |
| --- | --- | --- | --- | --- |
| POS | TITLE | ARTIST | YEAR | PEAK |
| 1 | YOU'RE BEAUTIFUL | JAMES BLUNT | 2005 | 1 |
| 2 | BONFIRE HEART | JAMES BLUNT | 2013 | 4 |
| 3 | GOODBYE MY LOVER | JAMES BLUNT | 2005 | 9 |
| 4 | 1973 | JAMES BLUNT | 2007 | 4 |
| 5 | WISEMEN | JAMES BLUNT | 2005 | 23 |
| 6 | OK | ROBIN SCHULZ FT JAMES BLUNT | 2017 | N/A |
| 7 | CARRY YOU HOME | JAMES BLUNT | 2008 | 20 |
| 8 | HIGH | JAMES BLUNT | 2005 | 16 |
| 9 | STAY THE NIGHT | JAMES BLUNT | 2010 | 26 |
| 10 | HEART TO HEART | JAMES BLUNT | 2014 | 42 |
©2021 Official Charts Company. All rights reserved.
Article image: Michael Clement