"I'm excited and relieved. It's a bit like… there she goes!" Jack Savoretti told us when we recently caught up with him on release day of his new album.
"Everyone else can have an opinion on it now," he said. "I've been really looking forward to getting this album out there, because unlike past ones, I've kept this one pretty close to my chest. We've kept it to ourselves."
The record, called Sleep No More, arrives promptly off the back of last year's Written In Scars - an album that saw Jack finally find mainstream success after three largely ignored records. Last week, the collection debuted at Number 6 on the Official Albums Chart. 
"Someone told me how many weeks [Written In Scars] stayed in the charts last year, and what's funny is that we did it without a hit!" he said. "I'm quite proud of that. Not that I wouldn't want a hit single, but it was nice to see the full body of work do that. It was great that it was about more than one song."
He continued: "I think that's how a lot of people discovered me, they must have been like, who is this guy who keeps popping up? We persevered our way into peoples' lives… I wouldn't take no for an answer! 
By comparison, Jack says he's "grown up a bit" on Sleep No More, adding: "I realise how important people are and that it's not just about me. It's definitely had an effect on how I write and what I write about. This album is basically about finding the balance between passion and responsibility. It's not an easy thing to do.
"We're more in control this time. We can yes to things and no to things – that's a really nice place to be. It feels like we're making it a real job rather than waiting to win the lottery!"
With the album boasting a range of influences, we thought we'd delve a little deeper into Jack's musical DNA...
What was the first gig you went to?
"It was Bob Dylan and the hockey arena in Zurich. It was also the day I decided I was going to pursue music. The venue was also half empty, but it was incredible. I saw him a couple of years later and he wasn't so good, but that gig was truly amazing."
What was the first album you couldn't stop playing?
"It was so pretentious, it's hilarious. I bought an album called Talking Timbuktu by Ali Farka Toure and Ry Cooder. I bought it purely because I loved the cover. It was these two dudes sitting in this house in Africa with all these amazing guitars around them. I wanted to be those guys and I wanted to know what it sounded like. Since then, I've always judged books and albums by their covers… and it works!"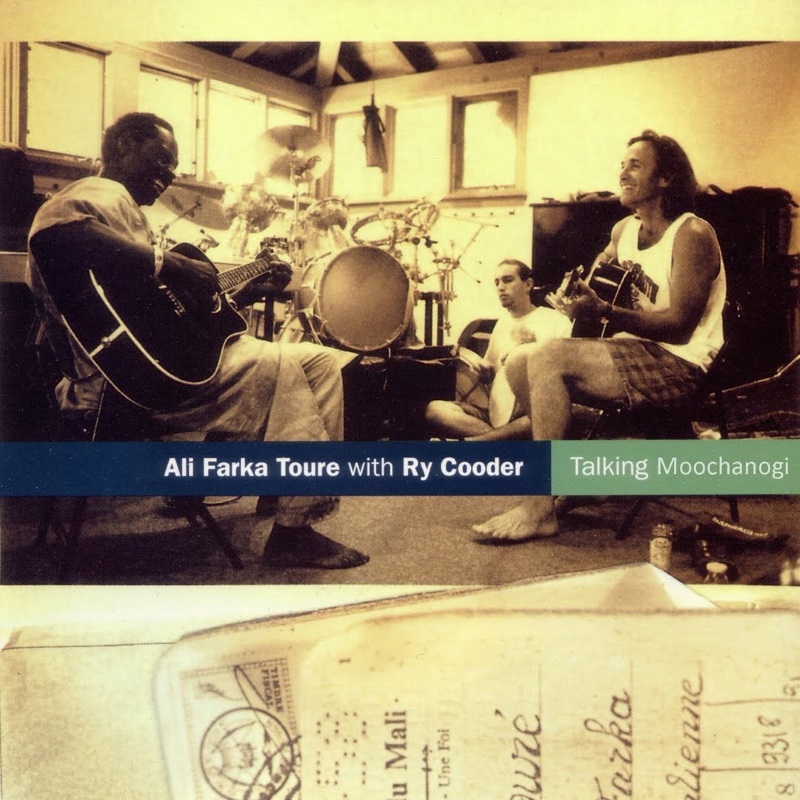 Talking Timbuktu album cover
What song gets you up on the dance floor no matter what?
"One of these nights by The Eagles. Either that or anything from Gypsy King. That's my guilty pleasure in life!"
What's a song or album people might be surprised you listen to?
"I grew up loving 2Pac and Sublime – they were a ska/punk band from the '90s. I used to be a skater/snowboarder type.
What's on your playlist at the moment?
"Half Moon Run is my favourite band right now, and I love the Mystery Jets latest album. I'm a big fan of Max Jury – he's a singer-songwriter from the States and I'm addicted to him. It's proper American, sweet California Americana vibes."  
What song most reminds you of your first love?
"My wedding song was Johnny Cash and June Carter – It Takes One To Know Me. What a stunning song."
Which song are you most proud of on your new album?
"I don't know if I nailed a particular song, but this album is exactly what I wanted it to be. That'll probably change in a month, but it's exactly what I wanted to say – nothing is on it for no reason. I hope it's an album people put on from start to finish – even the order of the songs is very deliberate, it's supposed to take you on a journey."
What song do you want at your funeral?
"Jim Croce – I Got A Name. I've actually got a whole list of songs ready – my funeral will be like a music festival!"
Jack Savoretti's new album Sleep No More is out now. He plays London's Eventim Apollo on November 9. Click here to check out the rest of his UK and Europe tour dates.