There was a time when it seemed like the double A-side was destined to be a relic of the pre-digital age. As the baton was passed from CD singles to downloads in the early 00s, which has recently been taken up by streaming,  the concept of a dual single release got lost - the last double A-side single to reach Number 1 on the Official Singles Chart was McFly's Baby's Coming Back/Transylvania in 2007.
But while technological evolution means we're unlikely to see a chart-topping double A-side any time soon, the trend for releasing two songs simultaneously is making a comeback in a big way.
This month alone has already seen two major acts opt for a dual single release, James Arthur with You Deserve Better/At My Weakest and You Me At Six's 3AM/Fast Forward. But why are artists doing this and what are the benefits? 
It all started with The Fab Four
The double A-side harks back to 7" singles, when vinyl records were pressed with the single on Side A and often a bonus song on Side B. In the case of a double A-side, both songs on a vinyl record were marked as Side A when an act wanted both tracks to be seen as important as each other.
The trend continued when cassettes took over in the '70s and with CD singles in the '90s. As both songs were available on the same disc, they counted as the same entry on the Official Chart.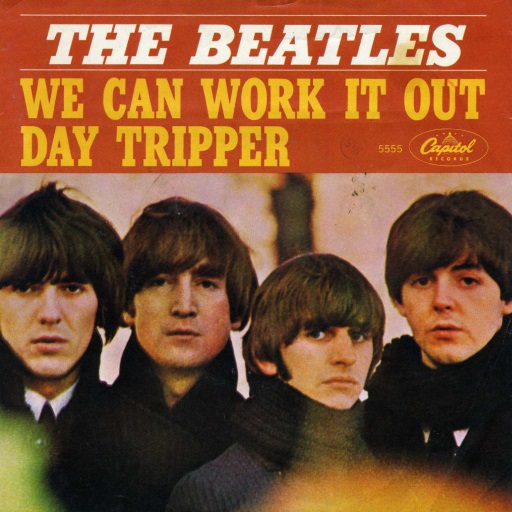 The first official double A-side was released by The Beatles in 1965, when Day Tripper/We Can Work It Out spent five weeks at Number 1 at Christmas. John Lennon was passionate about Day Tripper being more of what The Beatles should sound like, while the label believed We Can Work It Out had a more commercial sound. With the Fab Four's record label EMI keen to capitalise on the Christmas market, the singles were even more notable in that they were not featured on their album Rubber Soul, released the same day.
Some massive Number 1 singles were double A-sides
Several things were learned from The Beatles' success. Acts were able to present a range of what they were capable of and put their music on an equal pedestal, plus fans got more for their money. A win/win, right?
In fact, the best-selling single of all time is a double A-side, Elton John's Something About The Way You Look Tonight/Candle in the Wind 1997. Released in memory of Princess Diana in 1997, it has sold 4.93 million copies and is the only UK single to be certified 9x Platinum by the BPI.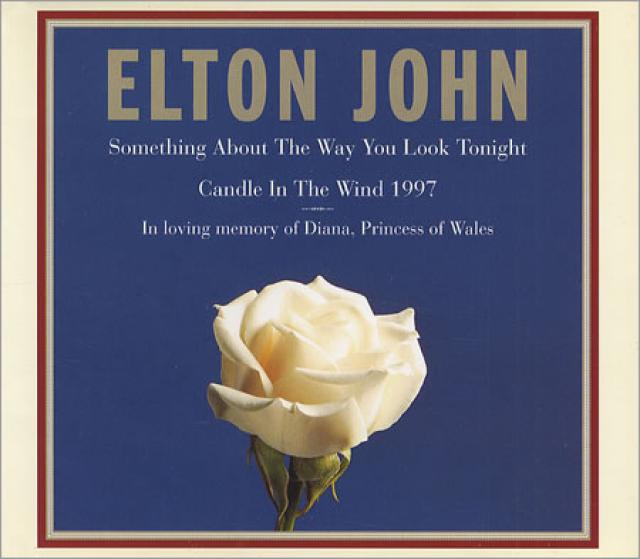 38 double A-sides have hit Number 1 on the Official Singles Chart, including classics like Spice Girls' Mama/Who Do You Think You Are, Will Young's Anything Is Possible/Evergreen (the best-selling single of the 00s), and Queen's 1991 Christmas Number 1 smash Bohemian Rhapsody/These Are The Days Of Our Lives. When the balance was right, double A-sides really, really paid off.
Who's doubling up nowadays - and why?
In January 2017 Ed trailed his third studio album ÷ by releasing two songs concurrently: Shape of You and Castle On The Hill. Following The Beatles' lead, Ed showcased his radio-friendly side on Shape Of You while appealing to his longtime fans with the folkier Castle On The Hill.
"I think it was quite hard to pinpoint what song to go with to represent the album, so I thought I'd pick two that were kind of opposing ends and release them at the same time," Sheeran explained to AMP Radio at the time.
"Since I've been away, the way that albums are being released - you have to just kind of make up your own rules. There's no rulebook to follow, so you just have to do things that people aren't doing. I thought making two double A-side singles with two videos that go to radio at the same time, it's a talking point. And even if only one of the songs works, it still got people to talk about them."
That buzz definitely worked and led to Ed being the first artist to ever debut at Numbers 1 and 2 in the same week on the Official Singles Chart. Shape Of You is now the most streamed song of all-time in the UK, while the other tag-team single was the third biggest song of the year. The perfect start to an incredible album campaign for ÷. Unsurprisingly, more acts have followed suit.
Similarly to Ed, Shawn Mendes kicked off his third album campaign in April this year with two songs on opposing ends of the genre spectrum, In My Blood and Lost In Japan, while Drake's Scorpion album campaign started with God's Plan (a nine-week chart topper) and Diplomatic Immunity arriving as a pair.
Suppose an artist is unsure of what direction to go in next, releasing two songs at once might provide that clarity, perhaps? That's what happened for Camila Cabello. Releasing her 'summer double feature' Havana and OMG in August 2017, Havana went on to become a five-week Number 1 smash, while OMG was scrapped from her debut album altogether, which veered towards Havana's Latin direction after its success.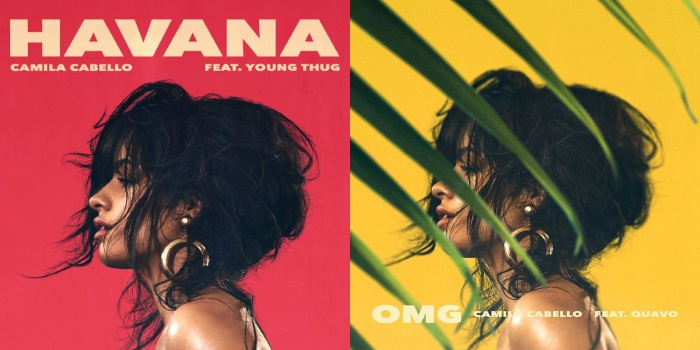 "[Havana] made me want to write more songs and it's showed me that I should trust my gut more," Camila told OfficialCharts.com. "Havana has been the defiant song but I always thought it was important to put out music that feels authentic to me. So many people said this song wouldn't work, but me and my team always believed in it."
It could be argued that Meghan Trainor was also testing the waters with her recent double-header Let You Be Right and Can't Dance. Let You Be Right quickly gained more downloads and streams and has been performed numerous times on TV and now has a music video; the same can't be said for Can't Dance. Nicki Minaj also joined that club in June 2018, announcing one of her recent dual release songs Barbie Tingz won't appear on her new album Queen.
Radio play is another incentive behind dual single releases. Ed's Shape Of You was originally geared towards younger Radio 1 listeners, while Castle On The Hill was a shoe-in for BBC Radio 2's A List (it turned out most stations played both songs). In an attempt to target different demographics, Rihanna has often released two songs simultaneously, most recently with Needed Me and Kiss It Better from her ANTI album in 2016. The former was sent to "urban radio" in the US, while Kiss It Better catered to the pop fans who wanted some new RiRi.
While double A-sides are a thing of the past physically, the mould left behind is still being utilised to this day - it's just been reworked a little. In fact, recent times have seen artists including Nicki Minaj and Jojo take things a step further. The only thing better than a double single release? A tringle.