Sales of vinyl albums in Ireland have increased 81% year-on-year as the vinyl revival shows no-one signs of slowing down.
A mixture of carefully crafted new releases celebrating the format and heritage classics are among the Top 50 best sellers of 2021 so far, with almost 150,000 vinyl records purchased so far this year.
Leading the list is a staple among many record collections, Fleetwood Mac's Rumours. Ireland's most popular vinyl album of 2019 and 2020 remains in pole position with over 2,000 sales in the first half of the year.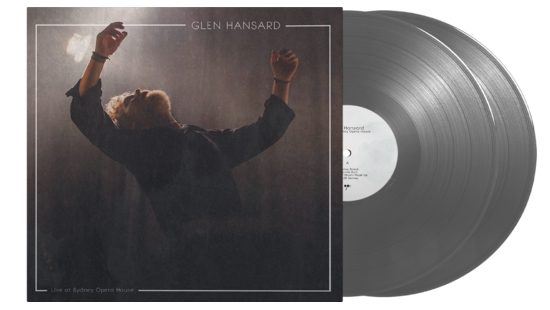 Pink Floyd's The Dark Side of the Moon lands in second, Fleetwood Mac are back in third with Greatest Hits, the same title album as the album in fourth from Queen. Rounding out the Top 5 in fifth is Legend from Bob Marley & The Wailers.
The best-selling new release of 2021 is Glen Hansard's Live at Sydney Opera House which comes in at Number 8. The self-titled debut album from Dublin singer and spoken word artist For Those I Love also bags a top flight placement at Number 10.
First released digitally in December 2020, Taylor Swift released Evermore on vinyl in May of this year and it features in the Top 20 at 13, as does Foo Fighters' Number 1 album Medicine at Midnight at 14. Lana Del Rey's recent album Chemtrails Over The Country Club appears at 17 and Northern Irish electronic duo Bicep chart at 18 with their sophomore release Isles.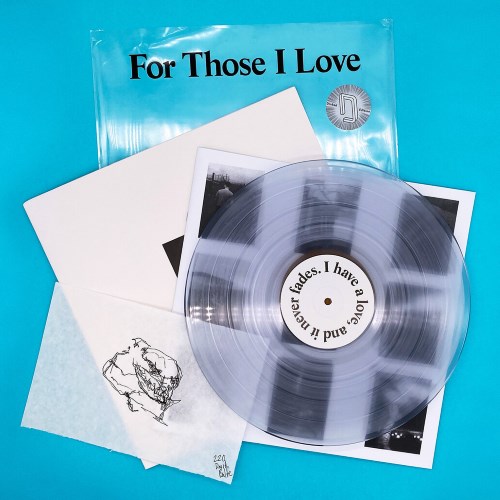 Post-punk group Fontaines D.C. put out Live at Kilmainham Gaol for Record Store Day in June, which was the year's fastest-selling vinyl release to date (24) and is just ahead of My Bloody Valentine's reissue of Loveless (28) and Top 3 albums from Noel Gallagher - Back The Way We Came (30) and Paul Weller - Fat Pop (31).
Declan O'Rourke's Arrivals takes out the Number 39 slot, Imelda May's 11 Past The Hour - the only album by an Irish artist to reach Number 1 so far in 2021 - is at Number 41, and Kojaque's debut album Town's Dead is at Number 43.
Ireland's Official Top 50 biggest vinyl albums of 2021 so far*
| | | |
| --- | --- | --- |
| POS | TITLE | ARTIST |
| 1 | RUMOURS | FLEETWOOD MAC |
| 2 | THE DARK SIDE OF THE MOON | PINK FLOYD |
| 3 | GREATEST HITS | FLEETWOOD MAC |
| 4 | GREATEST HITS | QUEEN |
| 5 | LEGEND | BOB MARLEY & THE WAILERS |
| 6 | FINE LINE | HARRY STYLES |
| 7 | DREAMS - THE COLLECTION | CRANBERRIES |
| 8 | LIVE AT SYDNEY OPERA HOUSE | GLEN HANSARD |
| 9 | WITHOUT FEAR | DERMOT KENNEDY |
| 10 | FOR THOSE I LOVE | FOR THOSE I LOVE |
| 11 | UNPLUGGED IN NEW YORK | NIRVANA |
| 12 | BACK TO BLACK | AMY WINEHOUSE |
| 13 | EVERMORE | TAYLOR SWIFT |
| 14 | MEDICINE AT MIDNIGHT | FOO FIGHTERS |
| 15 | GUARDIANS OF THE GALAXY - AWESOME MIX 1 | ORIGINAL SOUNDTRACK |
| 16 | THE STONE ROSES | STONE ROSES |
| 17 | CHEMTRAILS OVER THE COUNTRY CLUB | LANA DEL REY |
| 18 | ISLES | BICEP |
| 19 | SGT PEPPER'S LONELY HEARTS CLUB BAND | BEATLES |
| 20 | GOLD - GREATEST HITS | ABBA |
| 21 | FUTURE NOSTALGIA | DUA LIPA |
| 22 | FOUR SYMBOLS | LED ZEPPELIN |
| 23 | PURPLE RAIN - OST | PRINCE & THE REVOLUTION |
| 24 | LIVE AT KILMAINHAM GAOL | FONTAINES DC |
| 25 | LEGACY | DAVID BOWIE |
| 26 | ABBEY ROAD | BEATLES |
| 27 | HOTEL CALIFORNIA | EAGLES |
| 28 | LOVELESS | MY BLOODY VALENTINE |
| 29 | WHEN WE ALL FALL ASLEEP WHERE DO WE GO | BILLIE EILISH |
| 30 | BACK THE WAY WE CAME - VOL 1 | NOEL GALLAGHER'S HIGH FLYING |
| 31 | FAT POP | PAUL WELLER |
| 32 | HARRY STYLES | HARRY STYLES |
| 33 | U218 SINGLES | U2 |
| 34 | TEN | PEARL JAM |
| 35 | GREATEST HITS | BRUCE SPRINGSTEEN |
| 36 | AM | ARCTIC MONKEYS |
| 37 | THE RISE AND FALL OF ZIGGY STARDUST | DAVID BOWIE |
| 38 | GREATEST HITS | SIMON & GARFUNKEL |
| 39 | ARRIVALS | DECLAN O'ROURKE |
| 40 | CALIFORNICATION | RED HOT CHILI PEPPERS |
| 41 | 11 PAST THE HOUR | IMELDA MAY |
| 42 | THE QUEEN IS DEAD | SMITHS |
| 43 | TOWN'S DEAD | KOJAQUE |
| 44 | HATFUL OF HOLLOW | SMITHS |
| 45 | A HERO'S DEATH | FONTAINES DC |
| 46 | CHANGESONEBOWIE | DAVID BOWIE |
| 47 | UNKNOWN PLEASURES | JOY DIVISION |
| 48 | GREATEST HITS II | QUEEN |
| 49 | GREATEST HITS | ROD STEWART |
| 50 | PUNISHER | PHOEBE BRIDGERS |
©2021 IRMA/Official Charts Company. All rights reserved.

*Week 1 to Week 26 2021