What's your earliest music memory?
Queen. I love Queen. My mum used to play it constantly. When Freddie Mercury died, we had an grieving period – she didn't cook for a week. Drama runs in the family here. Another was when she played me the original Les Misérables soundtrack and we sat around as a family listening to it, crying and laughing together.  
You've worked in the music industry for 15 years. Any embarrassing moments?
I co-wrote a Shakira track called Empire which wasn't quite as huge as we all thought it was going to be. I remember recording the [demo] with Steve Mac and I tried to imitate her voice – that was very embarrassing.
What album changed your life?
Jagged Little Pill by Alanis Morrissette changed my perception on music. Listening to the songs, I was like, 'Wait, woman can say that?'. There's this underlying aggression, anger and angst in her music and she lets it out in such a clever way.
You've written a lot of big hits for other artists. Which is your favourite?
A song I wrote called Impossible. It was first recorded by Shontelle and then James Arthur. It got me out of a box I was being put in as a songwriter – it was the moment I proved to people I could write emotional songs and not just sugary pop.
And which is your least favourite?
I've done so many songs I don't think have aged well! One I always think of is Higher by The Saturdays. The opening lyric - "I'm doing nothing, 'cause then at least I'm doing nothing wrong" - makes no sense and the song is just like, what? It's fun to listen to the old stuff and see the progression. I miss some of the naivety I used to have.
What music is on heavy rotation for you at the moment?
I have a playlist of favourites; including Joni Mitchell, Tori Amos, Regina Spektor, Rufus Wainwright and Tom Waits. I like listening to music that moves me. Other than that, I'm really getting into Eastern European house. There's a lot of cool music coming from Lithuania and Poland. Their dance music has this underlying folk sound that I really enjoy.
What's character trait about yourself annoys you most?
I can never settle. I'm always thinking about what's next and what more I can do. I think that I enjoy the climb more than the reaching a destination, including all the falling down along the way.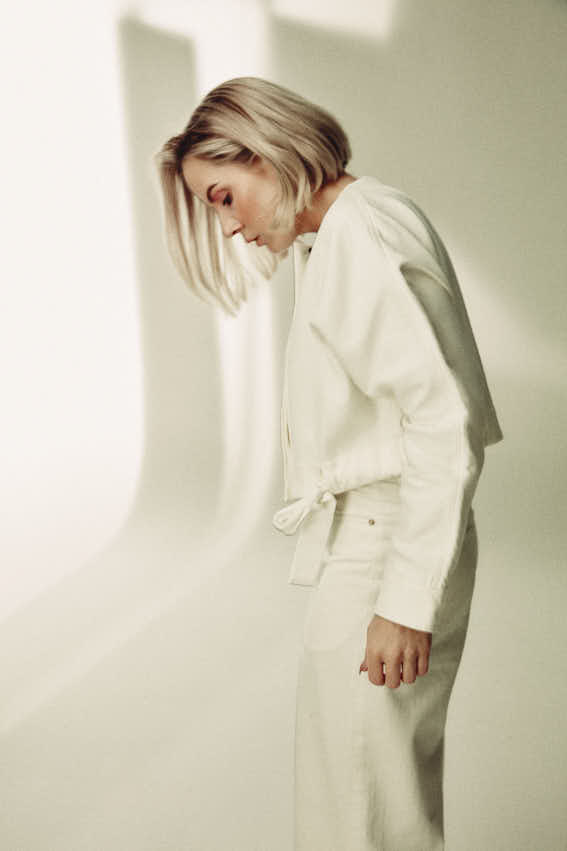 What is your phone wallpaper?
It's my kid, my beautiful boy. He's 10 now and his hormones are starting to kick in. I miss him a lot on the road so it's nice to see him when I pick up the phone.
What is your guiltiest pleasure?
This is so sad, but cleaning. I struggle to chill out so I clean to relax. I own three hoovers! I also love ironing and puzzling. It forces my brain to completely shut off, which I really need sometimes.

Ina Wroldsen's latest single Haloes is out now.