Alistair McGowan is best known for his scarily accurate impersonations of celebrities, but one thing he won't be able to fake his way through is the role of a pianist on his debut album.
The impressionist, who made his name on the BBC's BAFTA-winning comedy show Alistair McGowan's Big Impression, is releasing a record of piano works - simply titled The Piano Album - on September 29 via Sony Classical. 
This collection features McGowan performing several short classical pieces, all chosen and learned by himself. Until recently he could only play two pieces, but practised for up to six hours a day over nine months in a bid to encourage people to learn instruments later on in life. 
He said: "By taking on the idea of making an album, I hope to encourage people of any age to play the piano, but perhaps particularly those at an age where it's easy to think that it's all too late."
McGowan, now in his fifties, had started out playing the piano as a boy but gave it up after two years in favour of tennis and football.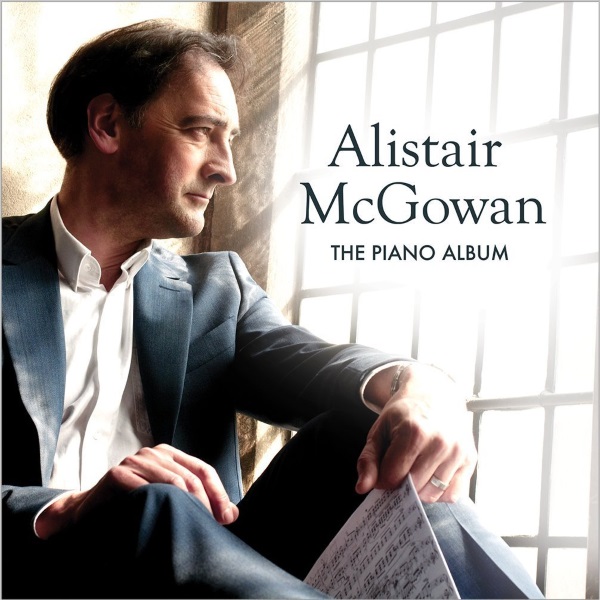 The Piano Album includes music from composers such as Bach, Chopin, Glass, Grieg, Liszt and Satie. The record's final track, Gymnopedie 1 by Erik Satie, features vocals by Alistair McGowan's wife Charlie.
"I have become so passionate about the piano over the past three years," he added. "It has really taken me over and I have made the time to practise (time I never thought I had) with a few simple lifestyle changes. 
"This album contains a wealth of beautiful music that I think anyone can tackle, given time, passion and determination.  Learning to play the piano has been an incredible challenge – often frustrating - but, ultimately, hugely enjoyable and emotional.  It's so satisfying when you realise that you are improving daily.  I hope this encourages everyone who harbours a secret ambition take up music - it really is never too late!"
MORE: Jason Manford swaps comedy for an album of musical covers